Click below to download information about the Foundation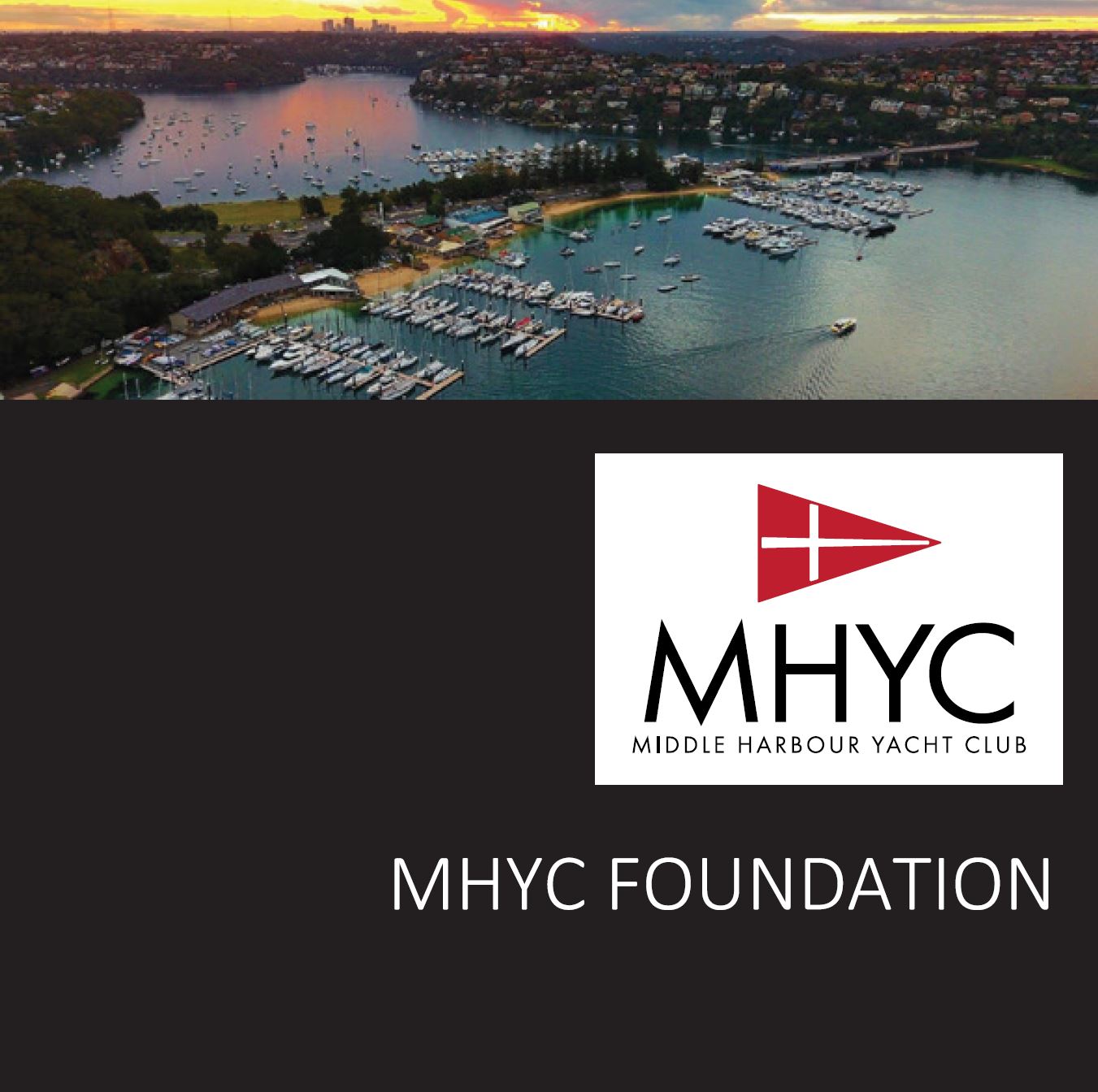 Aloha..... Come and join us for our next twilight sailing adventure - Blue Hawaii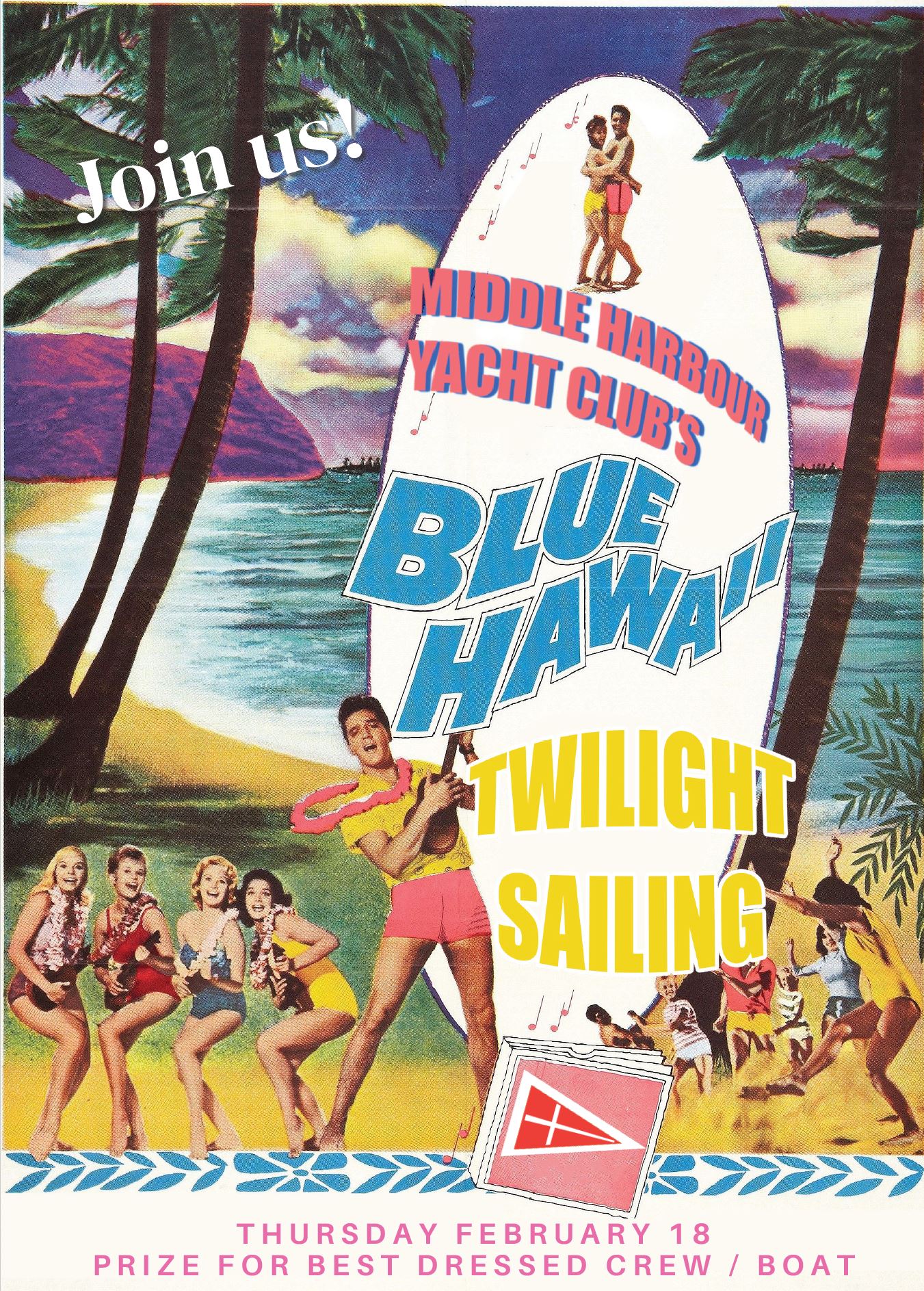 Aussie, Aussie, Aussie..........Get into the Aussie spirit and celebrate all things Australia
at our Australiana Twilight theme night..... see you there!
We are pleased to welcome Ensign Yachts as an Official Sponsor of the Club.

The Ensign Yachts Group is Australia's largest yacht and power boat brokerage with a presence across Australia. Ensign Yachts are also the exclusive importers of premier brands such as Bavaria motor and sailing yachts, Nautitech catamarans, Rhea cruisers and Bering Motor Launches. Ensign Yachts also has a new Share Boating Program.

Ensign Yachts has come on board to support MHYC and the membership and will be a sponsor of Club racing and also a Thursday Twilight Sponsor. Ensign has a local office near the Spit Bridge where it has been for decades.

Sean Rush, Director of the Ensign Yachts Group commented: "We look forward to a closer association and engagement with MHYC and its membership as we have done in other Clubs around Australia.

We have an exciting new range of the Bavaria motor and sailing yachts, including the new Cossutti designed C38 and the outboard driven Vida 33, both of which arrive in a few months, and we look forward to showing them to members at a proposed mini boat show at the Club.

We are renowned for our professionalism and have and look forward to assisting in sales and purchases of yachts and cruisers for members."

We have professionals in our team that know the Club and its members – such as long-standing Club member Andrew Pearson - and we are always happy to provide assistance. I look forward to chatting to members after the Thursday Twilights."

MHYC CEO, Mark Maybury, said: "It is great to have Ensign Yachts on board. Please join me in welcoming them as part of our Club Community."

Contact Ensign Yachts: Phone 1300 609 900
Web address: www.ensignyachts.com.au
Read more: Ensign Yachts Joins the Club as an Official Sponsor
Dear Fellow Members,

As 2020 draws to a close we reflect on a what has been a very difficult year for the World, Australia, and our Club. It is with great pride that Middle Harbour Yacht Club is not only financially sound but has been in a process of renewal. We have a new start /mark boat "The Jack Stening", Two stages of the renewal program for the club are complete, further works are planned for the new year and we have sailed through the winter into summer without a case of COVID-19.

The Cruising Division continues to grow and innovate. They have a strong speaker program scheduled for the year ahead. I commend these talks to everyone in the club. This division has a wealth of knowledge applicable to all sailors. Evan, Kelly, and the committee have some exciting cruises planned for 2021.

Our Sailing Committee, ably led by Geoff Charters, David Staley, Cath, and Kath have an extremely full program of sailing. The combined clubs sailing has seen fleets of 100 or more on the harbour. Our one design fleets are strong and successful. A legacy of COVID-19 is that all fleets are very strong and growing. Youth Sailing has closed out the year with great success at all levels, State and National. Our Youth Sailing and learn to sail groups are growing and vital. We have many parents involved in the Club and are planning some innovative programs through 2021. Alister, Drew and the Youth Sailing Committee are working hard to develop the sailors of the future.

Membership has grown this year, thanks to the membership committee under the leadership of new club Captain Karen Ewels. The challenge is to further develop our social activities through next year post COVID-19.
Sadly, the Sydney to Hobart has been cancelled. We had several boats racing south to Hobart. To those skippers and crew, this a great disappointment after your hard work and preparation and we send you our best wishes. The Breakout Regatta begins on January 18 through January 22, culminating with a beach party. Please get involved it will be great fun, this is of course will be COVID-19 permitting.

Everything that has occurred at the club this year has been made possible due to the diligent and selfless efforts of the Board, The Flags, The Committees, Mark Maybury our new CEO, our fabulous staff, and our dedicated volunteers on water and off. On your behalf I thank them all.

Whatever your plans for Christmas and January be safe and fair winds. As a club we spare a thought for those less well-off this Christmas, within Australia and around the World. We are indeed a fortunate community. We have lost several members this year, they were all good friends and contributed greatly to the club, their spirit will remain alive in our club.

To all members Merry Christmas and a very Happy New Year.
Let us look forward to a great 2021.
Yours in sailing.

Peter Lewis
Commodore
21 December 2020
Subcategories
Events

Aloha..... Come and join us for our next twilight sailing adventure - Blue Hawaii

Thursday 18th February, 2021

Sailing

Sailing Index