Limited on-site storage for centreboard dinghies is available on MHYC's hardstand rigging deck.
If you have any questions, please contact us at This email address is being protected from spambots. You need JavaScript enabled to view it.
To download the storage agreement application form - click here
Forward this document to This email address is being protected from spambots. You need JavaScript enabled to view it. or drop it by our office.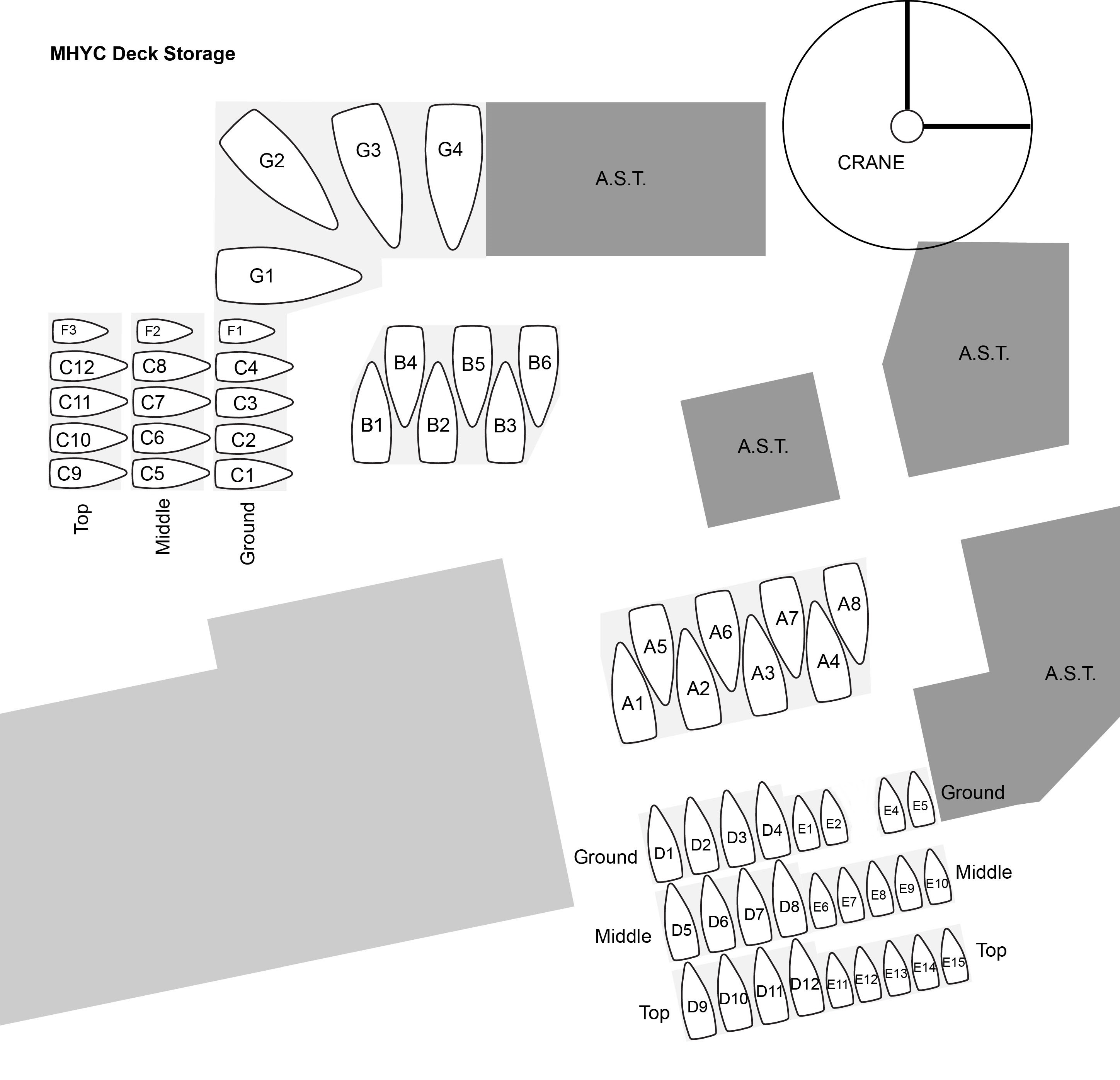 Middle Harbour Yacht Club operates a local tender service for the convenience of its members during sailing days and on weekends. The Tender Service is available to boats owned by MHYC members kept on Club and non-Club moorings in the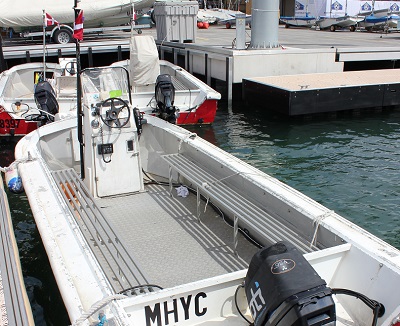 area of Middle Harbour from Chinaman's Beach to the Spit Bridge and in the upper Middle Harbour area from the Spit Bridge to Pearl Bay.
Tender Service to boats on MHYC Moorings is included in permanent Mooring Fees.
Tender Service hours
| | | |
| --- | --- | --- |
| Day | Normal Hours | Daylight Savings |
| Monday | 9.00 - 16.50 | 9.00 - 16.50 |
| Tuesday | 9.00 - 16.50 | 9.00 - 16.50 |
| Wednesday | 9.00 - 16.50 | 9.00 - 16.50 |
| Thursday | 9.00 - 16.50 | 9.00 - 16.50 |
| Friday | 9.00 - 16.50 | 9.00 - 16.50 |
| Saturday | 9.00 - 16.50 | 9.00 - 16.50 |
| Sunday | 9.00 - 16.50 | 9.00 - 16.50 |
No service will be available on Christmas Day
Conditions of Use
For the convenience of Members and their guests a list of boats subscribed to the Tender Service is posted on the Club's notice board. Tender operators are not authorised to operate to yachts who have not registered and paid for tender service.
Tender service hours are published above and on the Club's notice board and the club Newsletter and vary according to seasonal demand and the Clubs Racing Program. Members requiring the tender service midweek are advised that there may be a 30 minute delay in service.
Owners are requested to assist the operator by observing a maximum load of 6 passengers and ensure that all passengers remain seated until tender has safely docked. In the event of bad weather this number may be reduced or tender service may be suspended.
Members are asked to only contact the Tender Service when they are ready to disembark their vessel.
In cases of emergency, the MHYC Tenders are not equiped to tow vessels. Members are advised to drop anchor and contact the Rescue Aurthorities (refer to MHYC Sailing Handbook, Safety and Emergency Plan for Competitors).
Pearl Bay Service
Tender service to Pearl Bay and West of the Spit Bridge operates 30 minutes prior to Bridge Opening, on demand. Please contact MHYC prior, to confirm pickup. During peak load passengers may be discharged at Pearl Bay pontoon to speed service. For up to date information on Spit Bridge Opening Times go the the RTA's Spit Bridge Opening Times Website
Communication Options
Tender Service is available on mobile 0450 275 554 or VHF Channel 73 ("MHYC Tender, MHYC Tender, MHYC Tender, this is (yacht), await response from Tender, Response received, "MHYC Tender, requesting a pick up from (location)" or phone 02 9969 1244 to speak to a member of staff.
Located at the Spit in Mosman, close to Sydney's northern surf beaches and just 15 minutes from Sydney's CBD, MHYC's marina is a favourite amongst boaties from all corners of the globe. We operate a 103 berth floating marina and 9 Swing Moorings. Casual berthing is also available upon request. All berthing is subject to compliance with the Club's By-Laws. Whether you are a new berth holder, first time visitor, or an old friend, we have pleasure in welcoming you to the MHYC marine services.
Services available at MHYC:
Marina berths
Moorings
Tender Service
On-site services such as riggers, shipwrights, and brokers ensure boat owners receive professional advice and good workmanship at all times.
Other services available at MHYC include beachside cafe, bottle shop, ice and a holding tank pump-out facility. Fuel is available on the other side of the channel at Clontarf Marina.
We also maintain two (2) moorings in Pittwater for MHYC Member Use. The mooring locations are:
Coasters Retreat (The Basin), 1 Mooring, North East of Jetty in location, 33-36-16 / 151 - 17 - 45.

(approx location only - has been reallocated to outer edge of mooring farm - awaiting more information)
Coaster Retreat Mud Map - Download


Americas Bay / Refuge Bay (TV Point),

Mooring adjacent in location, 33-35.805 / 151-15.087
These moorings are only available to those Full Members who have booked in advance.
To book these moorings, or for further information on any Marina or Mooring issue, please contact:
Marina Manager on 02 9969 1244 or email This email address is being protected from spambots. You need JavaScript enabled to view it.
Members who wish to berth their boat on the marina or moorings are required to log their interest with the marina manager. The Club applies the following priority to the application of berths: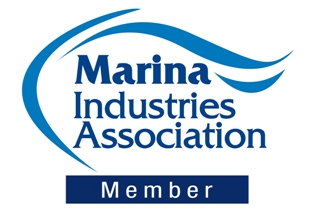 Members who have provided significant financial support or services to the club;
Debenture Applicants;
Current Marina Berth occupiers;
Current Club Mooring occupiers;
Wait list applicants.
Additionally in allocating vacancies the club applies a preference to vessel type and club usage:
Prime preference to boats of appropriate size to berth;
Preference to yachts engaged in the clubs sailing program (racing or cruising);
Motor Vessels, based on involvement in club activities.
Marina Information
MHYC has marina berths available to Full, Senior and Life Members only, who shall maintain current membership of the club for the period a berth is allocated to them.
Marina berth fees are charged monthly, on a direct debit system. Fees are annually based:
2022 Marina Fees - at competetive prices. Contact Marina Manager for details. Additional maintenance fees may apply.
To download a Marina Application form - click here
To download a Marina Licence Form - click here
To download a Vessel Registration form - click here
Mooring Information
MHYC has 9 moorings available to Full Adult, Senior and Life Members only who shall maintain current membership of the club for the period a berth is allocated to them.
Moorings fees are charged monthly, on a direct debit system. Fees are annually based:
Contact Marina Manager for details. Additional maintenance fees may apply.
Casual Berthing Information
From time to time temporary berthing may be available for visiting yachts and vessels. Casual Berths are considered as the Marina T-Heads & Vacant Berths or Moorings. All fees include GST.
Casual Marina Rates, per day:
| Boat LOA | Club Member | Non Member |
| --- | --- | --- |
| Up to 40 feet / 11mtr | $60.00 | $80.00 |
| 40 feet - 45 feet / 14 mtr | $70.00 | $90.00 |
| 46 feet - 55 feet / 17mtr | $85.00 | $110.00 |
Please contact Marina Manager to confirm availability of a berth - This email address is being protected from spambots. You need JavaScript enabled to view it. or 02 8969 3114.
To download the Casual Berthing Form - click here
Commercial Operations
MHYC can provide shore access to charter operators, price on application, to all drop off/collections.
Berthing Regulations:
All visiting and Members Vessels are to report to the Marina Office or Dock Master on arrival. Prior contact can be made on Tel: 0450 275 554 (or VHF Channel 73 on race days). Casual Marina and Mooring Fees apply.
No vessel with a displacement of more than 20 tonnes is permitted to moor, embark, disembark passengers or attach itself in any way to the marina structure. No vessel shall berth for longer than 10minutes adjacent the Marina Pump out Facility on Marina Arm B.
Substantial mooring lines and spring and fenders shall be used;

Fenders of a type and size appropriate to the size of the vessel must be placed before the yacht approaches the marina. (NOTE: plastic containers and tyres are not considered adequate fenders);
When a yacht/vessel, because of special circumstances, needs to be left overnight, the owner or skipper must first obtain the consent of the Marina Manager or Duty Officer and complete a casual berthing form.
All vessels must pay the required fee for a day or overnight stay with the exception of Members who shall receive one night free of charge per month, up to a maximum of 6 nights per year, any subsequent stays in that year shall be charged at the member's rate.
Where a yacht is left overnight on the marina on the eve of a Race Day and is not to be actively raced that day, IT SHALL VACATE THE MARINA BY 0900 HOURS;
No vessel will be permitted to be left overnight on the beach or the yachts' launching ramp areas without first obtaining the consent of the Marina Manager and completing the appropriate form, which may be obtained from the office or bar;
The Marina Manager has the authority to move any casual occupant to another berth, mooring or emergency mooring.