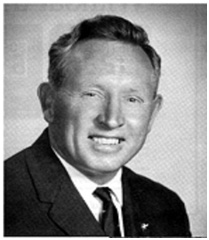 Frank Likely was a pioneer and driving force behind MHYC's junior sailing and safety programs. Although Frank is no longer with us, his spirit is still alive in the form of the Frank Likely Trust. This trust was formed to:
1. Perpetuate the memory of Frank Likely in view of his many years of outstanding voluntary service to yachting and Middle Harbour Yacht Club.
2. Assist Middle Harbour Yacht Club members and young sailors, selected at the discretion of the Committee, to compete in yacht and dinghy racing.
3. Support coaching and training activities at Middle Harbour Yacht Club to encourage junior sailors to participate in sailing; safely and enjoyably in the Frank Likely Spirit.
4. Contribute to the purchase of needed equipment.
Awards have been granted to a wide variety of recipients; from supporting deserving young sailors learning to sail to those that needed support in higher level competitions. In recent years the trust has assisted some of our newest offshore racers to enter ocean racing by putting them through the Safety at Sea course.
The junior learn to sail program is now well established at the club and local schools are actively participating. There are a number of areas that the trust can help. It is particularly keen to support our members to obtain, say, coaching or instructor accreditations to support this program. One of the main aims of the trust is that beneficiaries should be ready to pass on their knowledge and skills to others.
To assist the Trust in raising funds, MHYC has registered the Frank Likely Trust- Sailing Development project with the Australian Sports Foundation Ltd (ASF). This enables donations to be tax deductible. donations, on behalf of Middle Harbour Yacht Club. If you wish to make a donation to support the club in meeting the Trust's junior sailing objectives, an ASF donation form is available here. Forms can be returned to the Club, who will then forward to the ASF for processing. Your contribution will be important to attracting young talent and guaranteeing the future of sailing. It will also make a valuable contribution to Middle Harbour Yacht Club sailing programs.
The late Geoff Foster a former Club Commodore and Trustee produced an informative booklet about the life and sailing activities of Frank Likely. In this task he had photographic and layout assistance from Marion Packer, a club Life Member. This booklet is available at here.