Online Registration is now open for the MHYC Sailing Season 2018-2019.
For online entry click here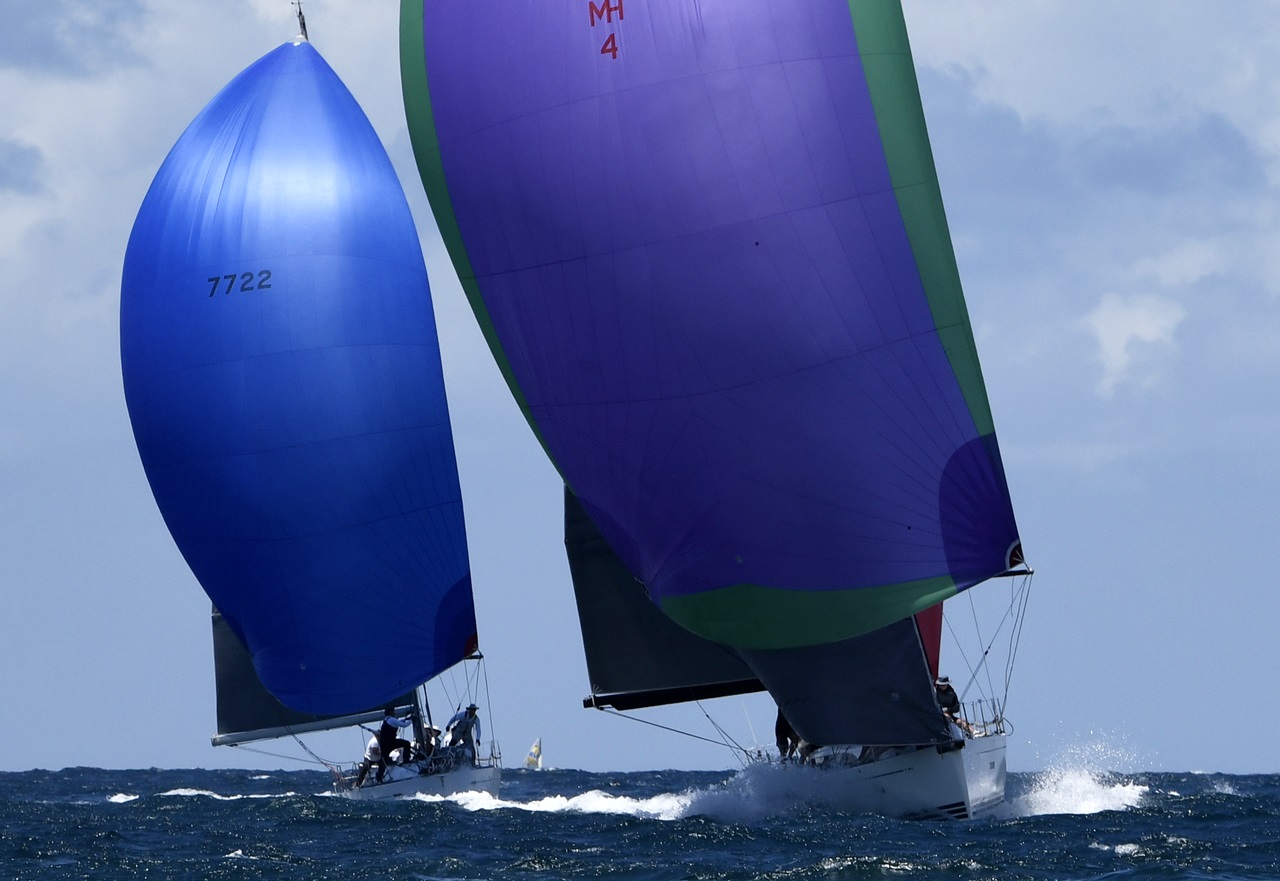 Opening day is Saturday the 1st September with the annual Sail Past at 11.30 followed by the
Commodore's Front Up Cup at 12.30.
A great day for the whole family.
Read more: Online Entries NOW OPEN for the 2018-2019 Sailing Season
24-27 January 2020
Notice of Race | Online Entry | Sailing Instructions | Addendum Q | Entries and Results
Protests:
Race Reports & Photos
The 2020 Adams 10 Australian Championship will be sailed at Middle Harbour Yacht Club (MHYC) over the Australia Day weekend. Nine races are scheduled to be held over the three days from 25-27 January.
The Adams 10 is an outstanding boat to race. Suitable for one design and IRC racing, it is also a perfect twilight or club racing boat. The design was conceived as a one design yacht suitable for harbour and ocean racing as well as family cruising.
2018 Adams 10 Australian Championships photos by Marg Fraser-Martin

Adams 10 racing on Sydney Harbour
Kids' Disco
Book now for our next fun disco on Friday 25 October - bring your kids along to dance with 'Bop till You Drop' while you enjoy dinner and a few drinks with friends. $15 per child includes a drink and a snack. Book 10 or more kids in a group and price reduces to $12 each. Great idea for a birthday party! Flyer here.
Dear Club Member,
The club has funded its capital assets such as the Marina via debentures. The tradition of debenture debt has build the club an enviable capital base and facilities for all to enjoy. We are seeking expressions of interest from members interested in participating in the program earning attractive interest rates on a secure investment.The money will be used to pay out some existing debenture holders. Existing debenture holders take priority in rolling their debenture over. In the main this will be the case but there will some new debentures required to top up the pool.
This opportunity is open to all members.
Expressions of interest close 17 November 2017. Please Contact our Treasurer Neil Padden on 0410 418 665.
Andrew Hurt
Memorial Service for Gilbert (Tig) Thomas
Gilbert (Tig) Thomas, a Middle Harbour Yacht Club Life Member, recently passed away on Wednesday 30 August, 2017, aged 91 years. A memorial Service is planned at Middle Harbour Yacht Club on Monday 16th October at 12 midday.
Tig started sailing in Wagga Wagga, where he was born. He started sailing in Heavyweight Sharpies in 1949 and then Gwen 12s and later became Commodore of the Wagga Wagga Boat Club.
On moving to Sydney in 1962, he sailed his Gwen 12 at the Lane Cove 12ft Skiff Club until 1966. He joined Middle Harbour Yacht Club in 1966 and raced with some success winning the 1970 and 1971 State Championships in Endeavour 24's.
ln 1971 the idea of hitting the "big-time" got to him. With the financial support of a favourite client and friend Max Bowen, he had Bob Miller (later known as Ben Lexcen) design a half-tonne 'Plum Crazy'. It was built by Doug Brooker and launched in December 1971, just in time (10 days to spare) to compete in the 1971 Sydney to Hobart Yacht Race. The crew comprised of 'Tig' and his brother Ted, Doug Brooker as navigator, Rolly Bull and Richard Hart.
He said "The greatest buzz was for the smallest yacht in the fleet to be still leading the fleet of 79 yachts up the harbour in this little 30-footer, 'Plum Crazy' (named after its purple colour), for the first 20 minutes before the maxis could catch us. (l have a press photo of 'Kialoa' crossing our stem on her way up the harbour). We managed to win Division 2B and second division and were 16th overall in our first race in 'Plum'"!
Tig represented Australia at the World Half Ton Cup in Denmark in August 1973, as the sole accredited Australian representative, sailing his own yacht 'Plum Crazy'. She was crewed in Denmark by Tig Thomas, Ted Thomas, Roland Bull, Kevin Shephard and Robert Hart. ln 1974, he again represented Australia at the World Half Ton Cup in La Rochelle, France in a chartered yacht 'Creizic'.
The greatest challenge of Tig's sailing career was surviving 70 knot winds in the 1975 Sydney to Hobart Yacht race with a crew of five including Bob Beesley, Robert Ogilvie, John (Joe) Hooton and Martin (Ferdie) Leschkau. He was again the first of the Half Tonners to finish, winning Division 2B, but was placed 70th overall in the year that 'Kialoa II' set the race record that stood for many years. Plum Crazy's own elapsed time that year of 4 days 01 hours 18 minutes and 16 seconds was also a record for a yacht under 9.5m LOA – and it still stands in 2008! Tig and Max later presented to the CYCA a half model of the little boat as the "Plum Crazy Trophy" for the first yacht under 9.5m LOA to finish the Hobart Race.
Tig sold 'Plum Crazy' in 1988 and ended up buying and sailing various other yachts. But he still had a love affair for the beautiful plum crazy purple 'Plum Crazy'. In 2005, he bought her back.
In the yachting scene in Sydney he served 6 years as Honorary Treasurer of the Austrian Yachting Federation, President on the Half Ton Association of NSW and inaugural President of the Australian Half Ton Yacht Association.
Tig was elected Commodore of MHYC twice from 1976–1979 and 1995–1997. He was nominated as a Life Member and recently received his fifty-year pin at the Seniors Lunch.
From 1976-79 the club needed to find extra revenue and during that period they in increased the membership from 700 to 2,689. The club had about 400 yachts on its register and 200+ raced regularly in a number of divisions (inshore and offshore). For the other 200 he helped re-established The Cruising Division which has been an integral part of our activities ever since.
In his second term from 1995 to 1997, Tig's biggest challenge was to keep the club from being closed down. He introduced a "Commodore's Table" inviting a small group of members from various sections of the club to join him for dinner each week to "get to know" the committee members and each other. This helped to restore a happier club membership. He also went on to preserve the clubs history in producing the book "Middle Harbour Yacht Club: The First Sixty Years".
Besides his love of sailing Tig is an accomplished guitarist and also pilot. For his 90th birthday in 2016, he was given a skydiving experience. (www.youtube.com/watch?v=gU-CbF6kJ4g ). After that all he could says was 'Bloody Marvellous'.
He was a kind and generous man who lived life to the fullest. We will all miss him greatly.
Julie Hodder
You can find more information on Tig and Plum on the Boat Genealogy website
http://www.boatgen.com.au/Gilbert%20Thomas
http://www.boatgen.com.au/Plum%20Crazy
Keeping the History of Yachting Alive!
Subcategories
Events

Aloha..... Come and join us for our next twilight sailing adventure - Blue Hawaii

Thursday 18th February, 2021

Sailing

Sailing Index