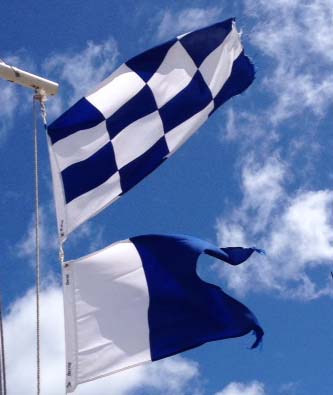 Due to the forecast strong winds, the final races of the Centreboard Winter Series have been abandoned today, August 19.
Middle Harbour Yacht Club's Season Opening for 2018-2019 is on Saturday, September 1.
Celebrations will get underway at 10.00am with a Champagne Brunch, complimentary for MHYC Members & VIP Guests, during which Commodore Peter Lewis will officially launch the 2018-2019 Sailing Season.
At 11.30am MHYC yachts will assemble in the vicinity of Wyargine Point to commence Sail Past for Keelboats and Centreboards. The theme for this year is Superheroes! We look forward to seeing some colourful boats and crew - prizes will be awarded for the Best Dressed Boat & Crew.
For keelboats, 12.30pm is start time for the Commodore's Front Up! Cup with a clubhouse pursuit start. 1.00pm is the first start time for the Centreboard Front Up! Cup in the vicinity of Hunters Bay, Balmoral.
To welcome sailors ashore, there will be Live Music from 3pm till 6pm. Centreboard Race Presentations are scheduled for 4.00pm and 5.00pm for Keelboat Race Presentations. There will also be a Members Draw for a Hamilton Island prize!
Download the Opening Day Program and Sailing Instructions below:
Commodore's Front Up! Cup Sailing Instructions - Keelboats
Commodore's Front Up! Cup Sailing Instructions - Centreboards
MHYC Member Lachlan Clear has been awarded at the NSW Disabled Sailor of the Year.
Lachlan placed 3rd in Liberty Open Nationals held at Kogarah Sailing Club over the Easter long weekend this year. , He was 1st sailor with a disability in the Nationals and won the NSW Liberty Championship.
Congratulations Lachlan!
Australian Sailing NSW Media Release
Hunters Hill Sailing Club has been awarded NSW Club of the Year ahead of many others for their dedication and spirit in supporting sailing and their members.

The smaller, volunteer run club sits just west of the Sydney Harbour Bridge and is surrounded by many larger neighbouring clubs. The club's President Maria Quinlan places their success on their dedicated team of volunteers.

"HHSC are delighted to have won NSW Sailing Club of the Year. Great recognition for this small volunteer club with a big heart and big ideas.

"Thank you to Australian Sailing for this award and to all of the volunteers at HHSC who are key to its success." Quinlan continued.

Another spectacular moment from the evening was the award for the Female Sailor of the Year of which could not be split between 2012 Olympic silver medallist and crew member on board Brunel Racing in the 207-2018 Volvo Ocean race, Nina Curtis and 2016 Olympic silver medallist, Lisa Darmanin.

Both have excelled in regattas over the last 12 months and it was only fitting to present the award to both sailors. Lisa Darmanin, who is currently preparing to compete in Aarhus, Denmark for the World Championship couldn't be more proud to have received the award and to call NSW home.

"It's so great to receive this award alongside Nina Curtis. It's always so lovely to be recognised by the Australian Sailing community for our efforts even when we are so far from home. I love sailing in Sydney harbour it's definitely the best place in the world, so very proud to be from NSW!" Darmanin said.

In addition to the winners mentioned above, nine sailors from across NSW were selected from a long list of nominations to receive awards in their respected category. The winners include: Coach of the Year - Mike Leigh
Disabled Sailor of the Year - Lachlan Clear
Female sailor of the Year - Lisa Darmanin
Female Sailor of the Year - Nina Curtis
Instructor of the Year - Locky Pryor
Junior/Youth Sailor of the Year - Otto Henry
Male Sailor of the Year - Rupert Henry and Greg O'Shea
Official of the Year - Lyn and Ian Pine
Volunteer of the Year - John Maclurcan
Club of the Year - Hunters Hill Sailing Club
Thank you to Manly 16" Skiff Club for hosting a great evening and to all the attendees who made it such a great night.
The NSW Sailing Awards were held at Manly 16' Skiff Club on July 21.
Middle Harbour Yacht Club is gearing up for another busy season of youth sailing.
Discover Sailing Centre
The club is delighted to welcome back Andrew Phillips who is leading the MHYC Discover Sailing Centre and
Youth Programs.
Australian Sailing accredited Tackers (for ages 7-12) and Discover Sailing Dinghy courses (for teenagers) will operate over eight Saturday's or Sundays during each of the school terms. Adventure Squad will operate on Saturdays, offering a more flexible approach to skill development and towards Dinghy Instructor training.
A series of 4 day School Holiday programs will also run during the Spring, Summer, Autumn and Winter breaks. This is a great opportunity for young sailors to build their skills and confidence with a more intensive training program.
MHYC's Discover Sailing Centre is a registered provider for Active Kids vouchers.
Developing Young Sailors
Quality coaching is available for young sailors who have completed learn to sail courses, aiming to build their
confidence, technique and understanding of racing. The pathway from Tackers is to Optimist Green and Silver Fleets, while those who have progressed through the Discover Sailing Dinghy levels move on to Race Squad.
In addition to regular sessions at MHYC, coach support is also provided at selected regattas and championships. The MHYC Coaching Programs can lead on to Class Association and State Squad Coaching Programs and competition in State, National and International regattas.
Parent & Sailor Information Nights will be held later in August in the Harborview Room at MHYC at 6.30pm. On Wednesday 22nd August, young sailors in a Tackers 2 or 3 Course will be able to find out everything about Green Fleet. On Wednesday 29th August, the focus moves to MHYC's Race Squads and the Centreboard Racing Program.
Programs for Schools
MHYC offers sailing programs for both Primary and Secondary schools.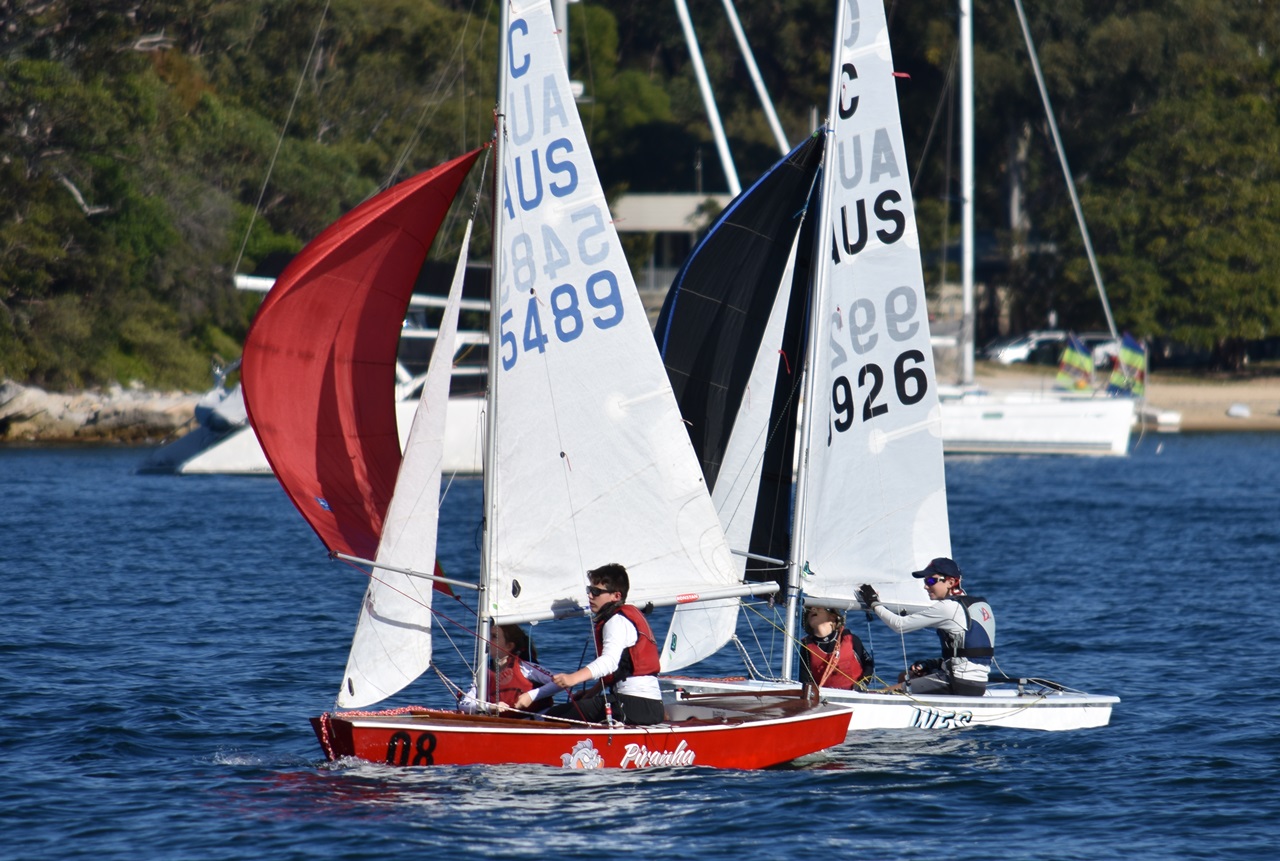 Primary School Programs use the Tackers syllabus which is designed for children aged 7 to 12 years, run by Australian Sailing qualified instructors and is a non-competitive sailing program based on fun participation. MHYC's Discover Sailing Centre is a registered provider for Sporting Schools Tackers programs.
Secondary School Programs use the Discover Sailing Dinghy syllabus to provide a safe introduction to dinghy sailing with experienced instructors. MHYC's School Team Sailing programs enable school teams to participate in representative sport.
There are currently spaces available for school programs which can be run during or after school hours.
Lively Club Racing
MHYC's Centreboard Racing program operates on the protected waters of Middle Harbour between the club and Balmoral. The season kicks off with the Commodore's Front-Up Cup on Saturday September 1 with a series of 3 races before returning to the club to celebrate the Season Opening with the keelboat sailors. This year's Opening Day theme is Superheroes, so we are looking forward to seeing some colourful characters on the race track.
The Centreboard Short Course Sprint Series follows on Sunday, 23rd September - a mini-regatta with 5 quick
races to prepare sailors for the coming season of club championship races and events.
MHYC's Centreboard Club Championship comprises 24 races held over 8 race days, starting on October 14 and concluding on April 7. The Centreboard Winter Series then commences on Sunday, 19 May with 18 races over 6 race days and winding up on August 11.
The 2018-2019 Centreboard Handbook is now available and includes the Notice of Race, Schedule of Races and Sailing Instructions.
Regattas
MHYC is one of the partner clubs in the Sail Sydney International Regatta, being held from December 4-9, 2018. This is one of the largest dinghy regattas on the sailing calendar and includes Olympic and Invited Classes. MHYC will be supporting race management for the junior and youth classes once again.
On February 16 & 17 next year, MHYC will host the second round of the NSW Championships for the exciting 29er & Nacra 15 classes. For those not competing, it will be a great opportunity to see some great racing.
It's a Social Place
MHYC offers a relaxed social atmosphere for sailors and non-sailors of all ages. There are sausage sizzles after dinghy racing and the SandBar Café and Harbour View balcony are great places to take in the activity on the beach while enjoying a coffee or a wine. Kids Discos are held every month on Friday evenings from 6-8pm, fully supervised and with entertainment by Bop Till You Drop.
The Best Location
Middle Harbour Yacht Club enjoys a wonderful location at The Spit, Mosman, has a sandy beach nestled within its marina and is close to the protected waters of Lower Middle Harbour without the busy commercial boating traffic of the main harbour.
More Information
For further information, contact:
Discover Sailing Coordinator Andrew Phillips on 8969 3116 This email address is being protected from spambots. You need JavaScript enabled to view it.
Sailing Administrator Catherine Rofe on 8969 3103 This email address is being protected from spambots. You need JavaScript enabled to view it.
Or visit www.mhyc.com.au
It was a perfect winters afternoon for race 2 of the MHYC Leading Edge series today.
A warm northerly of 15-20 knots made for a quick run downwind to Rose Bay and Fort Denison with a comfortable beat in flat water back to the club.
Peter Sorensen's Philosophers recovered from some pre-start excitement to win the race from Nine Dragons and Lazy Dog.
To view the series results – click here