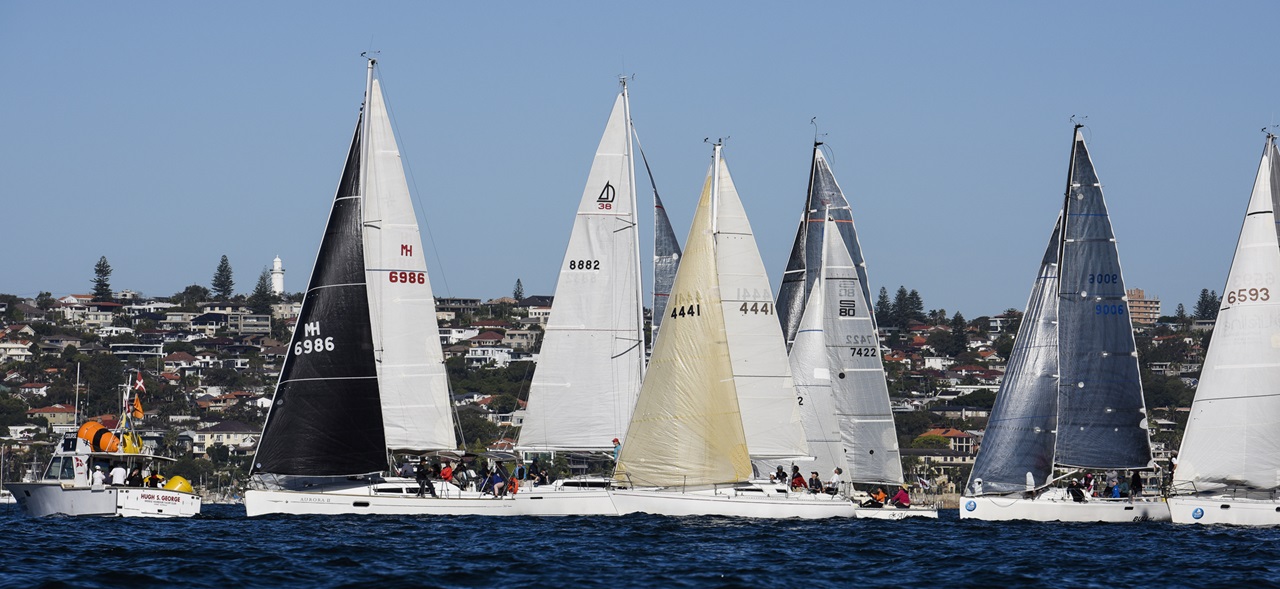 The Inaugural MHYC Womens Regatta was held on an almost perfect autumn day - magnificent sunshine and mild temperatures, but very light and variable breezes.
Despite the challenges, visiting Race Officer Elaine Fowler and the MHYC team managed to completed one windward leeward and one passage race, both with shortened courses. The morning westerly progressively backed all the way to east, never exceeding and 7 knots and sometimes disapperaing altogether.
"We were delighted to have 22 boats participating in our Inaugural Womens Regatta", said MHYC Sailing Committee member Deborah Dalziel.
The Open Keelboat division had 15 entries, with 4 all-female crews and 11 with female helms. In the female helm One Design divisions, there were 4 Adams 10s and 3 Melges 20s.
"There were 6 clubs represented today and some great support from the Adams 10 owners to provide boats for two teams preparing for the Australian Womens Keelboat Regatta in Melbourne next month", said Catherine Rofe, MHYC's Sailing Administrator.
Elyse Guevara (RSYS/GSC) claimed the Adams 10 division win on a countback from Roslyn Humphries (MHYC). In the Melges 20, Catherine Rofe finished 2 points ahead of Simone Hill.
In the mixed keelboat divisions, Ruth Lawrence (DSC) sailed Alcamy to the All Female Crew division win on tie-break to Sara McAllister (MHYC) and Zeusus. Amanda Hicks (RSYS) was third in Solacious. The Female Helm division was won by Nelly Poyuzan (AUS18SL) on Calypso Magic from Holly McGrath (MHYC) on Innamincka and Kate Rowe (MYC) on Bullet third. It was tie-breaks all the way with the first three boats gathering equal points across the two-race series.
Click here for more photos
Many thanks to Regatta Sponsors were Helly Hansen, Rodan & Fields, MySail and Spot-A-Yacht