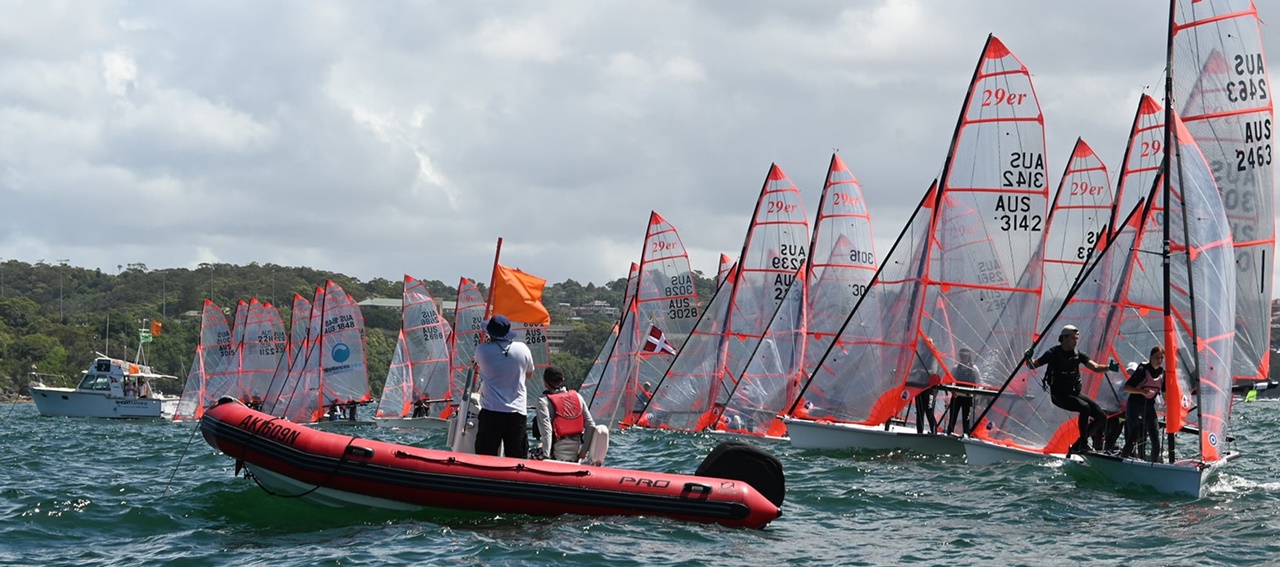 The Vaikobi 29er East Coast Championships concluded on Friday 7 January with twelve races completed over four days. Conditions were moderate to fresh across the week, proving a challenge for many of the upcoming crews among the 28 boat fleet.
Daniel Links & Marcus Sampson (RPAYC) posted 7 wins to build an impressive buffer at the top of the results table, comfortably winning the regatta from Jacob Marks & Ryan Ewings (WSC / MHYC) and Angus Renton & Elliss Merrett (RPAYC).
Many thanks to sponsors Vaikobi, the NSW/ACT 9er Association and to the race management volunteers from MHYC, RPAYC and a number of 29er clubs around Sydney.
To view the event page and results - click here