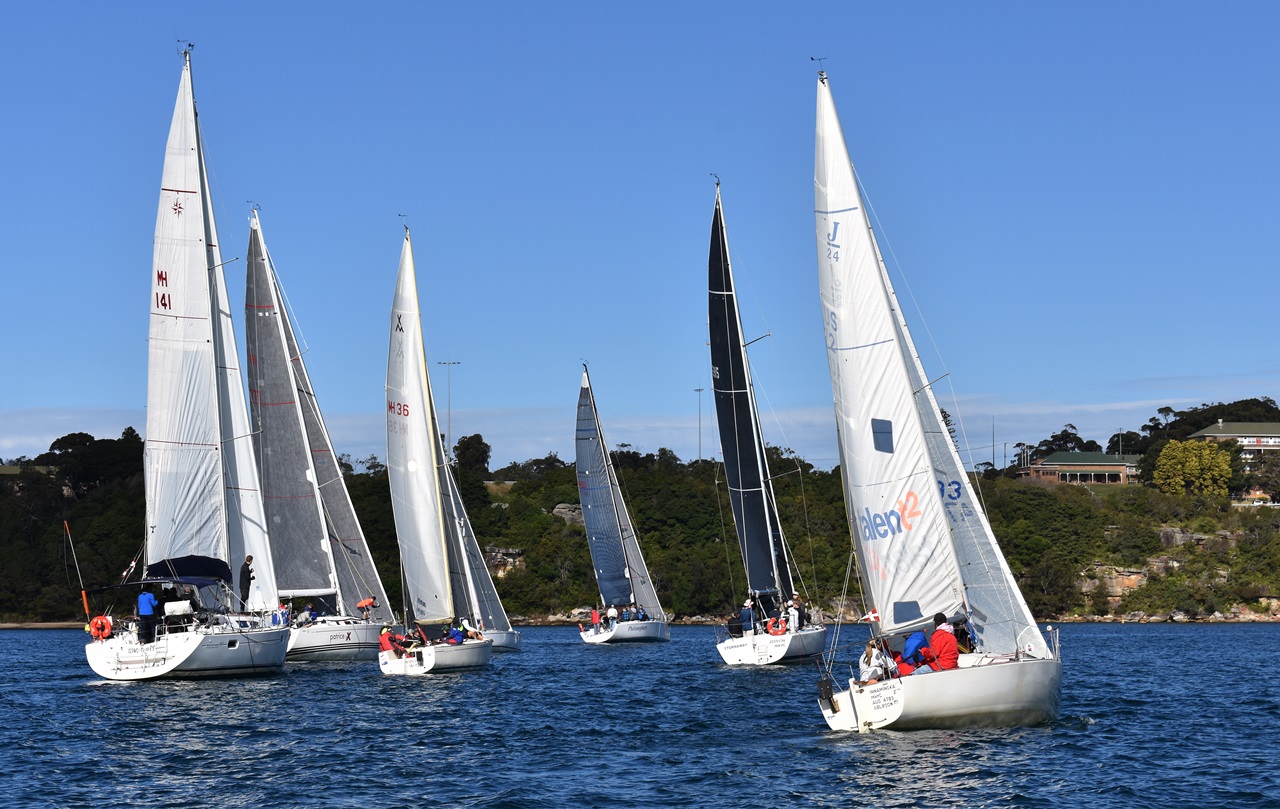 As the range of Summer Series draw to a close (the last PHS & IRC Inshore races are on April 17), it is now time to start planning for Winter sailing at MHYC. While the Pacific Rigging Wednesday Non-Spinnaker Series continues every week, there are a number of Saturday Race Series, Regattas and Feature Events commencing in May……...
MHYC Women's Keelboat Regatta – Saturday 8 May
Two short windward-leeward races will be followed by a harbour passage for this regatta. The event is open to mixed keelboats with all-female crew or a female helm and mixed crew, and to identified one-design classes with a female helm. For more information (NOR and online entry coming soon), click here.
Feature Events
There are three Feature Events scheduled after the conclusion of Saturday Summer Program:
ANZAC Day Two Up Cup on Sunday 25 April
Welcome to Winter on Saturday 29 May
Christmas in July on Saturday 17 July
To download the Event Sailing Instructions for these races, go to the Keelboat Racing Noticeboard.
Winter Pursuit and Leading Edge Series
Four Winter Pursuit races will be conducted during May, June and July ahead of the four races in the Leading Edge Series during August. Winter Pursuit and Leading Edge are clubhouse start and finish and use common sailing instructions. See page 78 of the Sailing Handbook or click here - note that the race on June 12 has been rescheduled to June 5.
Winter Sprint Series
Four days of Winter Sprints are scheduled during May, June and July with two races held each day. Sailing Instructions are on page 82 of the Sailing Handbook or click here.
Corrections to the June Schedule
A Notice to Competitors correcting some errors in the June schedule published in the MHYC Sailing Handbook has been posted to the Notice Board – click here.
Enter Now
To enter the Winter Pursuit, Winter Sprint or Leading Edge Series online – click here.
Here are some other important dates for your diary……………
Annual Prizegiving
Following the first race in the Winter Pursuit Series, the Annual Prizegiving will be held on the evening of Saturday May 15. Come along and celebrate the achievement of MHYC's keelboat sailors. To book your ticket, contact This email address is being protected from spambots. You need JavaScript enabled to view it..
Get Checked
Book in for a free safety audit and be ready for next season. Get Checked days are scheduled for Saturday 26 June and Sunday 22 August. To book your audit time, email the This email address is being protected from spambots. You need JavaScript enabled to view it. with your preferred date and time, the name of the boat and the Safety Category.
We look forward to you joining in another active Winter of keelboat racing at MHYC.