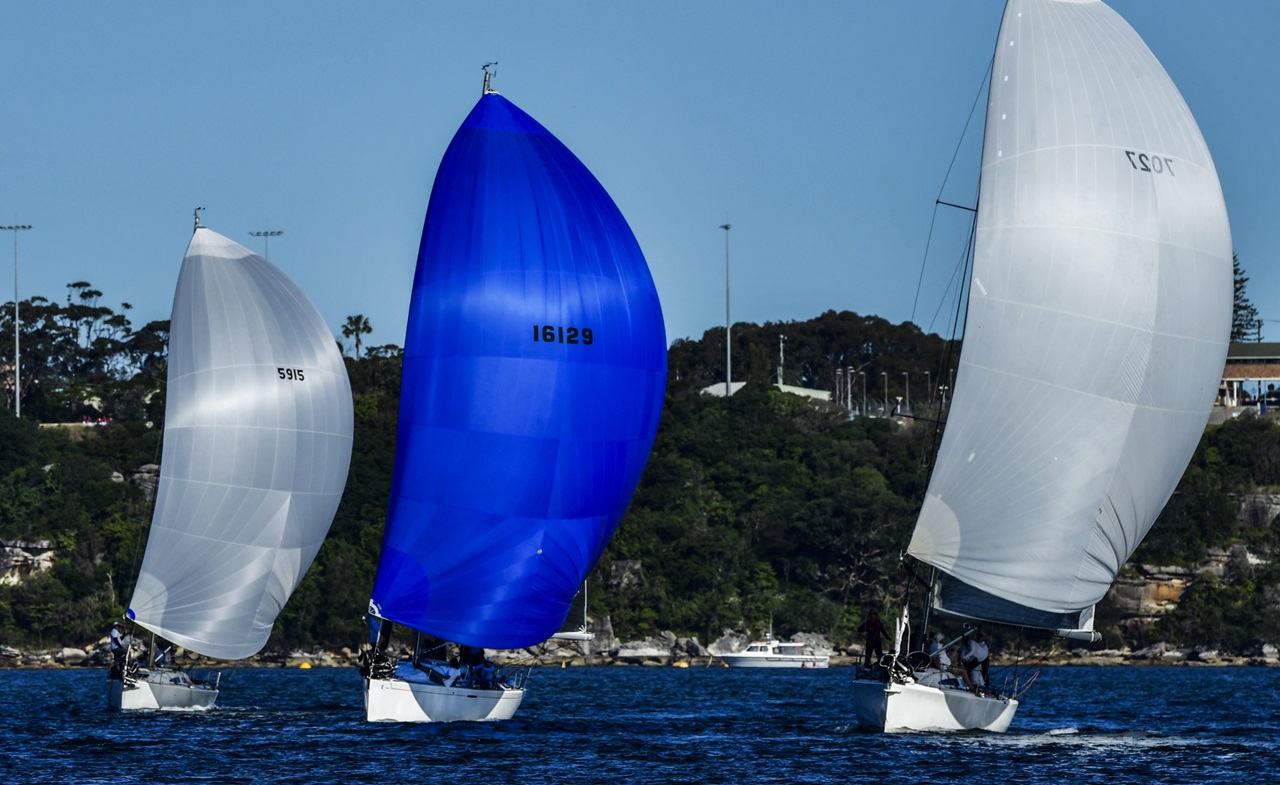 Middle Harbour Yacht Club kicked off its 2020-2021 Sailing Program today with the Commodore's Front Up! Cup Feature Race.
Twenty nine crews, sailing a diverse group of boats ranging from 24 to 46 feet, enjoyed a spectacular sunny day with a moderate south westerly which backed to south east as the afternoon progressed. The fleet moved quickly around the course which took in Manly, Clarke Island and Taylors Bay.
The first Division 1 boat home was David Ross and Oliver Scott-Mackie sailing the Cookson 12 Kukukerchu two-handed. Next was Tempo (Michael Smith) with Exile (Tony Reynolds) third. Chris Lee's Beneteau 40.7 Farr 'N Away took the Division 2 honours today, from Perception (Charles Caskey) and Innamincka (John Crawford).
For the full Commodore's Front Up! Cup Results – click here
The next MHYC Feature Race is the Harbour Trek on October 10.
Thanks to Marg Fraser-Martin for some great photos from today's sailing..........