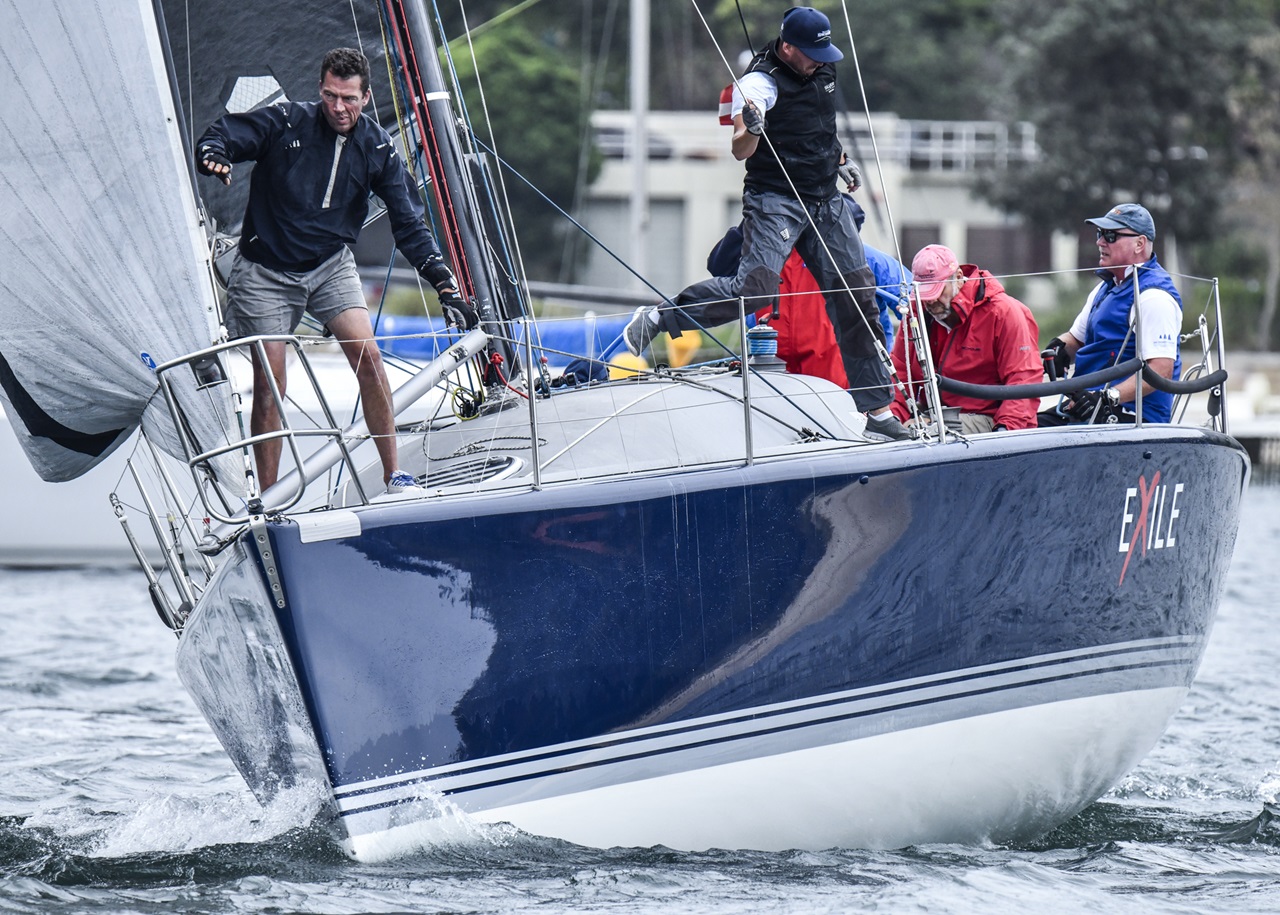 The January Cup was sailed today by a fleet of sixteen in a moderate to fresh southerly under cloudy skies. A Two-Handed Race is also conducted as part of this regular Feature Race, attracting seven entries across the two divisions this year.
Tony Reynolds and the crew of Exile were the first Division 1 boat home, ahead of Advanced Philosophy (Peter Sorensen) and Another Dilemma (Jim Vaughan). In Division 2, Mike Gallagher's Galan took the win from Innamincka (John Crawford) and Plan B (Warren Lesnie).
Plan B was also the Division 2 winner of the two-handed, with Elysium (Aki Harata) second and Buggalugs (Jeremy Clarke) third. The Division 1 two-handed prize went to Neil Padden's Wailea from Shibumi (Bryan Moore) and Star Ferry (John Conroy).
The next Feature Event is Chaos and Bedlam! The Specialty Mortgage Services Chaos Cup and Bedlam Point Cup are held in conjunction with the Cock of the Club Trophy teams event. Start time is 11am next Saturday 18 January. Email This email address is being protected from spambots. You need JavaScript enabled to view it. if you would like to register.
For the January Cup results – click here
For the Two-Handed Race results – click here
Photos by Marg Fraser-Martin