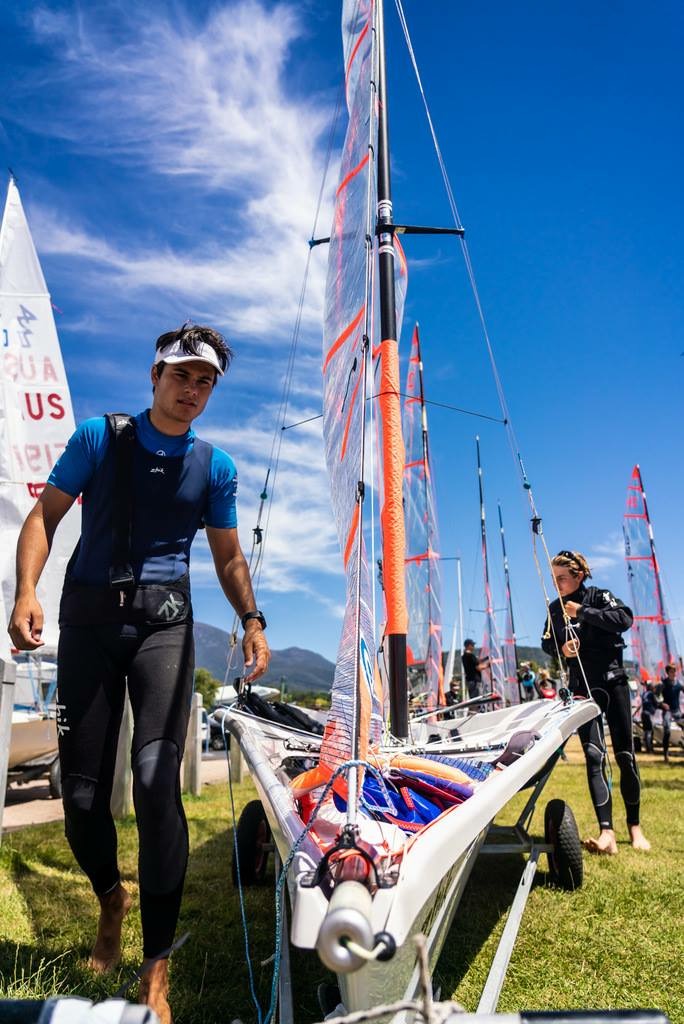 Archie Cropley & Max Paul from Middle Harbour Sailing Club have won their division of the Australian Youth Championships in Hobart, with their three bullets on the penultimate day putting them in an unbeatable position.
A national title has been a long-held dream for Paul, who said "It was a pretty good day today, pretty surreal that we wrapped it up with a day to go. I've been working a long, long time for this, as this is my fifth youth nationals."
The team are coached by five-time Australian Olympic head coach and Australian sailing legend Mike Fletcher and have been the form team of the season after also winning the 29er Class Nationals last week.
The win qualifies Cropley & Paul for the Australian Youth Team that will compete in the Youth Sailing World Championship which will be held in Gdynia, Poland from 13 to 20 July.
Fellow MHYC members Lachie Brewer & Flynn Twomey finished second in the 29ers at the Youth Champs after their third in the Class Nationals. Grace Powers & Kate Richardson finished third in the youth 29er Girls in Hobart. Other MHYC sailors also performed will in the 32 boat Youth Championships fleet, with Hugo Taranto & Hugo Darin, Max Giffney & Madeleine McLeay and John-Mark Paul sailing with Steven Case (RGYC) placing 16th, 18th & 19th respectively.
Youth Nationals Results - click here
Australian Sailing News Article - click here
Video Cropley & Paul Interview - click here
Day Three Racing Video - click here