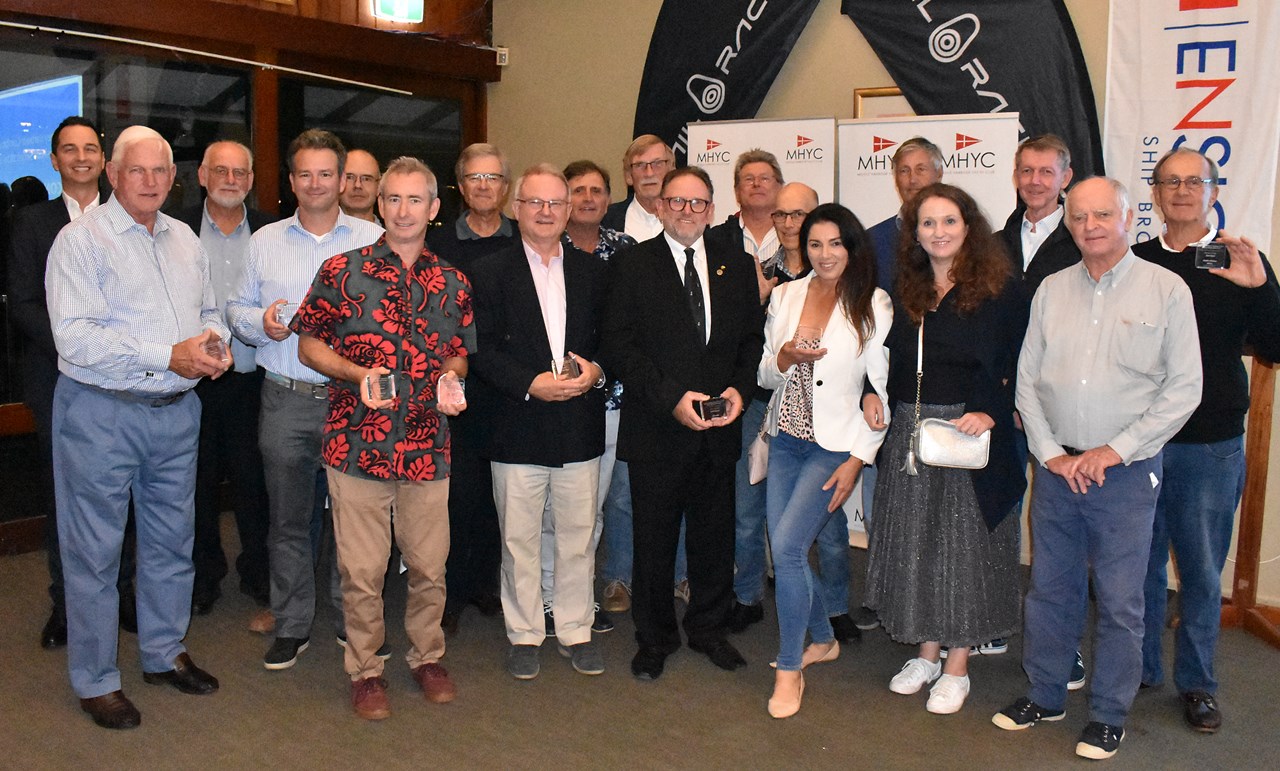 29 April 2021
The inaugural Sydney Harbour Combined Clubs Inshore Series concluded on March 13 with the Prizegiving conducted at Middle Harbour Yacht Club this evening.
Five of the eight scheduled races were completed for the series, however races 1 and 4 were sailed as non-pointscore due to the Covid restrictions in force during September and December. There were 101 entries in the series, making for some busy start lines and a great fleet racing experience that brought together boats from all the harbour clubs.
Much was learnt in this first year and the feedback from competitors and race officials has influenced changes to the race courses and schedule for the 2021-2022 series. The Combined Clubs are planning a seven race series next year running from September to March.
The series will again be conducted by Royal Sydney Yacht Squadron in conjunction with Manly Yacht Club, Royal Prince Edward Yacht Club, Royal Australian Navy Sailing Association and Middle Harbour Yacht Club.
Divisional winners for 2020-2021 were:
Division 1 PHS & IRC – Khaleesi (MHYC)
Division 2 PHS – Another Dilemma (MHYC)
Division 2 IRC – Once More No More (CYCA)
Division 3 PHS – Kirsten III (RSYS)
Non-Spinnaker Division – A-Bus (RANSA)
To view all results – click here