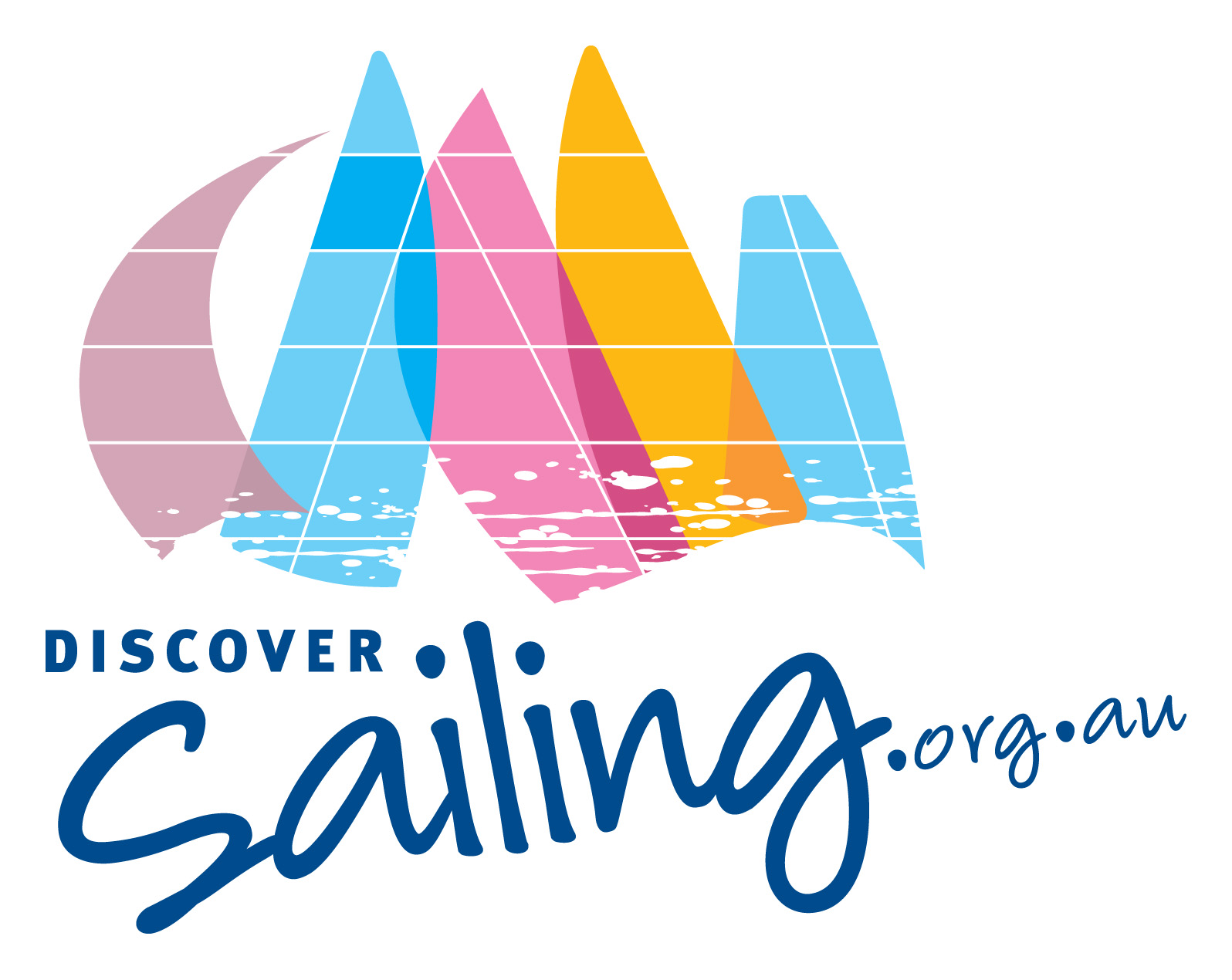 This program is aimed at introducing teenagers to the sport and fun of sailing and enabling them to develop their skills at their own pace. MHYC is an accredited Discover Sailing Centre and uses Australian Sailing's national program to teach the basic fundamentals of sailing through to racing skills including spinnaker and trapeze use.
Step 1.1: Start Sailing 1
Your Discover Sailing journey starts here as you learn the fundamental skills of sailing and are introduced to the fun of dinghy sailing in a safe and supportive environment. Areas covered in the course include basic clothing and equipment selection, sailing terminology, boat launch and recovery and capsize recovery.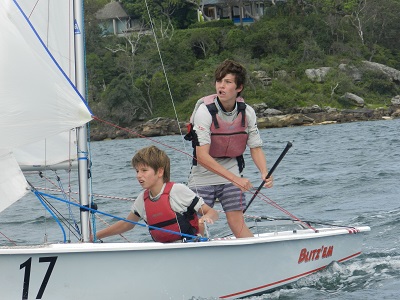 Step 1.2: Start Sailing 2
Your Discover Sailing journey continues as you master all of the fundamental dinghy sailing skills. Rigging of the boat, capsize recovery in deeper water, sail a triangular course, basic sailing rules and theory is covered during this course to give the participant a deeper understanding of sailing.
Step 2: Better Sailing
Discover Sailing in stronger winds as you develop the skills required to get maximum speed from your dinghy. Your journey speeds up as you experience using a spinnaker.
Step 3.1: Start Racing
You can join in the fun and challenge of competition as you learn the basics of racing. Learn the basic racing rules, perform essential racing skills, gunwale capsize recovery.
Step 3.2: Better Racing
Having enjoyed your introduction to racing it is now time to improve your performance and compete at a higher level. A greater understanding of tactics, wind patterns and boat tuning techniques will all help you get there.
Step 4a: Adventure Squad
For young sailors who have completed Tackers 3 or Better Sailing, the Adventure Squad aims to develop young sailors' confidence, seamanship and boat handling skills through adventure sailing in the club's fleet of OziOptis and 420s. Using the Australian Sailing Discover Sailing framework as a basis, the program fosters an enjoyment of sailing in its recreational and competitive forms. Sailors can then progress to coaching and development programs in their own boats
Step 4b: Optimist Green Fleet
Members of these squads have usually come through the complete Tackers program and are ready to take the next step into beginner racing in their own boats. Sailors have a mix of race coaching and adventure sailing around the harbour on Sundays and also have the option of attending regattas such as the NSW Youth Championships, Queensland Youth Week, Optimist Nationals and Australian Youth Championships in the green fleet (for beginner racers).
Step 5: MHYC Race Squad
Members of this squad have usually graduated from our Optimist racing squad or have completed Better Racing or have equivalent skills. They sail in a range of classes. On Sunday afternoons, members have briefings before and after racing with the MHYC Coach who also provides on-water support. Sailors often also train on Wednesdays during Summer. Members of this squad may attend regattas such as the NSW Youth Championships, QLD Youth Week, Class State and National Championships and Australian Youth Championships.
Melges 20 Youth Sailing
Once you've developed some expertise, why not try sailing a sportboat? The club has access to four Melges 20 sportboats that are available to sail or race in the club's poinscore on Saturdays. These boats are available to all members on a limited basis, thanks to the generosity of the owners of the boats. If you are interested in racing but not keen on committing week in and week out, become part of the 'pool' of registered crews and skippers and sail when it suits you.
Another option that is available with the Melges 20 is to offer an extra level of coaching once the Discover Sailing and Learn to Race programs are completed. This is specifically aimed at giving the graduates of these youth courses the confidence to race competently, with emphasis on starting and tactics and manoeuvres such as gybing an asymmetrical spinnaker in different breeze strengths.
Upcoming Courses......
2018 October School Holiday Program
Junior and Youth Discover Sailing Camps
(Incorporating Tackers 1,2,3, Start Sailing 1 & 2 and Better Sailing)
Week One
Tues, 02 October 2018
Wed, 03 October 2018
Thur, 04 October 2018
Fri, 05 October 2018
Week Two
Mon, 08 October 2018
Tue, 09 October 2018
Wed, 10 October 2018
Thur, 11 October 2018
All Session Times: 9.00am - 3.30pm
All Levels Fees: Members $450, Non-Members $551 (Registrations Now Open)
Please note that the Junior and Youth Sailing Program requires MHYC Youth Membership (2018 / 2019 Season $101.00). Please select "Member" or "Non-Member" during online registration. Non-Members can download the application form here. Please email the completed form to This email address is being protected from spambots. You need JavaScript enabled to view it. or drop it in to the office.
2018 Term 4: Youth Sailing Program
(Incorporating Adventure Squad)
Saturday, 13 October 2018
Saturday, 20 October 2018
Saturday, 27 October 2018
Saturday, 03 November 2018
Saturday, 10 November 2018
Saturday, 17 November 2018
Saturday, 24 November 2018
Saturday, 01 December 2018 (Final Session)
All Session Times: Saturday Afternoons 1.00pm - 4.00pm
All Levels Fees: Members $450, Non-Members $551 (Registrations Opening Soon)
Please note that the Junior and Youth Sailing Program requires MHYC Youth Membership (2018 / 2019 Season $101.00). Please select "Member" or "Non-Member" during online registration. Non-Members can download the application form here. Please email the completed form to This email address is being protected from spambots. You need JavaScript enabled to view it. or drop it in to the office.
2018 Term 4: Optimist Green Fleet
Sunday, 14 October 2018
Sunday, 21 October 2018
Sunday, 28 October 2018
Sunday, 04 November 2018
Sunday, 11 November 2018
Sunday, 18 November 2018
Sunday, 25 November 2018
Sunday, 02 December 2018 (Final Session)
Optimist Green Fleet Session Times: Sunday Afternoons 1.00pm - 4.00pm
Optimist Green Fleet Fees: Members $, Non-Members $ (Registrations Opening Soon)
Please note that the Junior and Youth Sailing Program requires MHYC Youth Membership (2018 / 2019 Season $101.00). Please select "Member" or "Non-Member" during online registration. Non-Members can download the application form here. Please email the completed form to This email address is being protected from spambots. You need JavaScript enabled to view it. or drop it in to the office.
2018 Term 4: Race Squads (Int. Optimist or Int. Cadet)
Sunday, 14 October 2018
Sunday, 21 October 2018
Sunday, 28 October 2018
Sunday, 04 November 2018
Sunday, 11 November 2018
Sunday, 18 November 2018
Sunday, 25 November 2018
Sunday, 02 December 2018 (Final Session)
Race Squad Session Times: Sunday Afternoons 1.00pm - 4.00pm
Race Squad Fees: Members $, Non-Members $ (Registrations Opening Soon)
Please note that the Junior and Youth Sailing Program requires MHYC Youth Membership (2018 / 2019 Season $101.00). Please select "Member" or "Non-Member" during online registration. Non-Members can download the application form here. Please email the completed form to This email address is being protected from spambots. You need JavaScript enabled to view it. or drop it in to the office.