The Spit to the Zoo Paddle is back again for 2018. The final event of the 2018 Paddle NSW Harbour Series will be held on Saturday 7th July at Middle Harbour Yacht Club.
Online entry can be found here
.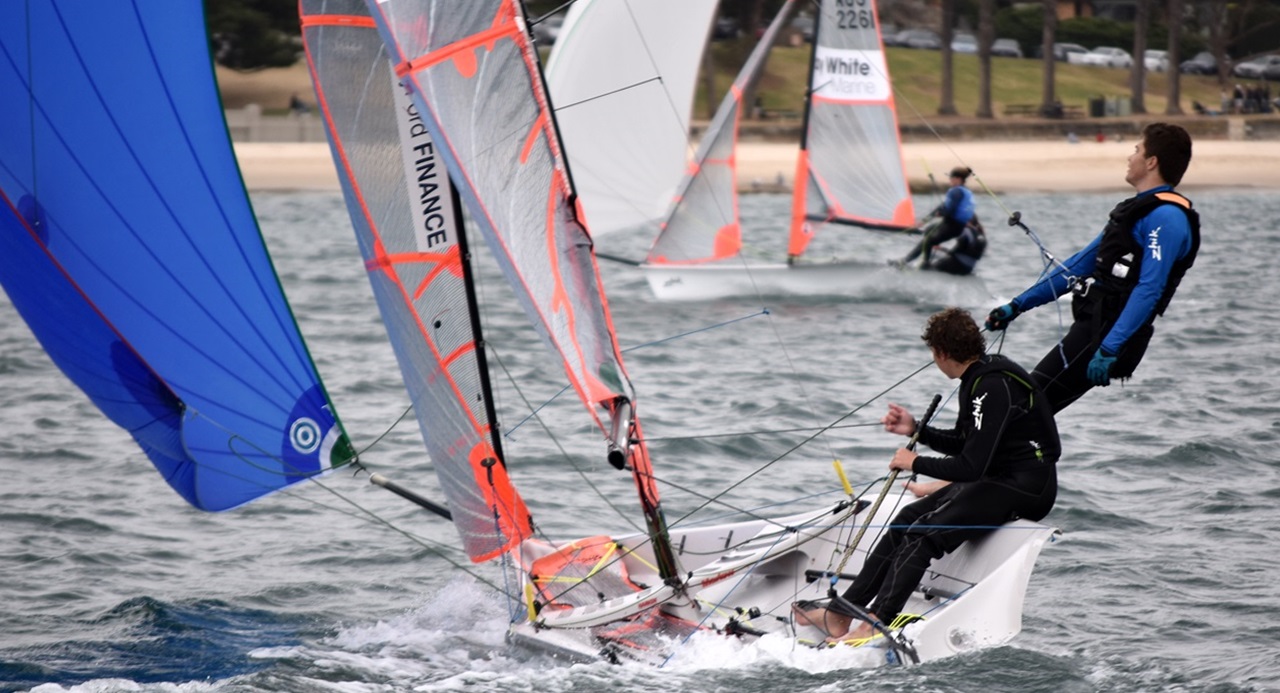 Middle Harbour Yacht Club and the NSW 9ers Association are conducting a 29er Sprint Regatta on the 2nd & 3rd of July 2018.
Twelve short races are scheduled over the two days with sailing in Hunters Bay, Balmoral or The Sound depending upon breezes.
For race documents and competitor information, visit the event webpage - click here
NSW 9ers facebook - click here
Get Checked Day - Sunday 26 August 2018
MHYC holds annual Get Checked Days for Equipment Audits, which allows Club Members the perfect opportunity to have their boats audited prior to the new sailing season commencing, free of charge. For PFD checks contact Matt Pyne at the Marina Office or email This email address is being protected from spambots. You need JavaScript enabled to view it.. This year's audit dates are June 16th and 26th August.
Bookings for an equipment audit are to be arranged directly through the MHYC Sailing Office by emailing This email address is being protected from spambots. You need JavaScript enabled to view it. or calling 896931903.
CMS Consulting will be here in the day to check fire extinguishers or purchase a new one at very reasonable rates.
Please note there has been an amendment to the MHYC Special Regulations Equipment Requirements to include a handheld or installed VHF radio: Audit Form 2018/19
More information including links to all the special requirement audit forms can be found here.
Notice is hereby given calling for nominations for the following positions for 2018-2019:

Board of Directors
Commodore Vice
Director
Director Vice

Flag Officers
Vice Commodore – Racing
Vice Commodore – Cruising
Vice Commodore – Youth Sailing
Club Captain
Click Here for official notice and further information
Get Checked Days - Saturday June 16 & Sunday 26 August 2018
MHYC holds annual Get Checked Days for Equipment Audits, which allows Club Members the perfect opportunity to have their boats audited prior to the new sailing season commencing, free of charge. For PFD checks contact Matt Pyne at the Marina Office or email This email address is being protected from spambots. You need JavaScript enabled to view it.. Bookings for an equipment audit are to be arranged directly through the MHYC Sailing Office by emailing This email address is being protected from spambots. You need JavaScript enabled to view it. or calling 896931903.
Please note there has been an amendment to the MHYC Special Regulations Equipment Requirements to include a handheld or installed VHF radio: Audit Form 2018/19
More information including links to all the special requirement audit forms can be found here.
Read more: Get Checked Days - Saturday June 16 & Sunday 26 August 2018
Flying Fish will be running a Short Range Officer Certificate of Proficiency (SROCP) VHF Radio course
at MHYC over 2 nights in August.
If you are interested in attend, please email This email address is being protected from spambots. You need JavaScript enabled to view it. or 8969 3103 to register and make payment. If these dates do not suit you please email and we will keep a waitlist for a future course.
DATE:

Wednesday 8th + 15th August 2018

TIME:

6:30 PM - 9:00 PM

CONTACT HOURS:

Approx. 5 hours

NUMBER OF PARTICIPANTS:

maximum 12 pax

COST:

Member Discounted rate - $220.00 per person GST

PRE-COURSE WORK:

We commence promptly at 1830 and is essential that you do two things prior to the course;

Bring a passport photo for inclusion in your licence when issued.
Use the following link to the Australian Maritime College website and learn the phonetic alphabet from page 42 of the Marine VHF Radio Operator's Handbook - www.amc.edu.au/handbooks

The applicable handbook online is the Marine VHF Radio Operators Handbook and will also give you a primer for the content of the course.
Read more: VHF Radio Operators Course at MHYC with Flying FIsh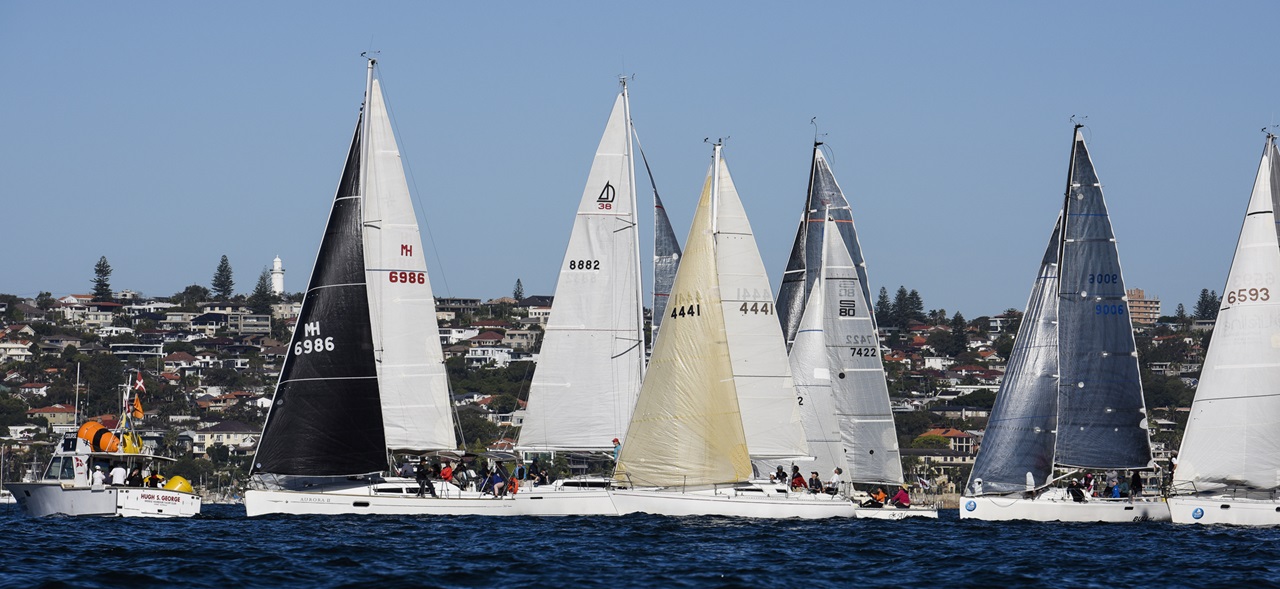 The Inaugural MHYC Womens Regatta was held on an almost perfect autumn day - magnificent sunshine and mild temperatures, but very light and variable breezes.
Despite the challenges, visiting Race Officer Elaine Fowler and the MHYC team managed to completed one windward leeward and one passage race, both with shortened courses. The morning westerly progressively backed all the way to east, never exceeding and 7 knots and sometimes disapperaing altogether.
"We were delighted to have 22 boats participating in our Inaugural Womens Regatta", said MHYC Sailing Committee member Deborah Dalziel.
The Open Keelboat division had 15 entries, with 4 all-female crews and 11 with female helms. In the female helm One Design divisions, there were 4 Adams 10s and 3 Melges 20s.
"There were 6 clubs represented today and some great support from the Adams 10 owners to provide boats for two teams preparing for the Australian Womens Keelboat Regatta in Melbourne next month", said Catherine Rofe, MHYC's Sailing Administrator.
Elyse Guevara (RSYS/GSC) claimed the Adams 10 division win on a countback from Roslyn Humphries (MHYC). In the Melges 20, Catherine Rofe finished 2 points ahead of Simone Hill.
In the mixed keelboat divisions, Ruth Lawrence (DSC) sailed Alcamy to the All Female Crew division win on tie-break to Sara McAllister (MHYC) and Zeusus. Amanda Hicks (RSYS) was third in Solacious. The Female Helm division was won by Nelly Poyuzan (AUS18SL) on Calypso Magic from Holly McGrath (MHYC) on Innamincka and Kate Rowe (MYC) on Bullet third. It was tie-breaks all the way with the first three boats gathering equal points across the two-race series.
Click here for more photos
Many thanks to Regatta Sponsors were Helly Hansen, Rodan & Fields, MySail and Spot-A-Yacht
Surf Life Saving NSW will be running a First Aid course for members at MHYC over 2 nights in July. If you would like to register please email This email address is being protected from spambots. You need JavaScript enabled to view it..
Course details are:
DATE:

Wednesday 11 + Wednesday 18 July 2018

TIME:

6:00 PM - 9:30 PM

CONTACT HOURS:

Approx. 7 hours

NUMBER OF PARTICIPANTS:

minimum 6 maximum 12 pax

COST:

First Aid - $115.00 per person includes CPR (GST Free)
CPR Only - $50.00 per person ( Wed 11th July )

PRE-COURSE WORK:

Pre-course Quiz – only for Full course participants.
This course requires all participants (attending a full course) to complete an online or hardcopy pre-course quiz.
You will receive a log in to this pre-course quiz online once you have registered for the course, a hard copy can be provided if preferred.


Middle Harbour Yacht Club's Annual Presentation Night was held on Saturday May 5 with 160 members and friends attending.
Trophies were awarded and achievements recognised across the Offshore and Inshore Divisions, Cruising and Twilights. The hard work of volunteers, committee members and staff was recognised along with the wonderful support of the club's sponsors.
A number special awards were announced, including:
Tig Thomas Memorial Trophy (to recognize MHYC members who have competed in interclub events and major championships) - Martin Hill
Crew Member of the Year - Robert Eggleton
MHYC Flag Officers Participants Award (the MHYC Yacht having participated in the greatest number of MHYC Events in the Winter and Summer Seasons) - Toy Box 2
Norman G. Booth Trophy (nominated for consistent racing with the MHYC and with emphasis on enthusiasm, improvement, sportsmanship and Clubmanship throughout the season) - Jim Curtis
The R.B. Cooper Perpetual Award for Voluntary Service (presented to a Club Member whose outstanding voluntary service is deemed to have contributed most to the affairs and wellbeing of MHYC in a membership year) - Phil Clinton
The MHYC Centreboard Division Presentations were held on Sunday afternoon following the first of the Winter Series races.
Rear Commodore Alister Copley welcomed sailors, families and friends to the ceremony and presented the trophies.
The John Merricks Trophy and Presidents Trophy was accepted by John-Mark Paul on behalf of Lachie Brewer & Max Paul. The John Merricks Trophy is awarded for the best performance in a World or International Championships and the Presidents Trophy is awarded for the best performance in a National Championship.
Lachie & Max had a highly successful season in the 2017-2018 with outstanding results in the highly competitive 29er class in Australia and overseas.
6th at the 2017 World Championships in Long Beach, California (129 boats)
1st at the 2018 Nationals in Brisbane (43 Boats)
2nd at the 2018 Australian Youth Champs in Brisbane (34 boats)
2nd at the 2018 Worlds in Hong Kong ( 58 boats)
The Marion Packer Trophy is awarded for the most improvement since completing a MHYC Junior Sailing Course. This year, the recipient was Optimist sailor Sienna Kaill.
Ella Delaney was presented with the Doris Burke (Alcyone) Junior Trophy which is awarded to the crew that rates the highest in consistency, improvement, enthusiasm and sportsmanship.
The Seamanship Award , awarded for showing outstanding sailing savvy, was presented to Zac Braden.
2017-2018 MHYC Club Championship Winners were…
Division 1 (29er)
1st - Lachlan Brewer & Max Paul
2nd - Madeline Sloane & Madeleine McLeay
3rd - Dylan Janus & Conor Hay
Division 2 (International Cadet)
1st - Natasha Nisbet & Zac Nisbet
2nd - Ella Gray & Ben Harrington
3rd - Gianni Watson & Hamish Longstaff
Division 3 (Optimist)
1st - Mischa Barrat
2nd - Oscar Larkins
3rd - Edward Hooper
To finish the 2018 Awards Ceremony, Chair of Frank Likely Trust and Past Commodore of MHYC, Julie Hodder awarded the 2018 Frank Likely Trust Award to Kai Lin Tan. The award was a $3000 cheque to support her campaign with 2017 Award recipient Leo McAllister to compete in the 2018 Nacra 15 World Championships, Barcelona, Spain.
Centreboard Presentations on May 20, 2018
Centreboard Racing on May 20, 2018
MIDDLE HARBOUR YACHT CLUB
ACN 000 248 877
NOTICE OF GENERAL MEETING
NOTICE is hereby given of a General Meeting of MIDDLE HARBOUR YACHT CLUB to be held on Tuesday 22 May 2018 commencing at 7:00 pm at the premises of the Club, Lower Parriwi Road, The Spit, Mosman, NSW.
---
BUSINESS
The business of the meeting will be to consider and if thought fit pass, the Special Resolution set out below.
---
SPECIAL RESOLUTION
That the Constitution of the Middle Harbour Yacht Club (the Club) in the form presented to the meeting (and having previously been made available to members) be adopted as the Constitution of the Club in substitution for and to the exclusion of the existing Constitution of the Club.
---
NOTES TO MEMBERS ON THE SPECIAL RESOLUTION
The Special Resolution is to adopt a new Constitution to replace the Club's existing Constitution.
Please refer to the Explanatory Memorandum which accompanies this notice as it sets out a summary of the proposed new Constitution.
If members would like a copy of the proposed new Constitution or the existing Constitution, they can be obtained from the Club's reception on request.
A copy of the proposed new Constitution and the existing Constitution are also on display on the Club's Notice Board and on the Club's website.
Procedural Matters
To be passed, the Special Resolution must receive votes in its favour from not less than three quarters (75%) of those members, who being eligible to do so, vote in person on the Special Resolution at the meeting.
Only Life members, financial Full members, financial Senior members, financial Sailing members and financial Sailing Under 30 members are eligible to vote on the Special Resolution.
Under the Registered Clubs Act, members who are employees of the Club are not entitled to vote and proxy voting is prohibited.
The Board of the Club recommends the Special Resolution and the proposed new Constitution to members.
---
Dated: 24 April 2018 By direction of the Board
Karen Baldwin
Chief Executive Officer
---
Explanatory Memorandum for proposed new Constitution can be found here
images/Updated-ExplanatoryMemorandum.pdf
Proposed new constitution can be found here
images/ProposedConstitution(27.4.18).pdf
Please note only members who have voting rights are able to vote on club matters. While all other members are welcome to attend the meeting they will NOT be able to vote on the constitutional change.