As the class season opener, the Farr 40 Social Regatta was held at Middle Harbour Yacht Club this weekend.
Five Farr 40 teams race a long offshore course on Saturday in conjunction with the CYCA SOPS race. Today it was inshore for three windward-leewards.
With two race wins, Tom Quick's Outlaw built a three point lead to win the regatta from Exiole (Rob Reynolds) and Double Black (Rob Pitts).
To view the results - click here
Day Two photos by Jen Hughes
Saturday 22 September was a busy day for the MHYC Race Management Team with three courses and multiple events.
Race Officer Steve Tucker and the MHYC team aboard Hugh George started the CYCA Short Ocean Pointscore and Short Haul races shortly after noon with the crew of Leah Tash laying the course offshore. The MHYC Ocean Pointscore and race 1 of the Farr 40 Social Regatta was run in conjunction with the SOPS series.
Inshore, RO Toby Gursanscky and his team on Sandpiper ran the Short Series race 1 for Divisions 1 & 2 and race 3 of the Adams 10 Spring Series.
Meanwhile, the Saturday Social Sailors race was started and finished at the clubhouse.
In the MHYC Ocean Series race, Nine Dragons (Bob Cox) claimed the Div 1 win, with Stormaway (Jack Stening & Colin Gunn) at the top of Div 2. Justadash and Wailea claimed the PHS honours for Divs 1 & 2.
Sirius (Garth Riley) won the Adams 10 race on PHS, but the best finishers in the all important One Design score were Powderhulk (Patrick Delany) followed by Rock Solid (Mitch Miller) and KickNChase (Rob Clarke & Anthoiny Poiner).
Mike Loga's Thirlmere won the Div 1 Short Series race and Waterborne Again (Marc & Oloff Trmop) took out Div 2. Innamincka (John Crawford) was the first J-24 to finish, claiming the One Design prize.
Nashira (Evan Hodge) won the Saturday Social Sailors race.
To view the latest results - click here
For the latest on the Farr 40 Social Regatta - click here
Photos from the Short Ocean Pointscore Race by Marg Fraser-Martin and Allan Coker
Middle Harbour Yacht Club is gearing up for another busy season of keelboat sailing and there are a number of innovations in the 2018-2019 racing program.
Lots to do during the week at MHYC!
Three series for the Melges 20 class have been added to Middle Harbour Yacht Club midweek program, each with eight race days scheduled from November to March. Starting at 6pm during daylight saving hours, Tuesdays will feature the Open Short Course Sprint Series and Wednesday evenings will feature the Women's Short Course Sprint Series. Three races are planned for each evening of racing. Wednesday afternoons, coinciding with the regular pursuit race, will be a clubhouse start fleet race series. There are four Melges 20s at MHYC which are available for use by members. These quick and responsive sportsboats with their asymmetric gennakers are great fun to sail.
The Yacht Sales Australia Wednesday Non Spinnaker Pursuit Series has fifty one races scheduled this year. Wednesdays feature a clubhouse start for a variety of harbour courses and finish with the presentation of a bottle of rum for first place in each division.
The highly popular Thursday Twilight Series includes twenty five races this year, six of which make up the Women's Twilight Pointscore. Four divisions of yachts, from family cruisers to purebred racing machines, share the joy of racing on our spectacular harbour. Perhaps the best part of the day is returning to the lively social atmosphere of MHYC as the sun goes down to enjoy a meal, wine and good friends.
Busy Saturdays at MHYC
There have been some changes to the Saturday Keelboat Series for 2018-2019.
Saturday Social Sailors is a new series commencing in mid-September. Seventeen short pursuit races are scheduled though until April 6 with a clubhouse start with the aim of providing a relaxed and social style of weekend race. The 2pm start and early finish are designed to coincide with the Spit Bridge opening times.
MHYC's Inshore Series includes seventeen races over thirteen race days this year. Four days of windward-leeward sprint style races combine with a varied offering of harbour courses around laid and fixed marks to provide a true test of sailing skills. For those unable to compete on as many days, the MHYC Short Series provides a compact program of six harbour races over 6 days. The Adams 10 class will combine both these series for their annual pointscore.
The club's Open & Offshore Series will comprise twenty one races sailed over seventeen days and includes offshore passage races, inshore harbour races and windward-leeward sprints.
The ever popular MHYC Feature Event Series of fun pursuit races has been extended this year with two new events being conducted during the cooler months to make a total of nine feature events. Welcome to Winter will be held on the first of June and Christmas in July is scheduled for July 20. The Commodore's Front Up! Cup kicks off the season on September 1.
Saturday racing in winter includes the Winter Sprint Series of eight races over four days, followed by four pursuit races in the Leading Edge Series to finish off the year.
Keelboat Regatta Program
The club has another busy program of Championship and multi-class Regattas this season.
The Farr 40 class has booked in for a series of two day regattas being held in September, October and January, culminating in the NSW Championships in February. The Adams 10 Waitangi Cup will also be held over two days in October.
The first of MHYC's major regattas for the season is the Sydney Short Ocean Racing Championships, being held on November 24 & 25 in conjunction with the Super 12 Spring Regatta and Seven Islands Feature Race being held inshore. A strong field of TP52s and IRC boats are expected to make this year's offshore program very exciting.
The Sydney Harbour Regatta is scheduled for the first weekend in March and the Sydney 38 class will again use the event as its Australian Championships. While the Sydney 38s, TP52s and IRC boats complete their series of race offshore, another six or seven race areas in the Harbour will provide a full program for a wide range of classes. The Sydney Harbour Regatta attracts over 1000 competitors each year.
The final keelboat regatta of the year is the MHYC Women's Regatta, being held on Saturday April 27. This year's event was a great success, with entries from 6 clubs and a combination of sprint and harbour passage races on offer.
Charity & Corporate Regatta Program
Five Fridays during the warmer months have been set aside for Charity & Corporate Fundraising Regattas, with many returning year after year with over $1 million raised most years to support a number of worthy causes. The Giant Steps Autism Regatta is in October, ASX Thomson Reuters Regatta in November, SAP Redkite and the RFI Spurious Challenge in February and the massive Property Industry Foundation Regatta in March.
Safety the Priority
MHYC has safety as its first priority in the conduct of its sailing program. All boats are required to have completed Safety Audits and races are conducted by accredited and experienced Race Officers operating under the club's Marine Operations Policies. A range of training programs and information sessions, including first aid, radio, powerboat handling and man overboard, have been offered by the club during the cooler months, enabling members and volunteers to prepare for the season ahead.
The annual MHYC Skippers Briefing will be held at the club on September 20 to remind skippers of their obligations to keep a safe distance from commercial shipping and ferries in Sydney Harbour, to outline the sailing program for the year and note changes in the race documents.
New Crew and Volunteers Welcomed
A Crew Meet & Greet will be held on the evening of September 27 and this is an ideal opportunity for new sailors to meet owners and skippers looking for new crew. There are a range of opportunities, from small boats with a casual approach to serious racing yachts looking to build their numbers.
MHYC relies on a large team of volunteers with a variety of skills to help deliver its busy keelboat and centreboard racing programs each year. The club welcomes anyone interested in joining our great team of volunteers working afloat and ashore. Contact Catherine Rofe at the club if you are interested in crewing or volunteering.
A Social Place
MHYC offers a relaxed social atmosphere for sailors and non-sailors of all ages. There are regular sausage sizzles after Wednesday racing and the SandBar Café and Harbour View balcony are great places to take in the life of the club on the beach while enjoying a great meal, a snack, a coffee, beer or a wine.
The Best Location
Middle Harbour Yacht Club enjoys a wonderful location at The Spit, Mosman, has a sandy beach nestled within its marina and is close to the protected waters of Lower Middle Harbour without the busy commercial boating traffic of the main harbour.
More Information
For further information, contact:
MHYC Sailing Manager David Staley on 02 8969 3102 This email address is being protected from spambots. You need JavaScript enabled to view it.
MHYC Sailing Administrator Catherine Rofe on 02 8969 3103 This email address is being protected from spambots. You need JavaScript enabled to view it.
Or visit www.mhyc.com.au
Middle Harbour Yacht Club is gearing up for the 41st edition of the Sydney Short Ocean Racing Championship (SSORC).
The first major keelboat regatta for the season, the Sydney Short Ocean Racing Championship will be held over the weekend of November 24 & 25 in conjunction with the Super 12 Spring Regatta and Seven Islands Race inshore. A strong field of TP52 and IRC boats are expected to make this year's offshore program very exciting.
The Notice of Race has been published and online entry is now open via the event website.
Kicking off with the SSORC in November, an exciting new TP52 series will also include MHYC's Sydney Harbour Regatta as round two, with the final round in Newcastle in March.
The TP52 owners group has appointed Terry Wetton to manage the class locally, including the new series of three regattas and a transparent rating system to deliver competitive racing for boats of varying ages.
"TP52s are a premier grand prix racing class worldwide, with thirteen boats currently being actively campaigned in Australia. The new series brings the best of the best together for some highly competitive racing on both short windward-leeward courses and coastal passages," said Terry.
"We are especially looking forward to the passage race on the Saturday of SSORC. With eight to ten TP52s jostling for a good start in the harbour should make this a great spectacle," he said.
Eight TP52 owners have confirmed for the SSORC, including Matt Allen and Ichi Ban, Marcus Blackmore with Hooligan, Sam Haynes' Celestial and Nick Martin's Frantic. Gordon Ketelbey is hoping his new boat Zen (ex Scorcher) will be ready in time for racing in November.
The IRC divisions are also expected to provide some close competition for the Saturday passage race and the three windward-leeward races scheduled on the Sunday.
Paul Clitheroe's Balance claimed the Division 1 IRC prize in 2017, but will be racing in the TP52 fleet this year. The DK46 Khaleesi (Andrew & Pauline Dally) and Steven Proud's Kernan 44 Swish will have aspirations for the trophy this year. Peter Byford & David Hudson, with their Sydney 38 Conspiracy, will be looking at turning the tables on last year's winner Stormaway (Jack Stening) in IRC Division 2.
For more information about the Sydney Short Ocean Racing Championship, visit the event website www.ssorc.mhyc.com.au or email Middle Harbour Yacht Club This email address is being protected from spambots. You need JavaScript enabled to view it..
Read more: Entry Open for Sydney Short Ocean Racing Championship
Today's final race of the Yacht Sales Australia Wednesday Non Spinnaker Pursuit Series 4 put the full stop on Middle Harbour Yacht Club's 2017-2018 Season with the Opening Day for the 2018-2019 program just three days away on September 1.
It was a moderate and cool southerly and sunny skies that greeted the 18 boats in today's race.
In Division 1 it was Toy Box 2 (Ian Box) first home from Lightspeed & Swish. Lumine Lunae (Raoul De Ferranti) took the honours in Division 2 ahead of Pearl 2 and Sirius.
In the series scores after 13 races, Swish (Steven Proud) won Division 1 with Austmark 2nd and TSA Management 3rd. Division 2 was won by Jim Curtis and the crew of Another Dilemma ahead of Lumine Lunae and Stormaway.
For the latest results - click here
Action Photos by Marg Fraser-Martin
Read more: Finale of Wednesday Pursuit Series caps off 2017-2018 Season
The 2018 Waitangi Cup Interstate Challenge for the Adams 10 class will be sailed at Middle Harbour Yacht Club (MHYC) over the weekend of October 20 & 21, 2018.
A Teams Racing event governed by RRS Appendix D, the schedule of eight windward-leeward races will be umpired. Up to 4 boats will be provided for each team, with a draw will be conducted for the allocation of boats.
Race documents and further information are available on the event webpage - click here
Congratulations to all MHYC Sailors who participated at Hamilton Island Race Week which concluded Saurday August 25 with a short "around the islands" race and prizegiving.
Well done to the MHYC boats that made the journey north to compete in this spectacular competition. A great effort!
Many thanks to the Fabulous Race Management Team which includes our own Grant breeze, who is a regular volunteer on Leah Tash for the Offshore races.
Kayimai (Rob Aldis) is 2nd in EHC Division 3 with XC3SS (Peter Woodhead) 3rd and Llama II (Jon Linton) 10th.
Flying Fish Let Loose (Andy Fairclough) is 12th in EHC Division 4
Arawai (David Day) is 22nd in EHC Division 5
To view the latest results - click here
To view the regatta website - click here
Andrea Francolini Photo
The Annual Skipper's Briefing will be held on Thursday evening next week September 20.
It is mandatory for a representative from each boat to attend.
This important session will include a briefing from NSW Roads & Maritime Services, on-water emergency procedures, updates to the Australian Sailing Special Regulations and the 2018-2019 racing program. It is a must-attend event for the skippers (or a representative) of all MHYC yachts.
The briefing will be held in the Harbour View Room at 7pm. Come along earlier to enjoy dinner beforehand.
Please email This email address is being protected from spambots. You need JavaScript enabled to view it. or phone the Sailing Office (9969 1244 Tues-Sat) to confirm your intention to attend the Skippers Briefing or if you have any questions.
Skippers & Crew Meet and Greet
Looking for crew for the new season? Looking for a crew position? MHYC has arranged a Meet and Greet evening for sailors looking for a crew position on a MHYC Yacht.
The Meet & Greet will be held in the Harbour View Room on Thursday 27th September at 7pm.
Skippers seeking crew for the season will be present so potential crew can meet the skippers and ask further questions. Skippers looking for crew will address the meeting outlining the program for their yacht this season and give an indication of the type of crew they are seeking. The crew can then ask questions of the skipper presenting to make sure they understand what is being sought. After the presentations, the skippers and crew can meet one on one over a drink in the bar.
Please email This email address is being protected from spambots. You need JavaScript enabled to view it. or phone the Sailing Office (9969 1244 Tues-Sat) to advise your intention to attend the Meet & Greet session or if you have any questions.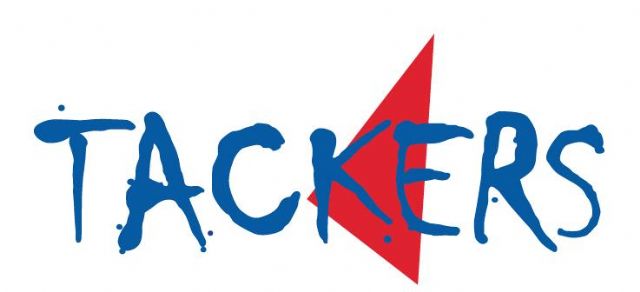 Fun sailing with new friends, adventuring around the Harbour and learning all the aspects of sailing - what a great way for young sailors to spend the school holidays!
Middle Harbour Yacht Club is running Tackers and Discover Sailing Camps during both weeks of the October School Holidays, providing safe, supervised holiday fun on the water for ages 7 – 18.
Camps will run from 9.00am – 3.30pm each day from Tuesday 2nd – Friday 5th October (Week 1), then from Monday 8th – Thursday 11th October (Week 2).
To download the information flyer - click here
For additional information - email This email address is being protected from spambots. You need JavaScript enabled to view it. or call 02 8969 3116
The MHYC Discover Sailing Centre is proudly supported by....

Read more: Fun Tackers and Discover Sailing Camps in October School Holidays
Magnetic Island Race week wrapped up today after a 6 race series. MHYC's Calypso Magic had a successful regatta with two 2nd and 3rd places to finish the series on top of the ladder with 20.5 points in Division 4.
Second place went to Ponzo and 3rd Hellrazer both on 25 points. Th ehighly competitive division consisted of mainly larger boats such a Farr 40, a Beneteau First 40 and Archambauld 40.
Congratulations to Graham Turner and his gun crew which included Rob Reynolds (Skipper), Julian Bethwaite (tactician) and Jack Gaggin (foredeck) plus Helen Buckland, Michael Jackson and Mark Riley. We will look forward to seeing them back at the club.
For full results click here
Read more: Calypso Magic wins Division 4 at Magnetic Island Race Week
Wednesday 22nd August was the penultimate race in the Yacht Sales Australia Non-Spinnaker Series 4 and sailed in a cool, fresh southerly.
Tony Levett's TSA Management claimed the Division 1 win from Grace O'Malley and Austmark, while Charles Caskey and the crew of Perception were the first home in Division 2 ahead of Mortgage Choice Rumba and Twocan.
With the final pointscore opportunity in the series scheduled for next Wednesday, Stephen Proud's Swish and Jim Vaughan's Another Dilemma have commanding leads in their respective divisions, but there is a queue of boats lining up for the minor placings.
To view the latest results - click here
Marg Fraser-Martin was at Point Piper for this week's race and captured these images...
Read more: Yacht Sales Australia Wednesday Non-Spinnaker Series drawing to a close