Congratulations to Tom and Allan Quick and the crew of Outlaw for winning the 2019 Farr 40 NSW Championships.
Eight races were conducted by Middle Harbour Yacht Club over the weekend with light conditions on Saturday and moderate breezes on Sunday.
MHYC's Jeff Carter sailed Edake into second place, one point clear of Double Black (Rob Pitts). The other MHYC boats, Exile (Rob Reynolds) and Zen (Gordon Ketelbey) finished 4th and 5th.
Latest Results – click here
Event Page – click here
Day Two Photos by David Staley
Day One Photos by Marg Fraser-Martin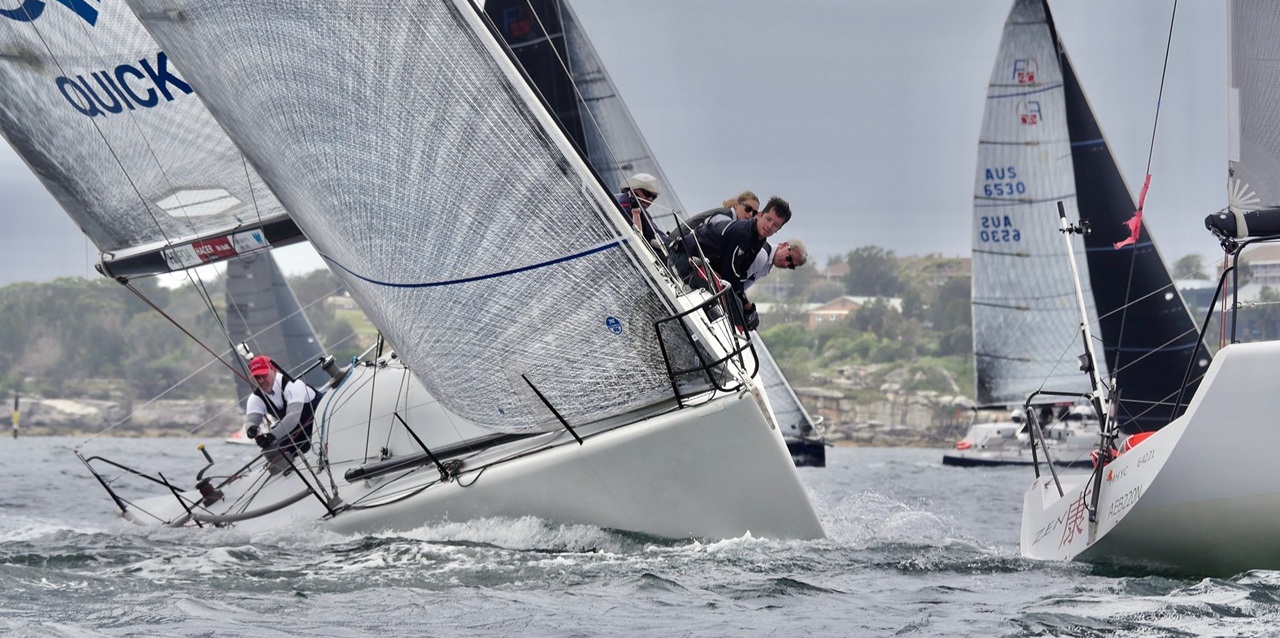 After five competitive regattas held in Newcastle, Pittwater and Sydney, the strong Farr 40 Australian Fleet are ready to make it count at the NSW State Title hosted by Middle Harbour Yacht Club over two days of racing offshore and inside Sydney Harbour on 2 & 3 February 2019.
With past reigning champions like Guido Belgiorno-Nettis and Martin Hill retired from the Class, the winning title has never been more highly sought after and the eight boat fleet are ready for the big hit out.
Tom and Alan Quick's Outlaw have led the season with four from five wins closely followed by Jeff Carter's Team Edake and MHYC local Exile. Two teams from Victoria, Double Black and Nutcracker are also in the mix along with Sam Hill's RSYS entry Forty and Newcastle's Good Form owned by Midcoast Boatyard Owner, Joe de Kock.
Australian Class President Gordon Keteleby has been busy with his other Zen (TP52) in the Sydney to Hobart and now that is behind him he is more determined than ever to finish the season on a high. "It's been a busy few months of sailing for me with the Farr 40 Worlds in Chicago and then the Sydney to Hobart and now I am fully focussed on the Farr 40 end of season programme. The Class is very strong with a bunch of super competitive young blokes and I'm hoping to give them a run for their money".
The Zen Skipper continued, "We are very fortunate to have some successful and generous businessmen in our Class and I would like to thank Rob Pitts (Hacer Group) and Rob Reynolds for sponsoring this year's State Title and National Championship (the John Calvert-Jones Trophy)".
The Class' legendary PRO Phil Yeomans is unable to run the races for the last regatta at MHYC for the season and Steve Tucker is stepping in and will be calling the shots this weekend for up to eight races; four offshore and four inside Sydney Harbour.
List of entries:
Double Black - Rob Pitts, Sandringham Yacht Club and MHYC
Edake - Jeff Carter, MHYC
Exile - Rob Reynolds, MHYC
Forty - Sam Hill, RSYS
Good Form – Joe de Kock, NCYC
Nutcracker – Rob Davis & Andy Baker, SYC
Outlaw – Alan & Tom Quick, Cruising Yacht Club of Australia
Zen - Gordon Ketelbey, MHYC
Results will be posted after each race at http://www.farr40.asn.au/results/
To view the MHYC Event Page - click here
Read more: Farr 40 Australian fleet head into battle for NSW State Title crown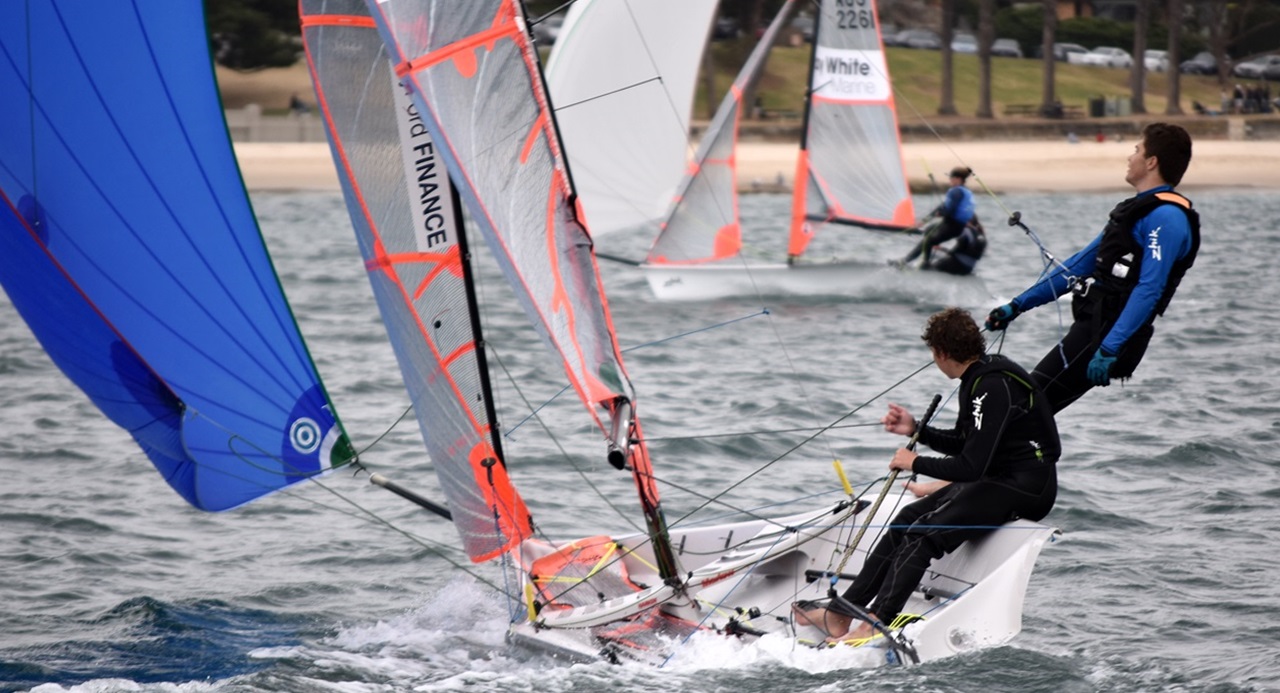 Young MHYC members are part of eight crews competing in the Australian 9er Championships at Royal Yacht Club of Tasmania in Hobart.
Racing in the 49er FX is Simon Murnaghan with John Cooley from WSC. In the 29ers, the MHYC competitors are Lachlan Brewer & Flynn Twomey, John-Mark Paul sailing with Steven Case from RGYC, Hugo Taranto & Hugo Darin, Kate Richardson sailing with Grace Powers from RPAYC, Zoe & Jesse Dransfield, Archie Cropley & Max Paul along with Max Giffney & Madeleine McLeay.
Racing commenced today, so we are wishing all the teams a good competition and the best of luck!
To keep up with the latest results, go to https://www.ryct.org.au/sailing/aust-9er-championship-2019/
The class championships at RYCT will be followed by the Australian Youth Championships from 10-14 January. For more information, visit https://www.sailingyouth.org.au/competitor-information.
It was a perfect evening for the continuation of the Melges 20 Open Twilight Sprint Series on Tuesday, January 22.
Three Melges were joined by a visiting Viper for the start of the first race in a moderate north-easterly of 15-17 knots to held for the evening's racing.
Louis Blateau sailing Onya was first home in race one with Brett Lawson and the crew of 194 winning the final two races to hold a handy lead in the series after nine races.
To see the latest results - click here
Congratulations to Zoe Taylor and the crew of Grace O'Malley for winning IRC Division 3 in the 2018 Rolex Sydney to Hobart Yacht Race. An outstanding result!
It was a great showing in Div 3 by MHYC members with 4 boats in the top ten – Sail Exchange (Carl Craaford) 3rd, Kayimai (Rob Aldis) 6th and TSA Management (Tony Levett) 10th.
Safe travels home everyone!
www.rolexsydneyhobart.com
Today's Chaos Cup and Bedlam Point Cup were sailed in a fresh southerly making for a quick trip to Abbotsford and back.
This popular annual club race was also race two in the Jeanneau Cup Series, attracting a strong fleet of 16 Jeanneau yachts. Christopher Stannard's Worlds Apart claimed the Jeanneau Division 4 win from Galan and Pinta Bay.
Winner of the Chaos Cup and Division 1 was Toy Box 2 (Ian Box), with Pindamara (Mark McLean) claiming the Bedlam Point Cup for the Non-Spinnaker Division. Division 2 was led home by Innamincka (John Crawford).
To view the results - click here
Congratulations to the Oatley family, Mark Richards, Iain Murray and the crew of Wild Oats XI for their 9th Line Honours win.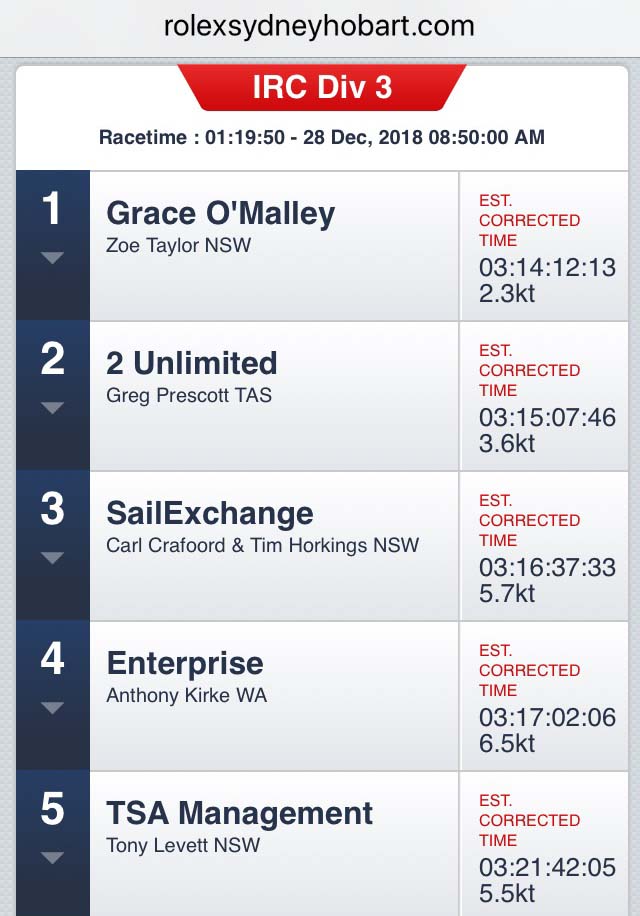 IRC Div 3 is also turning into a cracker of a race with MHYC members boats Grace O'Malley (Zoe Taylor), Sail Exchange (Carl Craaford), TSA Management (Tony Levett) and Kayimai (Rob Aldis) all in with a chance as they battle the difficult conditions down the east coast off Tasmania. Forecast placings are changing by the minute.
Unfortunately Gordon Ketelbey's TP52 Zen and the Flying Fish entry Calypso have retired with gear breakage. Flying Fish Arctos is still in the mix in the PHS division.
Best of luck to all the MHYC sailors for the remainder of the race and a safe journey home.
http://www.rolexsydneyhobart.com/standings/
By High Profile Media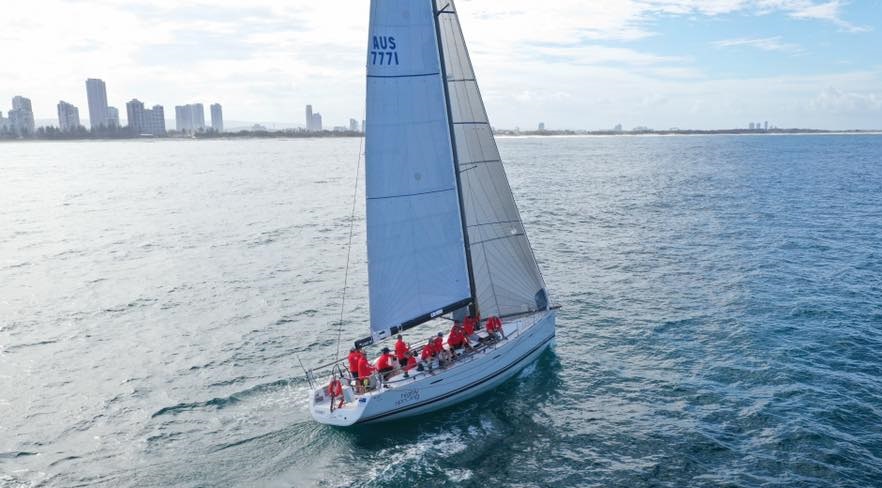 New entrant to yacht racing, Mark Spring, has sprung into action in his first major ocean race by taking overall wins in all categories (IRC, ORCI, PHS) in the Club Marine Pittwater to Paradise racing, finishing on the Gold Coast and hosted by RPAYC in early January.
Whilst Mark is not new to sailing, having owned the Jeanneau 49 'The Dish', he has only recently begun ocean racing – and the Middle Harbour Yacht Club (MHYC) member won on his first go with his aptly named Beneteau 45, 'Highly Sprung', which was previously owned by Paul Clitheroe and raced as Balance.
Following a stint in Asia, Highly Sprung has been brought up to race trim by Spring, with the assistance of long time MHYC member and AW Marine's Andrew Pearson. The pair identified the boat as one that would suit them in their start on the racing circuit, "So we bought it," Spring said. "And while we're learning the ropes, it's not a bad start."
"While upwind the whole way, the race was somewhat of a baptism for us," Spring said of the conditions with winds ranging from 4-30 knots.
"She went well and lived up to expectations as a proven upwind boat."
Highly Sprung finished six hours ahead of second placegetter, the well performed RPAYC Farr 45, Pretty Woman (P.W. Syndicate), with XS Moment (BNMH (Ray Hudson) a further two hours back in third.
Spring and four of his regular crew; Craig Bannister, Kevin Sullivan, Brad Gowenlock as well as MHYC member Scott Butler, were joined by seasoned racers Andrew Pearson, Phil West, Lloyd Harrison, Matt Lumsdaine, Dave Elliott, Neil Newton and navigator, Bruce Kelly.
"The guys have been great and assisted us greatly. We've learned what the boat can do and how to do it," Spring acknowledged.
While crew member Andrew Pearson commented: "We need new owners like Mark in yacht racing. He and the guys are eager to learn and a fun bunch with the right attitude.
"Mark is a great owner/skipper, and whilst new at racing, understands the priorities of safety, fun and competition. We saw this as a great learning exercise for his crew and I was lucky to sail with some old mates who are fantastic sailors.
"We simply sailed a smart race, out of the current and in breeze. Overall, we sailed the least number of miles of the fleet. Being in the surf line was paramount, but can be nerve-racking at times.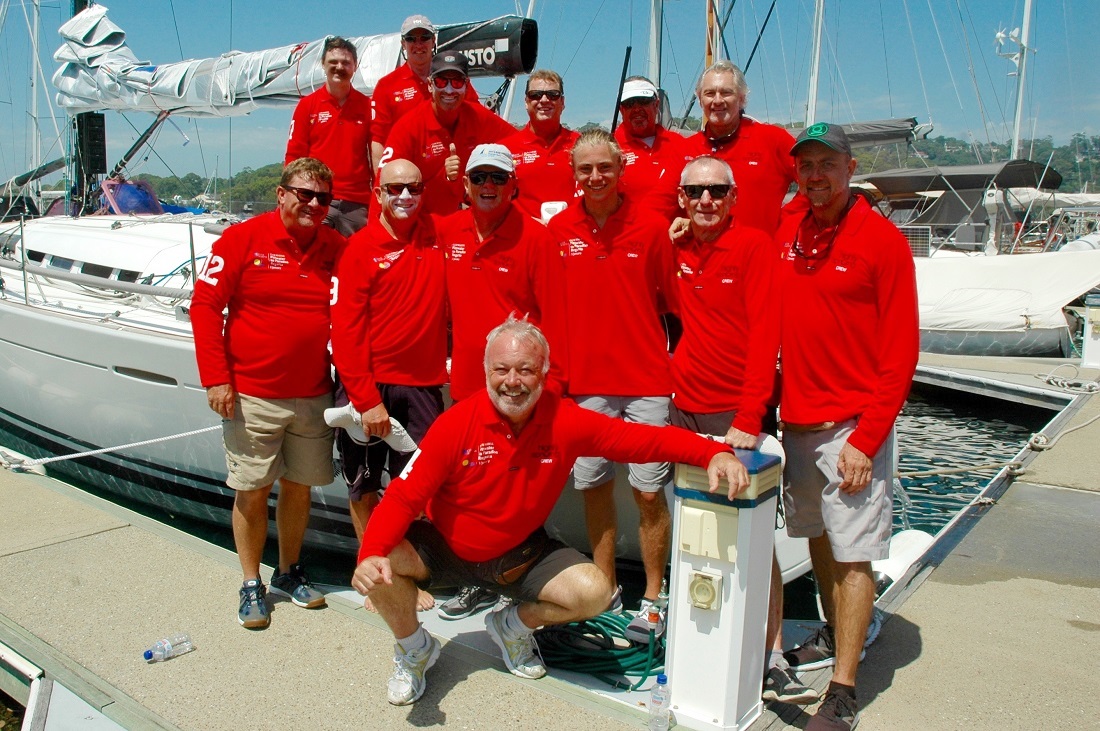 "It wasn't an easy race and it was quite a long one. Winds got up to 30 knots on the nose, and after Seal Rocks, there was nothing but rock-hopping. There were quite a few retirements," Pearson ended.
Spring and Pearson said they were also pleased to be able to take young MHYC member and Frank Likely trust recipient, Leo McAllister, on his first ocean race.
Read more: Clean sweep for Mark Spring in Pittwater to Paradise
Wishing a safe and fast passage south to all the MHYC boats competing in this year's Rolex Sydney Hobart Yacht Race.

Kayimai (Azurre 46) Rob Aldis
TSA Management (Sydney 38) Tony Levett
Grace O'Malley (Cookson 12) Zoe Taylor
Flying Fish Arctos (McIntyre 55) George Martin
Calypso (Moody 54DS) Ivan Signorelli
MHYC Race Management will again be officiating when the race gets underway on December 26 with Hugh S George and Leah Tash providing the second start line.
RSHYR Website - www.rolexsydneyhobart.com
RSHYR Yacht Tracker - www.rolexsydneyhobart.com/tracker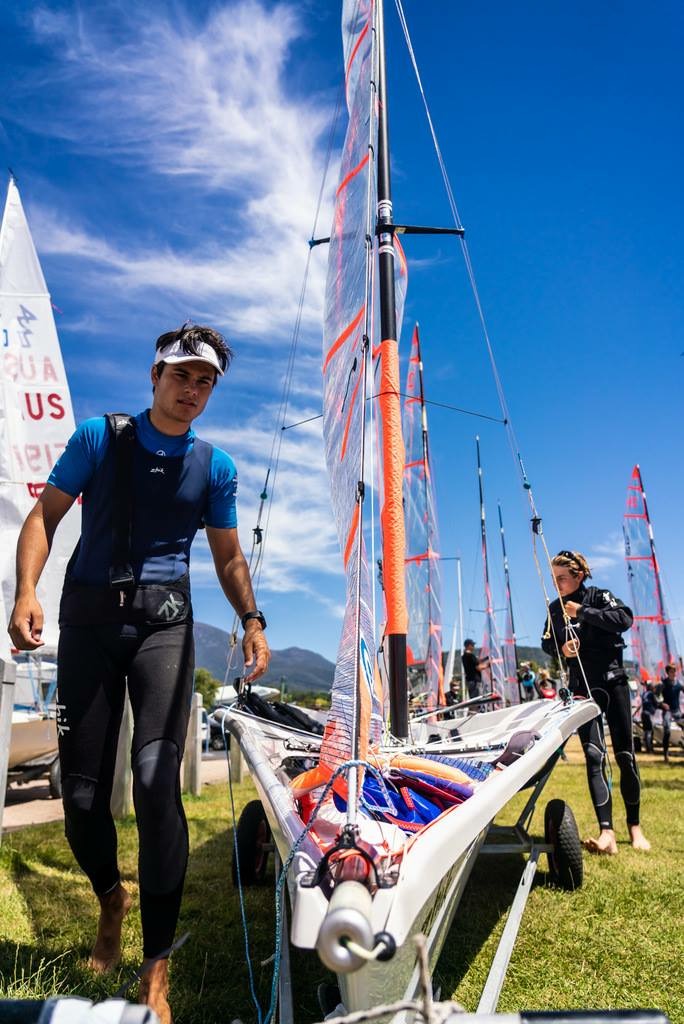 Archie Cropley & Max Paul from Middle Harbour Sailing Club have won their division of the Australian Youth Championships in Hobart, with their three bullets on the penultimate day putting them in an unbeatable position.
A national title has been a long-held dream for Paul, who said "It was a pretty good day today, pretty surreal that we wrapped it up with a day to go. I've been working a long, long time for this, as this is my fifth youth nationals."
The team are coached by five-time Australian Olympic head coach and Australian sailing legend Mike Fletcher and have been the form team of the season after also winning the 29er Class Nationals last week.
The win qualifies Cropley & Paul for the Australian Youth Team that will compete in the Youth Sailing World Championship which will be held in Gdynia, Poland from 13 to 20 July.
Fellow MHYC members Lachie Brewer & Flynn Twomey finished second in the 29ers at the Youth Champs after their third in the Class Nationals. Grace Powers & Kate Richardson finished third in the youth 29er Girls in Hobart. Other MHYC sailors also performed will in the 32 boat Youth Championships fleet, with Hugo Taranto & Hugo Darin, Max Giffney & Madeleine McLeay and John-Mark Paul sailing with Steven Case (RGYC) placing 16th, 18th & 19th respectively.
Youth Nationals Results - click here
Australian Sailing News Article - click here
Video Cropley & Paul Interview - click here
Day Three Racing Video - click here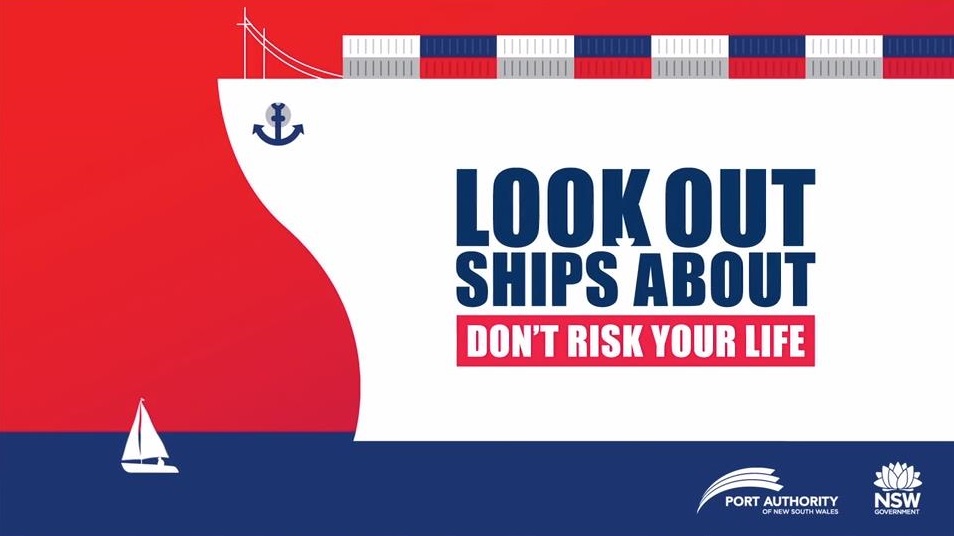 A new safety campaign aimed at educating recreational boaters about the importance of keeping safe in Sydney's Harbour has recently been launched by Port Authority of NSW, in consultation with Roads and Maritime Services -portauthoritynsw.com.au/lookout.
Sydney Harbour and Port Botany are important working ports, with an average of 12 ships manoeuvring in or out each day. As the number of recreational boaters increases every year, it is becoming more and more important to take further measures to ensure the safety of everyone on the harbour.
We all play a part in keeping ourselves safe on the water and Look out, ships about highlights these important steps to stay safe. The campaign is a timely reminder that cruise and cargo ships do not always have a clear line of sight of recreational boats and due to their size, they cannot always manoeuvre quickly to avoid collision with smaller boats.
It also reminds boaters to check vessel movements on the Port Authority website and listen to the safely broadcasts on VHF Channel 13 for Sydney Harbour and VHF Channel 12 for Port Botany.
See the short promotional video (2 minutes) - https://vimeo.com/302001372