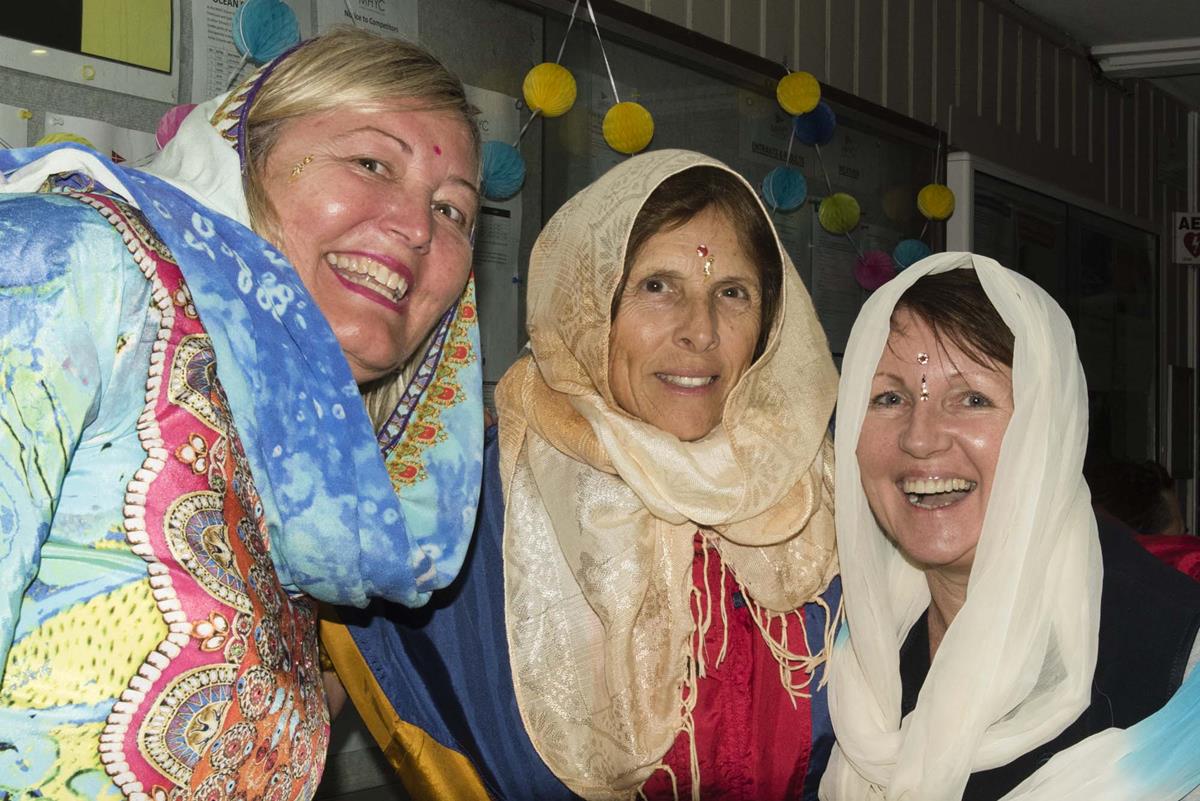 It was a fun filled finale to the 2018-2019 season of Twilight Sailing at MHYC last week.
Following a fine final race sailed in a 10 knot southerly, members and friends enjoyed the Bollywood theme after-party with great music and entertainment. A short tropical downpour added even more interest to the evening.
Congratulations to the Post-Christmas Series winners:
Div 1 FARR 'N AWAY - Graeme Lee
Div 2 RENAISSANCE - Mike Lowry
Div 3 PEACH TEATS-VELOCITY - M Jones & P Walker
Div 4 SINGLE MALT - Peter Gilliland
Twilight Overall Series winners were:
Div 1 KAYIMAI - Rob Aldis
Div 2 SIRIUS - Garth Riley
Div 3 FREEDOM - Stephen Smith
Div 4 SINGLE MALT - Peter Gilliland
Thanks to Marg Fraser-Martin for all the great photos afloat and ashore..........
Youth Sailing Presentations were held this Sunday, April 7, to mark the conclusion of the Term 1 Tackers and Discover Sailing Courses and also to celebrate the achievements of the MHYC's young sailors who are competing at a club, State, National and International level.
Congratulations to all the Tackers and Discover Sailing Course participants who received certificates after a successful 8 week program. Presentations were made by Past Rear Commodore Youth, John Sturrock.
Congratulations also to the winners and placegetters in the 24 race Centreboard Club Championship Series. Following the final three races of the season, presentations were made by past Vice Commodore Youth Sailing, Alister Copley and Chair of the Frank Likely Trust and Past Commodore, Julie Hodder.
Final placings were…
Club Championship - International Optimist
1st Place - Will Wilkinson
2nd Place - Miles Green
3rd Place - Lucas Gillespie
Club Championship - International Cadet
1st Place - Sienna Wessels
2nd Place - Allisandra Braden
3rd Place - Ben Harrington
A number of Special Awards were presented to young MHYC sailors who excelled throughout the season…
Marion Packer Trophy – Awarded for the most improvement since completing a MHYC Junior Sailing Course - Angus Griffin
Doris Burke (Alcyone) Junior Trophy – Awarded to the crew that rates the highest in consistency, improvement, enthusiasm and sportsmanship - Will Wilkinson
Seamanship Award – Awarded for showing outstanding sailing savvy - Miles Green
Presidents Trophy – Awarded for the best performance in a National Championship - Archie Cropley & Max Paul
John Merricks Trophy – Awarded for the best performance in a World or International Championships - Archie Cropley & Max Paul
Well done all!!
For the latest Centreboard Results - click here
Middle Harbour Yacht Club is looking for a new Head Instructor to join the Discover Sailing team.
If you are outgoing, motivated and have a passion for teaching the next generation of sailors then apply today.
Job Description and application details HERE

The Sailability NSW President's Cup was held today at Middle Harbour Yacht Club. Sailability Middle Harbour welcomed visiting sailors from Manly, Cronulla, Dobroyd and Gosford.
Three races were sailed in Hansa 303s with one and two person crews. There was a freshening north easterly breeze under sunny skies on a pleasantly warm day - perfect conditions.
Nathaniel Quan & Marg Sanderson claimed the win for race 1, while Jackson Carter & Erek Duyst took out races 2 & 3. Jackson Carter & Erek Duyst claimed the Sailability NSW President's Cup for the series win on a countback from Denis Critchley.
Congratulations to all the sailors who competed and a big thankyou to the volunteers from Sailability Middle Harbour and Manly Sailability for making the day such a success.
To view the results – click here
To view the event page – click here
A moderate south easterly was not in the forecast, but was a welcome breeze for the penultimate racing day in the MHYC Centreboard Club Championship Series for the 2018-2019 season.
Six Optimists and a sole Cadet took to the course in Hunters Bay, Balmoral with three short races completed.
Wil Wilkinson, sailing Rocky, again made a clean sweep of the results today. On 15 points in the series score, he is a massive 19 points clear of his nearest rival. The minor placings in the Optimist Division were fought out between Lucas Gillespie (Squirt) and Miles Green (Terminator), with newcomers to the racecourse Zara Marks (Dark Horse) and Sebastian Wegner also getting to the podium in the second race today.
The final three races in the MHYC 2018-2019 Centreboard Club Championship Series are to be held on Sunday April 7, commencing at 1pm. The Centreboard Winter Series will commence on May 19.
To see the latest results – click here
Saturday 6 April was the final day of MHYC's Inshore Sprints for the Summer with a 10 knot north easterly building slightly as the sunny afternoon progressed.
Race Officer Steve Tucker set a one mile course from Middle Head to Spring Cove and the breeze axis held for the two scheduled races.
Winners in the Open Division Race 7 today were MRX (Geoff Pearson) on IRC and Wailea (Neil Padden) on PHS. In the final race, Stormaway (Jack Stening & Colin Gunn) claimed both the IRC and PHS win. In Division 1, Galan (Mike Gallagher) took the PHS prize in both races today.
Dania (Peter Charteris) won PHS in both Division 2 races while Innamincka (John Crawford) claimed the J-24 One Design result for race 7 and Vortex (Chris & Graeme Lee) took the final race on OD.
In the Adams 10 Division, Powderhulk (Patrick Delaney) won race 7 on One Design while Another Dilemma (Jim Vaughan) claimed the PHS win. In the final race of the day, it was Kicknchase (Rob Clarke & Anthony Poiner) who took the double win on PHS and OD.
After the eight races in the Sprint Series, divisional winners were…
Open IRC - MRX (Geoff Pearson)
Open PHS - Wailea (Neil Padden)
Division 1 PHS – Forty Two (John McGrory & Mike Coleman)
Division 2 PHS - Vortex (Chris & Graeme Lee)
J24 One Design - Vortex (Chris & Graeme Lee)
Adams 10 One Design - Kicknchase (Rob Clarke & Anthony Poiner)
Adams 10 PHS – No Friends (Geoff Charters)
To view the latest results - click here
Photos by David Staley...
To all MHYC members, boat owners, skippers, crew organisers, crew members and people who want to sail.....Yes, that means you!
You are invited to a Sailing Forum on Wednesday 3 April from 7-9pm.
The purpose of the forum will be to discuss sailing at Middle Harbour and to hear directly from you, the members, what you are looking for by way of a sailing program over the next 18 months.
Topics to be covered include:
Winter Series
Feature events
Charity Regattas
Spring Series
Summer Series
Wednesday Series
Thursday Twilight Series
Cruising
Offshore Racing
Sydney Harbour Regatta & SSORC
Things preventing you from participating
Things encouraging you to participate
What do you need help with?
The objective of the Forum is to get increased on water participation from all boats and sailors at the club.
This is your opportunity to speak directly to the rest of the sailing community and share ideas about our common passion.
Come early, have a drink and a meal in the Harbour View ($10 burgers from 5.30-6.30pm) and then share your ideas. Please give an early indication to the club that you will be eating, so that the F&B crew are warned and can provide their usual excellent service.
To advise you are attending and for any enquiries about the Forum, email This email address is being protected from spambots. You need JavaScript enabled to view it. or call 8969 3103.
I look forward to seeing you there!
Geoffrey Charters - Vice Commodore Racing
After the postponement of the Helly Hansen Women's Challenge at Manly Yacht Club earlier in March due to
inclement weather, Sydney Harbour was bathed in sunlight as the fleet of 23 yachts competed in a solid
16-18 knot gusty sou' westerly breeze.
Congratulations to all the MHYC boats and sailors who competed in this popular womens event.
Middle Harbour boats performed well with Michelle Belgiorno winning 1st place in division 2 All Female category on
her Melges 20 Morkuska. In Female Helm Division1, Lyn Humphries won 2nd place with Liz Charles 3rd on Kayamai.
For full results click here
To view video of the action click here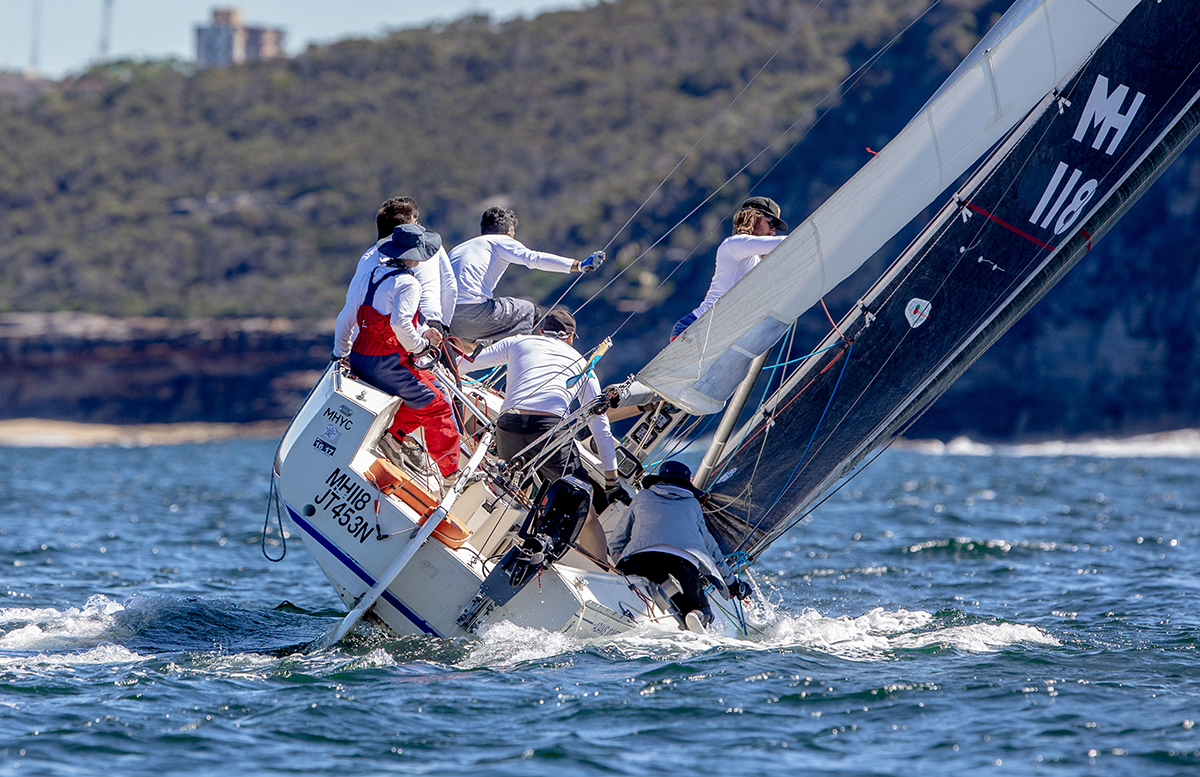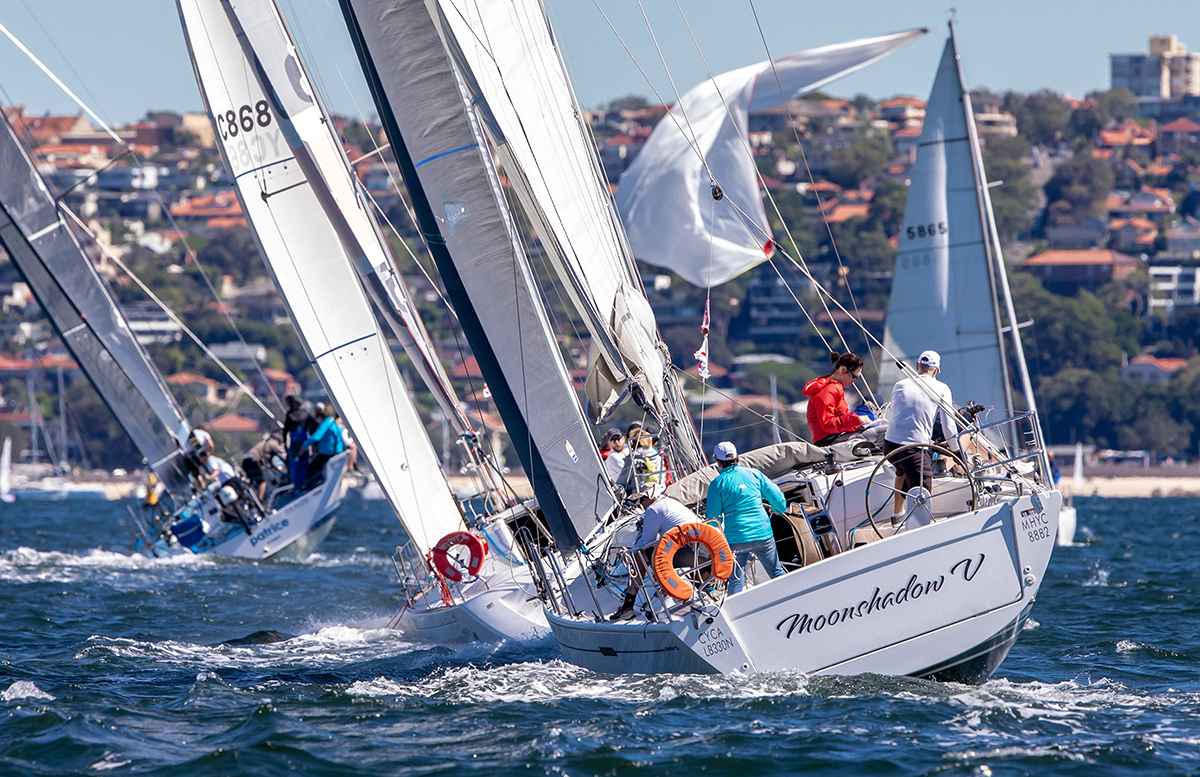 Read more: MHYC Boats excel at the MYC Helly Hansen Women's Challenge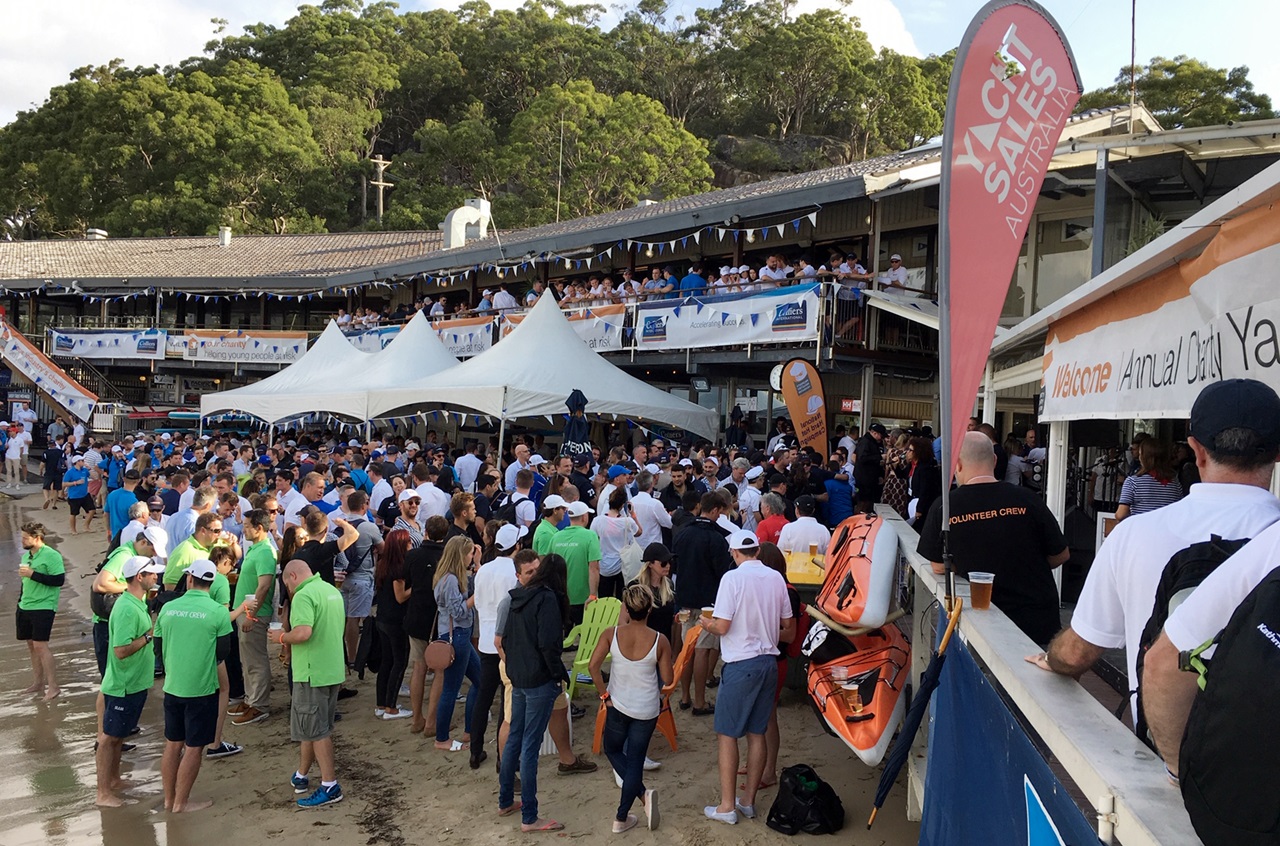 The sailing conditiions were lively for the 2019 Property Industry Foundation Charity Regatta at Middle Harbour Yacht Club on Friday.
From TP52 racing machines to 30 foot cruising boats, the 63 three entries across 7 divisions provided an exciting race around the harbour for a wide range of industry organisations. Almost 1400 guests enjoyed the food, beverages and entertainment at the Club after racing and over $50,000 was raised to support at-risk and homeless young people.
Trophies were presented and winners congratulated after racing with a casual prize-giving ceremony on the beach.
Line Honours Winner - Maserati - KPMG
Division 1 Winner - Sydney - AVID Property Group
Division 2 Winner - Vamp - Tactical Group
Division 3 Winner - Playstation 4 - ShapeAustralia
Division 4 Winner - Leeward - Cadigal
Division 5 Winner - Copernicus - Building Performance
Division 6 Winner - Starstruck - Strata Plus
Results - Click Here
Congratulations to all participants and a huge thankyou for yacht owners providing their boats to support this worthy cause.
Action photos by Andrea Francolini (www.afrancolini.com)
Read more: Property Industry Foundation Charity Regatta 2019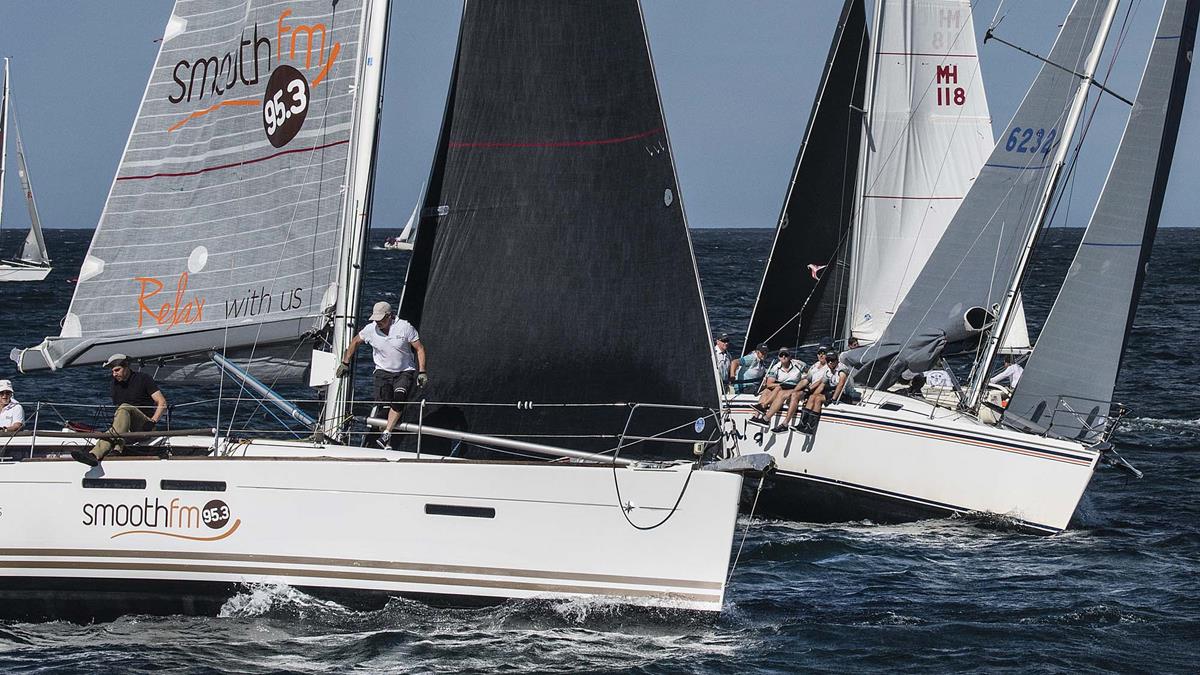 The second to last race of MHYC's Inshore Series was held on Saturday with a light to moderate breeze turning fresh to strong as the afternoon progressed.
Congratulations to the winners:
Open IRC - Stormaway (Jack Stening & Colin Gunn)
Open PHS - Wailea (Neil Padden)
Adams 10 One Design & PHS - Kicknchase (Rob Clarke & Anthony Poiner)
Division 1 - Galan (Mike Gallagher)
Division 2 - Dania (Peter Charteris)
J24 One Design - Vortex (Chris & Graeme Lee)
View the latest results - click here
Marg Fraser-Martin was on the water to capture all the action..........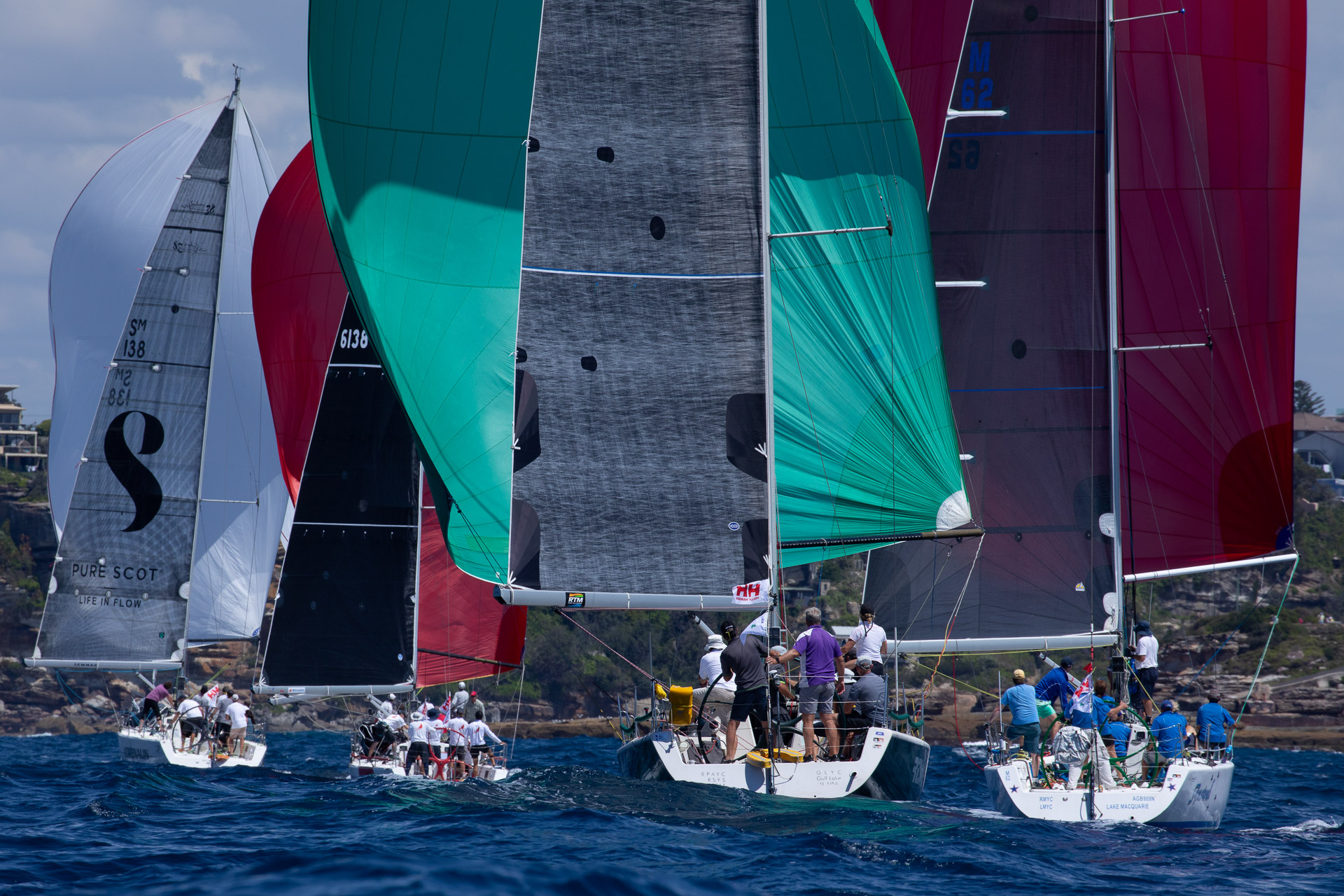 Alan and Tom Quick have added the Yoti Sydney 38 Australian Championship to their trophy cabinet at Middle Harbour Yacht Club's Sydney Harbour Regatta, which finished late this afternoon.
The Quicks (CYCA), who were crowned Farr 40 NSW champions in early February on their 'Outlaw', were in top form, winning six from nine races. They did not finish outside the top three on the windward/leeward courses in the Sound on Sydney Harbour over three days.
Father and son had previously owned and raced a Sydney 38 with success, but not for five years, so the crew had little time to get their heads around the class again.
On the opening day, Tom Quick skippered the chartered 'The Goat' with some unfamiliar crew, before adding more and more of their usual crew on Days 2 and 3.
The first day belonged to the 2018 NSW champions, Peter Byford and David Hudson (Conspiracy from RPAYC), who came out brimming with confidence, scoring two bullets and a third to Outlaw's pair of thirds and a win. Conspiracy's crew was in form and hoping to successfully defend their title, but it was not to be.
By Day 2, the well-named Outlaw had settled in and won all three races to take the Championship lead. Conspiracy fell into a bit of a slump, placing fifth in Races 4 and 5, before lifting to second place in Race 6, for second overall. Calibre's (Richard Williams/CYCA) consistency across the board had her in third overall.
On Day 3, with Outlaw's usual mainsail trimmer also back on board to relieve tactician David Chapman of that duty to fully concentrate on calling the shots, there was no stopping them – a second and two wins to claim the title. That Chapman had been able to perform both jobs so well is a credit to him.
Conspiracy, sitting pretty in second, was protested, but it was dismissed, much to her owners' relief. Calibre finished third, a win in Race 8 cementing their podium place.
Back at MHYC, Quick said: "An excellent result. I had a great team and it was a team effort and very enjoyable. The two final wins we scored, we had to pass Conspiracy on the downwind to get them. They sailed very well," admitted Quick, who will now have to get into Farr 40 mode again with the Nationals starting on Friday.
"The officials did an excellent job and the class has been well-run too. They went over and above for all of us."
David Hudson said of the Championship: "It was fantastic sailing, very close, which is the epitome of one-design racing. At the finish, there were literally seconds between the boats.
"Outlaws were superior sailors and deservedly won the Lou Abrahams Sydney 38 perpetual trophy. Tom knew Lou, so it was quite fitting," he said.
Conspiracy, he said, "had a better day today, making up for some mediocre races yesterday. We had good height and speed on the upwind legs and good mark roundings – no mistakes. We were pleased to pit ourselves against Outlaw and match them. We raced in 12-14 knots and the boats come into their own in those conditions."
The Corinthian trophy went to Challenge (Greg Croak) . "They sailed consistently and put a lot of effort into getting that trophy," Hudson remarked. "We are pleased with the newer people on the course. It was wonderful that they were out there.
"Finally, we pay credit to Middle Harbour Yacht Club for hosting the Yoti Sydney 38 Championship and the Sydney Harbour Regatta. Their organisation is top notch and they work hard to make it a success."
A first-rate 11-boat all-NSW fleet of professionals and amateurs took part in the 2019 Yoti NSW Sydney 38 Championship, sailed all three days in moderate north-east winds under sunny skies.
"There is a possibility of larger fleets at future events – the class is alive and thriving," Hudson noted.
Others who had their moments of glory with top-three results, included Greg Croak's Challenge from Royal Motor Yacht Club Toronto, Phil Tomkins' Adrenalin (CYCA) and class newcomer and MHYC member, Peter Sorensen (Advanced Philosophy). Sorro is a former champion skiff and yacht skipper, so is sure to make an impact at future Sydney 38 events.
In breaking news, Jervis Tilly's The Jackal, originally the winner of the J70 NSW Championship at the Sydney Harbour Regatta, was subsequently disqualified from Races 5 and 6 under Class rule 3.1c, relating to a crew change. It means Tilly drops to fourth place overall. Reg Lord's Juno moves up to first place to become the NSW champion.
Racing at the Sydney Harbour Regatta, enjoyed by over 160 boats in 20 classes/divisions would not be possible without the continued assistance of: the Cruising Yacht Club of Australia, Manly Yacht Club, RANSA, Royal Prince Alfred Yacht Club, Royal Sydney Yacht Squadron, Royal Prince Edward Yacht Club, Sydney Amateur Sailing Club and the Sydney Flying Squadron. Thanks go to all.
Thanks also go to the regatta's key sponsors Helly Hansen, Air New Zealand, Robert Oatley Wines and Abell Point Marina, along with supporting sponsors Mercure Resort Hunter Valley Gardens, Smooth FM, Club Marine, Vittoria Coffee and KeySun.
Full results can be found on the official website: www.shr.mhyc.com.au
By Di Pearson, MHYC media
Photo by Allan Coker
Read more: Outlaws win Sydney 38 Australian title at Sydney Harbour Regatta