The Commodore's Front Up! Cup gets the 2017-2018 sailing season underway this Saturday starting at 1230.
To download the Sailing Instructions - click here
To enter online - click here
To view entries & results - click here
MHYC is launching a new keelboat program for women.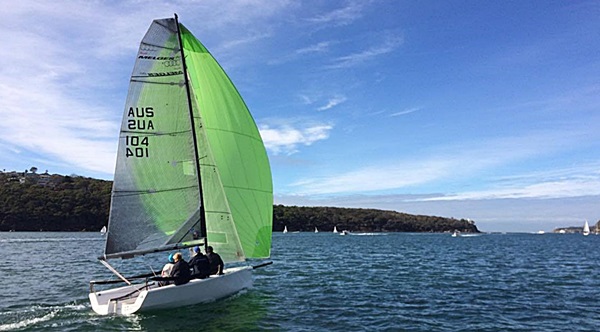 The program will incorporate a start crewing / start skippering course in September and October, followed by six coach-led training and racing sessions from November through March. These sessions will all be held on Sundays and use the Melges 20's at MHYC.
If you are interested or want to know more, please email Deborah Dalziel (This email address is being protected from spambots. You need JavaScript enabled to view it.) or Cathy Rofe (This email address is being protected from spambots. You need JavaScript enabled to view it.).
Women's Discover Sailing Keelboat Course - October course fully booked. For future course enquiries email This email address is being protected from spambots. You need JavaScript enabled to view it.
To register for the Women's Melges 20 Keelboat Program - click here
In order to help boost dinghy sailing activity at MHYC, hard stand and rack storage arrangements have recently been reviewed.
A new license agreement has been developed and the storage rates updated. Preferred storage locations will be allocated in favour of those boats which are most active.
All boats which have not lodged an application and arranged payment will need to be removed by the end of June.
To download the 2017-2018 storage application form - click here
For additional information about dinghy storage, contact the Sailing Office This email address is being protected from spambots. You need JavaScript enabled to view it.
MHYC Youth Members Lachie Brewer and Max Paul have finished in 6th place in the Gold Fleet at the 29er World Championships being held at Alamitos Bay Yacht Club in Long Beach, California. They were the only Australian team to finish in the Top 10.
Making the Top 20 were Archie Cropley (past member) & Simon Murnaghan (current MHYC Youth Member) finsihed 11th with Flynn Twomey (current MHYC Youth Member) & John Cooley (past member) in 16th. 129 boats were split into Gold, Silver and Bronze fleets for the championships that were sailed in variable conditions.
For the final results – click here
The 2017-2018 Sailing Season is approaching fast.
All yachts racing in MHYC events in the coming season are required to have successfully completed a safety audit for the category of races they are entering and the new Australian Sailing Special Regulations have come in to force as of July 1.
MHYC has a capable team of accredited auditors who have worked hard through our Get Checked weekend in June and are now making themselves available to conduct further audits. Please note that safety audits conducted outside of the Get Checked weekend attract service fees ($50 for Categories 1-2, $30 for Categories 3-4 and $20 for Categories 5-7).
To book an audit for your yacht, email This email address is being protected from spambots. You need JavaScript enabled to view it. or call 9969 1244 to advise the boat name, safety category and preferred day and time.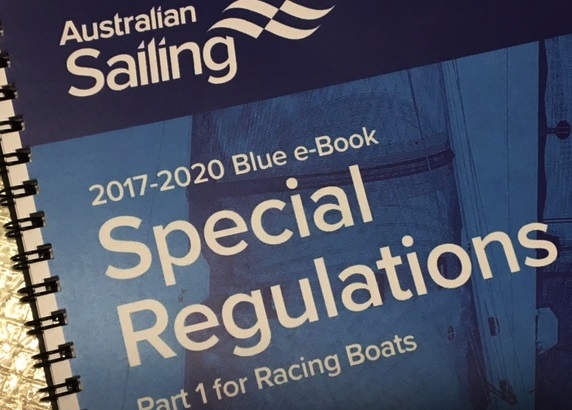 The draft of MHYC's 2017-2018 Sailing Program has been released pending publication of the new Sailing Handbook.
To assist members planning for the coming season, the draft version is available for download on this page in both a PDF and Excel Spreadsheet version. The spreadsheet can be filtered to obtain a list of dates forspecific events or classes etc.
The Sailing Handbook, which includes the 2017-2018 Notice of Race and Sailing Instructions for the principal series, is due to be published by Opening Day on September 2.
To download the PDF version (10 pages) - click here
To download the XLSX version - click here
2 - 3 July 2018
Notice of Race | MHYC Information | Sailing Instructions | Online Entry | Entries and Results | Lunch Order Form
Middle Harbour Yacht Club and the NSW 9ers Association invites entries in the 29er Sprint Regatta being sailed on the 2nd & 3rd of July 2018.
The regatta will be held at the Middle Harbour Yacht Club (MHYC) which is located at Lower Parriwi Road, The Spit, Mosman NSW 2008.
NSW 9ers facebook - click here
Race Report & Photos Monday 2 July 2018 - click here
29er Sailing at MHYC