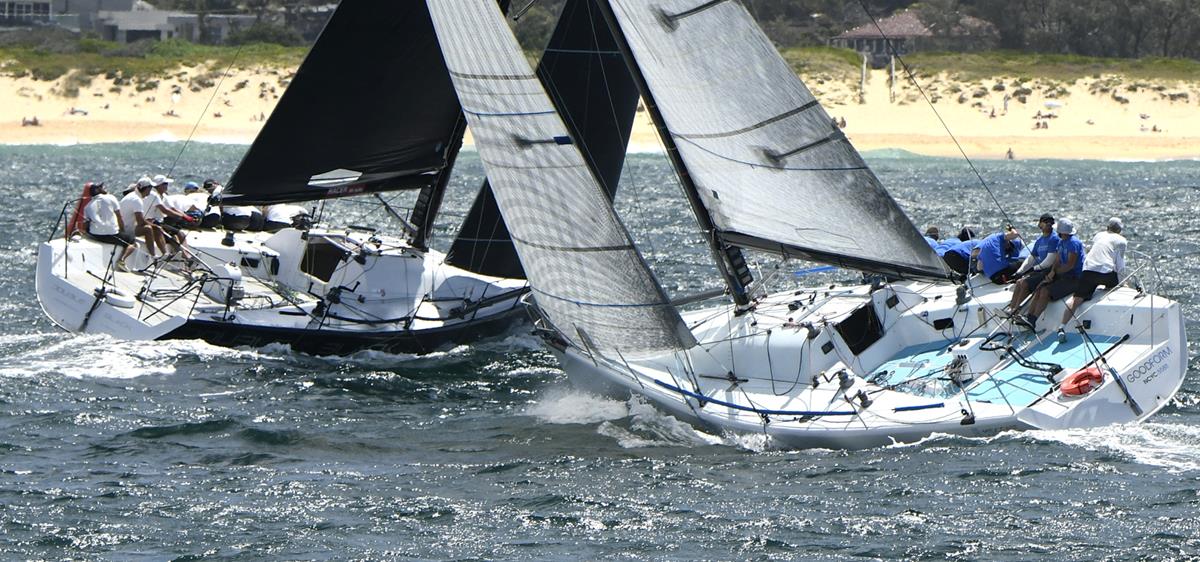 It was another busy Saturday for Middle Harbour sailors and race management teams East and West of Sydney Heads with the Harbour Trek Feature Event, this year held in memory of Giff Clinton, and day one of the Farr 40 One Design Regatta. The MHYC Ocean Series also continued today in conjunction with the CYCA Short Ocean Pointscore race conducted by Royal Sydney Yacht Squadron.
It was warm and sunny with a moderate westerly freshening as the day progressed. Gusts up to 30 knots were experienced on the harbour by mid-afternoon.
In the Farr 40s, Phil Yeomans and his team completed three races in the Manly Circle before conditions became too challenging. Tom and Allan Quick's Outlaw, Rob Reynolds' Exile and Jo de Kock's Good Form each took a race win today. Outlaw is the series leader on tie-break from Exile with Good Form and Double Black (Rob Pitts) just one point behind. Four inshore races are scheduled for tomorrow to conclude the regatta.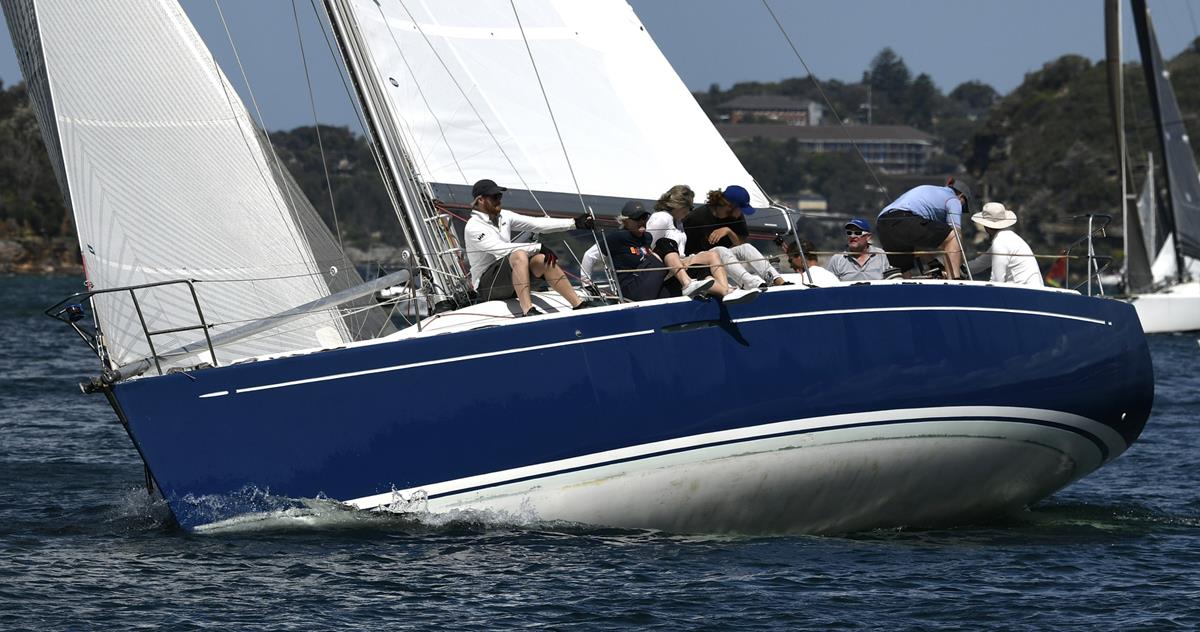 To view the latest Farr 40 results – click here
The Harbour Trek was sailed in memory of long time club member and race management volunteer Gifford Clinton who passed away in June. Mitch Miller, Andrew Gunton and the crew of Rock Solid were the first Division 1 boat home, leading Anitra May (Dion Hart) and Farr N Away (Graeme & Chris Lee). The winner of Division 2 was Mike Gallagher's Galan from Innamincka (Lexi Schwartzkopf) and Astoria (Sam Jackson).
To view the results for Giff Clinton's Harbour Trek – click here
The MHYC Ocean Series fleet had a lively afternoon offshore with numerous changes in direction and varying strength. In Division 1, Walter Carpenter's Samarkand took the win on IRC from Kayimai (Rob Aldis) and Nine Dragons (Bob Cox). On PHS, it was Kayimai and Samarkand ahead of Toy Box 2 (Ian Box). Stormaway (Jack Stening / Colin Gunn) were the first Division 2 boat on both IRC and PHS, ahead of Wailea (Neil Padden) and Rumba (Kerry Burke / Rob Carr / Stephanie Cook) on IRC and ahead of Rumba 2nd and Wailea 3rd on PHS.
To view the Ocean Series results– click here
Harbour Trek photos by Marg Fraser-Martin….
Farr 40 photos by Marg Fraser-Martin….