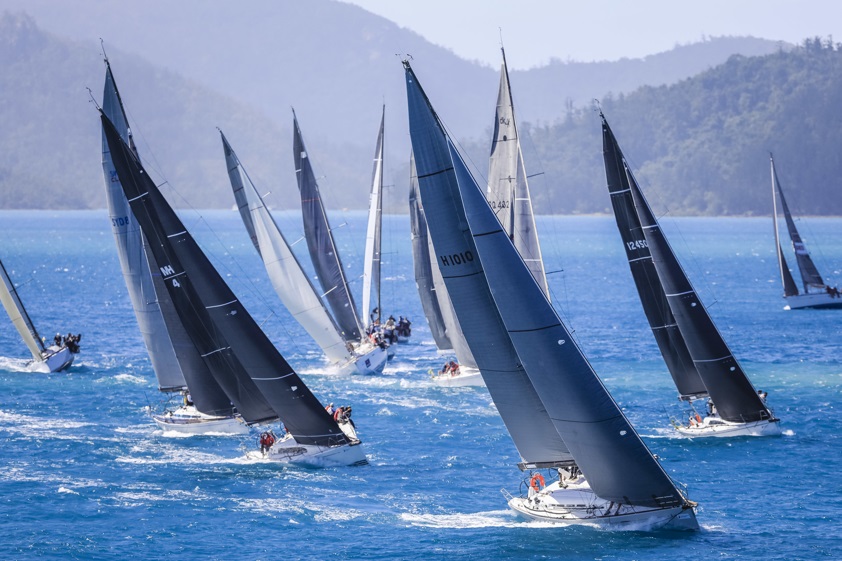 MHYC boats have put in some great performances at Hamilton Island Race Week.
Zeusus (Andrew Pearson) moved up the fleet in the fresher breezes in the latter part of the week to win the PHS Green Division three points ahead of Mortgage Choice Rumba (Kerry Burke/Rob Carr/Stephanie Cook) who seemed to hold on to second place all week. Also in Green, Flying Fish Let Loose (Russell Bonner) finished 17th.
Martyn Colebrook's Nautitech 40 Catamaran Flo finished fourth in the Multihull Black division and Jon Linton's Llama II ifinished 8th in the PHS Pink Division.
In the IRC Division 3, Highly Sprung (Mark Spring) ended the regatta in 6th, while Toy Box 2 (Ian Box) was 8th.
MHYC Member Gordon Ketelbey's CYCA entry, the TP52 Zen, finished3rd in the IRC Division 1 series.
Congratulations to all the MHYC teams!
To view the latest results, go to http://www.topyacht.net.au/results/2019/hirw/index.htm
The Hamilton Island Race Week website is www.hamiltonislandraceweek.com.au/en