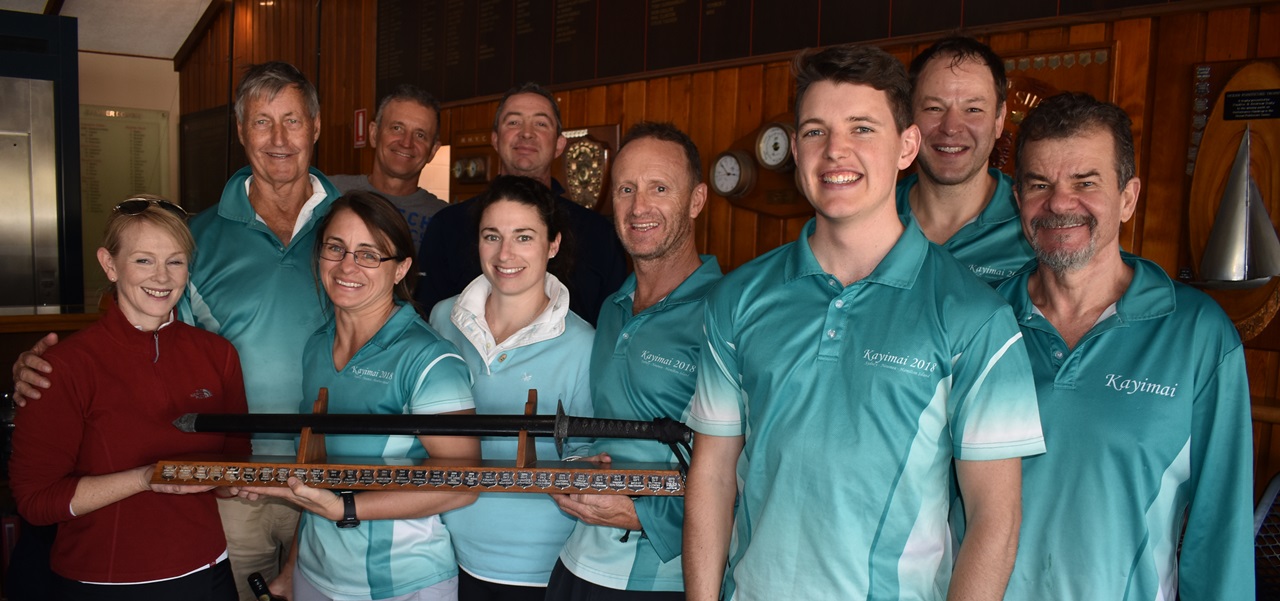 Rob Aldis and the team on Kayimai has won the Leading Edge Series for 2019.
Adrian Walters' Little Nico was first across the line on today's shortened course, just ahead of Stormaway (Jack Stening & Colin Gunn) and Another Dilemma (Jim Vaughan).
Three races were completed for this year's August Series, with the Kayimai crew putting in consistent performances to finish with 8 points for the series. Another Dilemma was second, just two points behind, with Nine Dragons (Bob Cox) third.
To view the latest results - click here
Photos from the Start Box today...