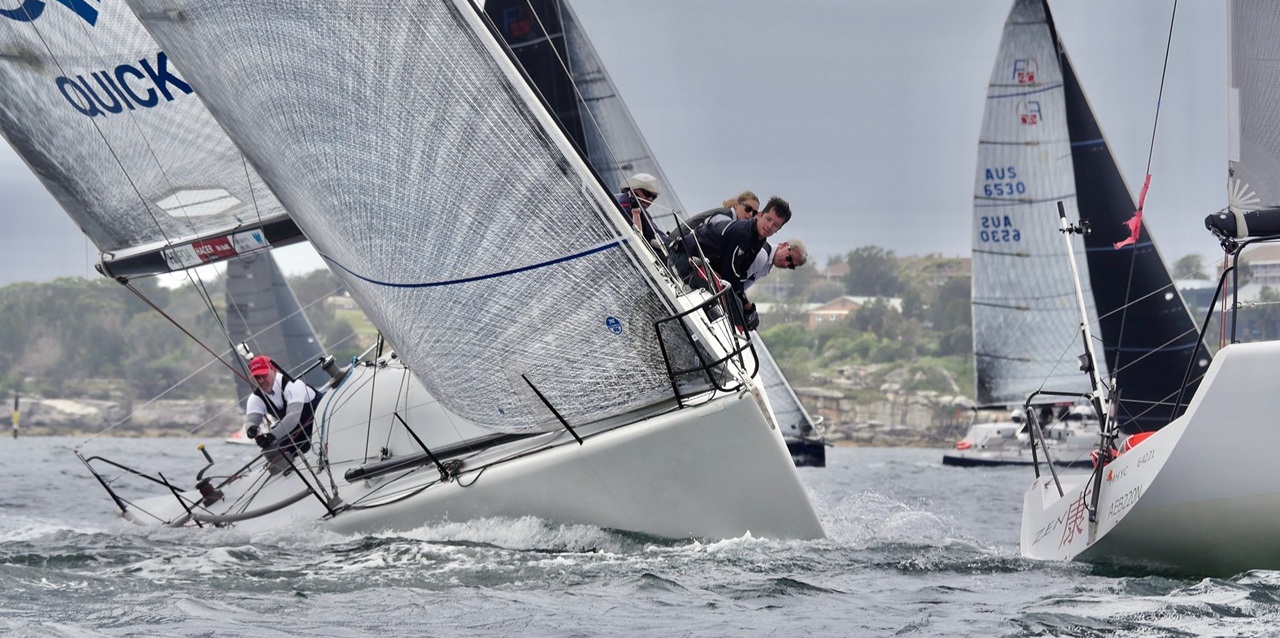 After five competitive regattas held in Newcastle, Pittwater and Sydney, the strong Farr 40 Australian Fleet are ready to make it count at the NSW State Title hosted by Middle Harbour Yacht Club over two days of racing offshore and inside Sydney Harbour on 2 & 3 February 2019.
With past reigning champions like Guido Belgiorno-Nettis and Martin Hill retired from the Class, the winning title has never been more highly sought after and the eight boat fleet are ready for the big hit out.
Tom and Alan Quick's Outlaw have led the season with four from five wins closely followed by Jeff Carter's Team Edake and MHYC local Exile. Two teams from Victoria, Double Black and Nutcracker are also in the mix along with Sam Hill's RSYS entry Forty and Newcastle's Good Form owned by Midcoast Boatyard Owner, Joe de Kock.
Australian Class President Gordon Keteleby has been busy with his other Zen (TP52) in the Sydney to Hobart and now that is behind him he is more determined than ever to finish the season on a high. "It's been a busy few months of sailing for me with the Farr 40 Worlds in Chicago and then the Sydney to Hobart and now I am fully focussed on the Farr 40 end of season programme. The Class is very strong with a bunch of super competitive young blokes and I'm hoping to give them a run for their money".
The Zen Skipper continued, "We are very fortunate to have some successful and generous businessmen in our Class and I would like to thank Rob Pitts (Hacer Group) and Rob Reynolds for sponsoring this year's State Title and National Championship (the John Calvert-Jones Trophy)".
The Class' legendary PRO Phil Yeomans is unable to run the races for the last regatta at MHYC for the season and Steve Tucker is stepping in and will be calling the shots this weekend for up to eight races; four offshore and four inside Sydney Harbour.
List of entries:
Double Black - Rob Pitts, Sandringham Yacht Club and MHYC
Edake - Jeff Carter, MHYC
Exile - Rob Reynolds, MHYC
Forty - Sam Hill, RSYS
Good Form – Joe de Kock, NCYC
Nutcracker – Rob Davis & Andy Baker, SYC
Outlaw – Alan & Tom Quick, Cruising Yacht Club of Australia
Zen - Gordon Ketelbey, MHYC
Results will be posted after each race at http://www.farr40.asn.au/results/
To view the MHYC Event Page - click here