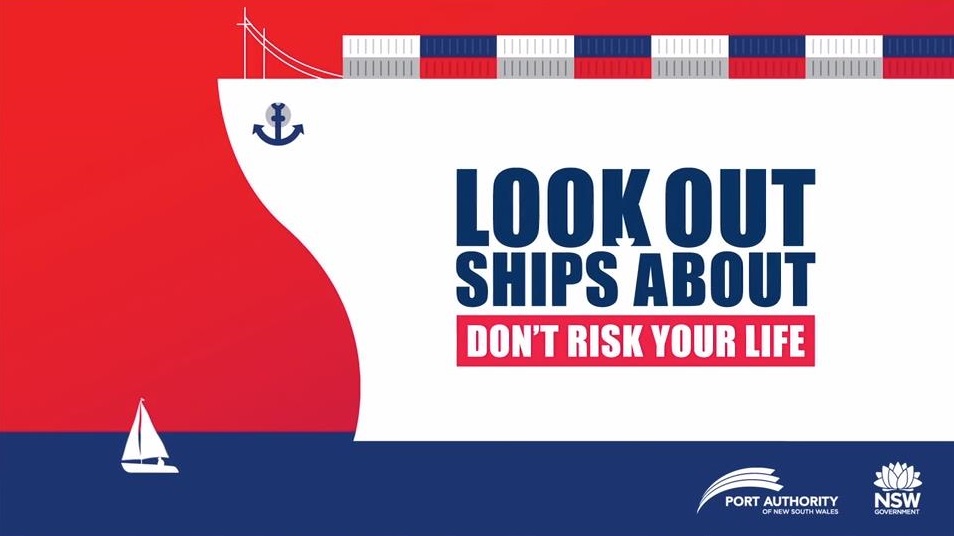 A new safety campaign aimed at educating recreational boaters about the importance of keeping safe in Sydney's Harbour has recently been launched by Port Authority of NSW, in consultation with Roads and Maritime Services -portauthoritynsw.com.au/lookout.
Sydney Harbour and Port Botany are important working ports, with an average of 12 ships manoeuvring in or out each day. As the number of recreational boaters increases every year, it is becoming more and more important to take further measures to ensure the safety of everyone on the harbour.
We all play a part in keeping ourselves safe on the water and Look out, ships about highlights these important steps to stay safe. The campaign is a timely reminder that cruise and cargo ships do not always have a clear line of sight of recreational boats and due to their size, they cannot always manoeuvre quickly to avoid collision with smaller boats.
It also reminds boaters to check vessel movements on the Port Authority website and listen to the safely broadcasts on VHF Channel 13 for Sydney Harbour and VHF Channel 12 for Port Botany.
See the short promotional video (2 minutes) - https://vimeo.com/302001372