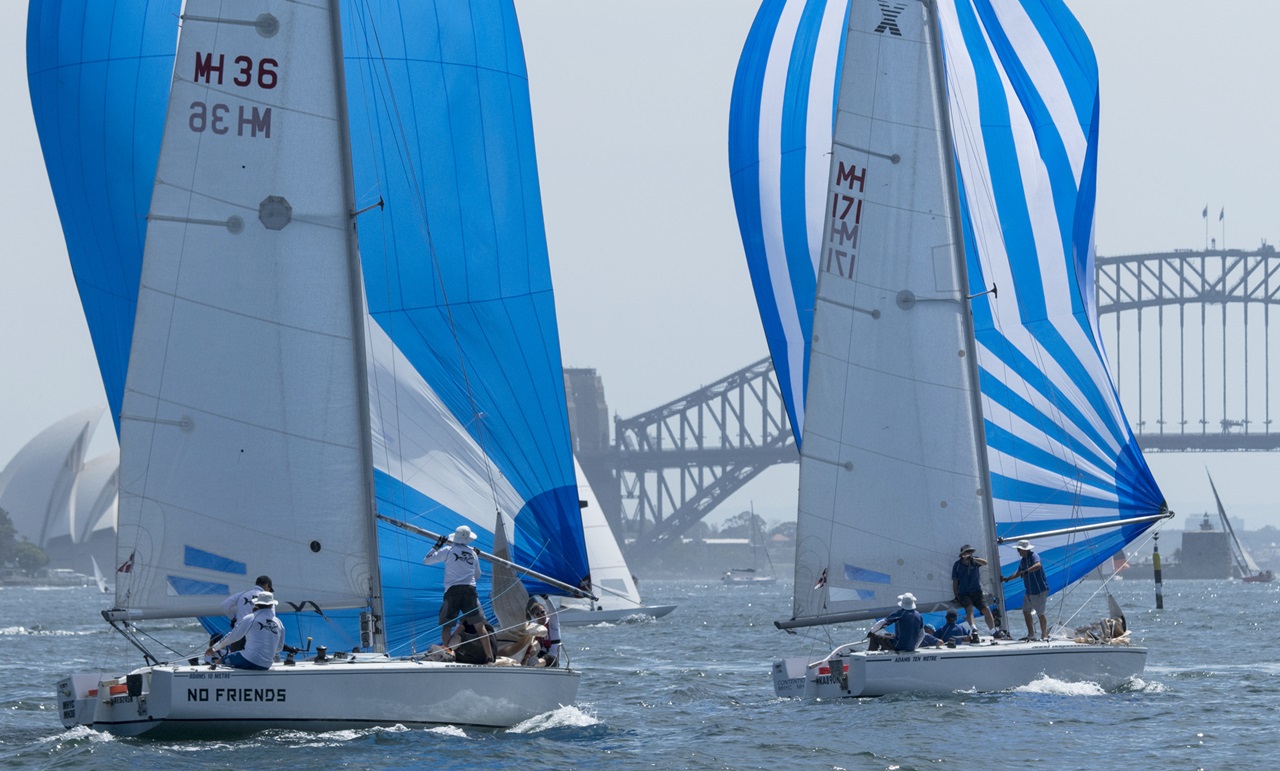 It was a hot spring day with difficult flukey winds for the MHYC Short Series and Adams 10 race on Saturday 3rd November.
In the Adams 10s, Patrick Delaney's Powderhulk took the One Design win with Lumine Lunae (Raoul De Ferranti) and Rock Solid (Mitch Miller) in 2nd & 3rd place. Lumine Lunae also winning 1st place in the PHS division.
Forty Two (John McGrory & Mike Coleman) won Division 1 from Lazy Dog (Shaun Lane) and Galan (Mike Gallagher).
Congratulations to our three Division 2 J24's that headed down to Cronulla to compete in the J24 NSW State Championships. A great result for Waterborne Again (Brendan Lee) with a 2nd place finish on one design after the 6 races over 2 days. A strong showing for the other MHYC competitors with Ace (David West) in 4th followed by Vortex (Chris Lee) and Innamincka (John Crawford) in 5th and 6th respectively. Vortex claimed the win on handicap.
Congratulations also to the Open division boats competing in the Morna Cup, which is Race 3 of the SOPS Series. In Division 1 Nine Dragons (Bob Cox) took 1st place in the IRC category with Just a Dash( Phil Dash ) winning 3rd place in both the IRC and PHS categories. In Division 2 Stormaway (Jack Stening) won 1st place in the IRC as well as 2nd place in the PHS categories. Third place in the PHS category went to Mortgage Choice Rumba (Rob Carr and Kerry Burke).
To view the latest results for the Adams 10 Division - Click Here
To view the latest results for the Short Series – Click Here
Photos - Marg Fraser-Martin was on the water again today to capture some of the action....