The frustration showed amongst the sailors as they waited around the dock after the AP flag was raised by the Race Committee due to a lack of wind. The race however got underway after a hours postponement. The 19 boats started well but it turned into a bit of a drifter around Edwards Mark sending the Race Committee onto the water to shorten at Manly West. Some breeze finally filled in and the sky's turned dramatic, providing a nice afternoon sail for the 16 boats that stuck it out.
In Division 1 Adrian Waters on Little Nico was conformably ahead of the pack to get the gun ahead of Austmark (Gunther Schmidt-Lindner) in 2nd and Swish (Steven Proud) in 3rd place. Todd Trenear on Equinox had a comfortable lead to take out 1st place in Division 2, ahead of Another Dilemma (Jim Vaughan) 2nd and Pearl 2 (Michael Twomey) in 3rd place.
For the latest results - click here
Read more: Yacht Sales Australia Wednesday Race 2 a challenge for Sailors
Mosman Council, once again, will be offering a 50% discount to MHYC Members when purchasing an annual 7 day Spit Foreshore Parking Permit (valid for the East and West car parks) for 2019/20.

The 50% discount price of $195.00 will only be applicable once 100+ Members have taken up the offer and received by Council as one transaction.
Bookings will close on Thursday 27th June, 2019 at 11.30pm to allow time to be processed and permits issued.
When entering your details, please double check to ensure they are correct as the council will not replace the permit containing incorrect details at the discounted rate.
Bookings can ONLY be made online via the website, no phone or in club bookings can be made. If you wish to purchase the permit using your credit card and not a paypal account, please continue through the booking prompts with the paypal payment choice, once you are redirected to the payment page you may then select to pay via credit card.
Please note: parents of Youth members, who are not current MHYC members, are ineligible to purchase a permit.

Membership is open and more information can be found on the MHYC website or by contacting our Membership Coordinator, Freya on 9969-1244 or at This email address is being protected from spambots. You need JavaScript enabled to view it.
PLEASE NOTE THAT THE 50% DISCOUNT CLOSES STRICTLY ON THURSDAY 27TH JUNE AT 11.30PM - UNDER NO CIRCUMSTANCES WILL LATE APPLICANTS BE ACCEPTED OR PROCESSED.
If you do wish to purchase a permit after this date you will be placed on a waitlist to recieve a 25% discounted rate of $275.00
For the direct booking page CLICK HERE
Read more: Mosman Foreshore Parking Permits for MHYC Members
The NSW Government implemented Level 1 water restrictions in Sydney, the Blue Mountains and the Illawarra from Saturday 1 June 2019. Water restrictions apply to all individuals and businesses including, Middle Harbour Yacht Club and it's Members.
How these resitrictions will affect you while using the Club facilities:
You can:
wash boats with a bucket, a hose fitted with a trigger nozzle or high pressure cleaning equipment
clean garbage bins and bin wash bays using a hose fitted with a trigger nozzle or high pressure cleaning equipment
flush boat engines
clean bilges and essential safety components on boat trailers such as brakes and wheels using a hose fitted with a trigger nozzle or high pressure cleaning equipment
You cannot:
wash boats with a hose that isn't fitted with a trigger nozzle or high pressure cleaning equipment
leave hoses and taps running unattended
What are the fines for not following the restrictions?
Fines of $220 apply to individuals and $550 for businesses
Please note: in the event MHYC inccurs a fine that has been caused by a breach from an individual member, the Club will take steps to cover the costs of the fine through increase in Membership fees.
If you see someone who you believe to be breaching restrictions, please offer a friendly reminder or guide them to the Club office where they can find more information on the restrictions.
For more information click here
A draft of MHYC's 2019-2020 Sailing Program has been released to provide advance notice to members of the proposed calendar of events. Please note this is a draft only and that dates may be amended. The final program will be published in the MHYC Sailing Handbook 2019-2020 which should be available in late August.
Two versions of the draft program are available below – a simple PDF list of events in chronological order (4 pages), and an Excel spreadsheet that can be filtered to display selected events or series.
The most significant change from the 2018-2019 program is the combination of the Open Division and Division 1 for the Inshore Pointscore. Divisions will be combined to consolidate numbers and an IRC pointscore (excluding SOPS dates) of 15 races will be run in parallel with the PHS pointscore (23 races). Open Division / Division 1 boats may enter either or both series and it is proposed that average points be available in the PHS series for all SOPS races.
Here is a summary of the number of races in each series……….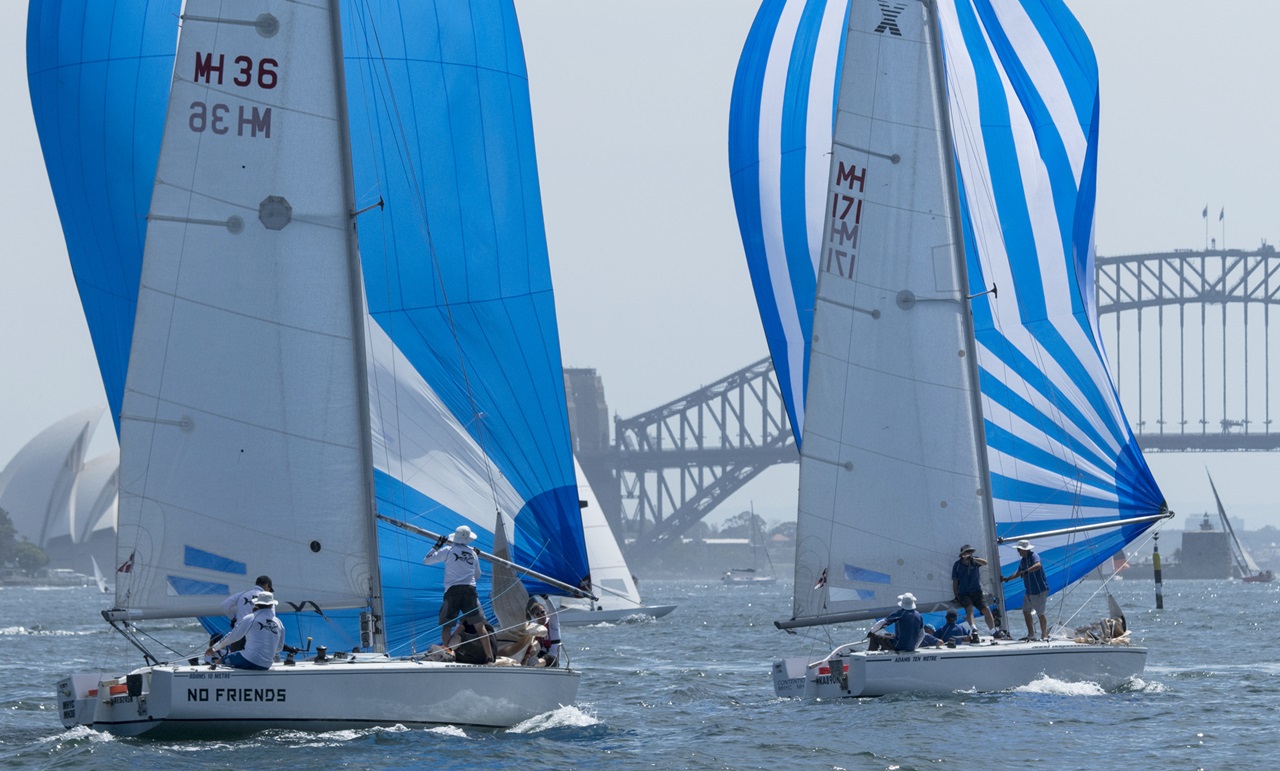 | | |
| --- | --- |
| 2019-2020 Series | Scheduled Races |
| Ocean Pointscore | 6 |
| IRC Inshore Series | 15 |
| PHS Inshore Series | 23 |
| Adams 10 Pointscore | 22 |
| Saturday Social | 16 |
| Inshore Sprints | 8 |
| Winter Sprints | 8 |
| Winter Pursuit Series | 4 |
| Leading Edge Pursuit Series | 4 |
| Wednesday Pursuit Pointscore | 50 |
| Thursday Twilight Pursuit Pointscore | 25 |
| Women's Twilight Pursuit Pointscore | 6 |
| Feature Events Series | 9 |
To download the PDF of the Draft 2019-2020 Sailing Program – click here
To download the filterable Excel spreadsheet of the Draft 2019-2020 Sailing Program – click here
The 80th Annual General Meeting of Members of Middle Harbour Yacht Club will be held in the
Clubhouse, 75 Lower Parriwi Rd, The Spit, Mosman, NSW 2088 on
Thursday 18th July 2019
at 7:00 pm
in the Harbourview Room.
CLICK HERE for full notice of AGM
---
Call for 2019/2020 Nominations
In accordance with the Constitution of the Middle Harbour Yacht Club and complying with the triennial rule,
notice is hereby given calling for nominations for the following positions for 2019-2020:

Flag Officers Board of Directors
Vice Commodore – Racing Director (vacant)
Vice Commodore – Cruising Director (vacant)
Vice Commodore – Youth Sailing Director (vacant)
Club Captain
CLICK HERE for full Call for Nominations
CLICK HERE for Nominations form
Read more: Notice and Instruction of 2019 Annual General Meeting
The East Coast Championships were held at Georges River Sailing Club over the Queen's Birthday long weekend and MHYC's Will Wilkinson has taken an impressive win in the Optimist Intermediate Division.
With the exception of a 2nd place in race 5, Will posted a clean scorecard of 1st placings to finish a massive 17 points ahead of the nearest competitor. Other MHYC sailors Miles Green and Zara Marks finished 12th and 14th.
In the 29er class, Zoe Dransfield & Madeleine McLeay were 2nd, Archie Cropley & Max Paul were 4th, and John-Mark Paul and Jack Hilderbrand 5th in the 9 race series.
Well done to all the MHYC sailors!
Optimist Intermediate Results - click here
29er Results - click here
The last race of Series 3 of the Wednesday Yacht Sales Australia Non-Spinnaker Race was at risk of being abandoned only 30 minutes out from the start of the race with 25 knot winds gusting to 33 from the Nor West. Luckily as the race committee went up to the start box the breeze eased sufficiently to fly the Yankee flag requiring all crew to wear life jackets and the race was on. Eight hardy boats headed off down the harbour for a short course 4. Warwick Miller was streets ahead in Division 1 getting the gun on Lumiere ahead of Austmark (Gunther Schmidt-Lindner) .
In Division 2, Jim Vaughan was first across the line on Another Dilemma, followed by Twocan (Stephen Teudt)
In 2nd place and Pearl 2 (Michael Twomey) in 3rd.
For the series winners Another Dilemma (Jim Vaughan) was the clear winner in Division 2 on 46 points followed by Pearl 2 (Michael Twomey) in 2nd on 60 closely Innamincka (John Crawford) on 61 for 3rd place. It was a tight competition in Division 1 with Austmark (Gunther Schmidt-Lindner) taking out first place for the Series on 36 points winning on countback ahead of Zen (Gordon Ketelbey) also on 36 points, Rob Reynolds was hot on their heel on Exile on 38 points for 3rd place.
For the latest results -
https://www.mhyc.com.au/files/results/2018/club/weds3/series.htm
Read more: Wednesday Series 3 finishes with a Challenging Race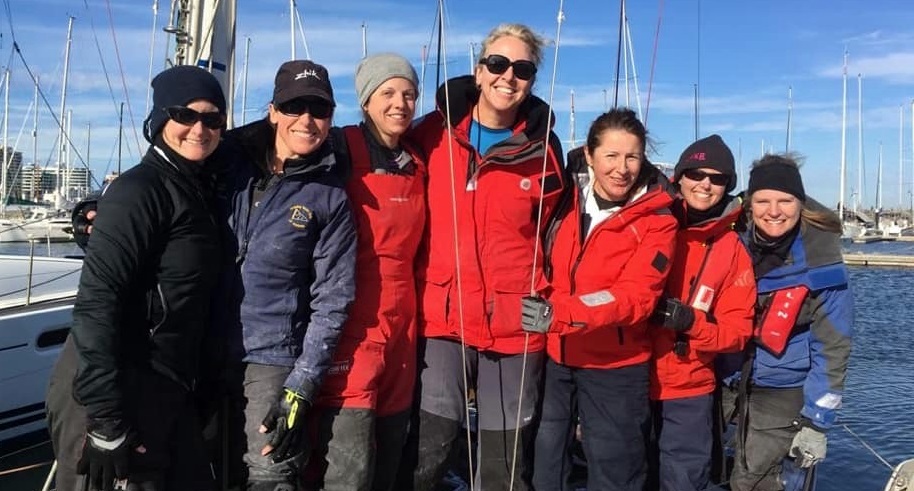 Tracy Richardson and the MHYC team sailing the Adams 10 Rage have claimed third place in EHC Division 1 at the 2019 Australian Women's Keelboat Regatta.
Held each Queen's Birthday long weekend and hosted by Royal Melbourne Yacht Squadron at St Kilda in Victoria, the AWKR is Australia's largest women's keelboat regatta with a record 40 yachts and 300 women taking part from Australian and New Zealand this year. Ages of competitors varied from 15 to early eighties.
The MHYC team were 1 point ahead in EHC Division 1 going into the final day with 5 good results, but dropped two spots on the table following a 12th place in the cool and breezy race 6.
The final pointscore was still very tight. Sunshine, an Adams 10.6 skippered by Sandy Anderson (RFBYC-WA), won from Ocean Respect Racing (RPAYC-NSW) and third placed Tracy Richardson's Adams 10, Rage (MHYC-NSW). There was just two and a half points between the three, courtesy of average points awarded to Katie Spithill's Ocean Respect Racing following a collision before the start of the final day's race.
The AWKR also presents some special awards and the Rohan Brownlee Leadership and Endeavour Award this year went to MHYC's Tracy Richardson. Tracy drew the crew together, motivated them and helped them learn and grow in a safe, fun and supportive environment.
Congratulations to the Rage crew of Tracy Richardson, Eve Saucier, Michelle Fletcher, Pauline Henderson, Danielle Brown, Deborah Dalziel and Katie O'Mara.
Event Website - click here
EHC Results - click here
Read more: MHYC Team on the podium at Australian Women's Keelboat Regatta  
The Annual Skipper's Briefing will be held on Thursday September 19 at 7pm..
It is mandatory for a representative from each boat to attend.
This important session will include a briefing from NSW Roads & Maritime Services, on-water emergency procedures, updates to the Australian Sailing Special Regulations and the
2019-2020 racing program. It is a must-attend event for the skippers (or a representative) of all MHYC yachts.
The briefing will be held in the Harbour View Room at 7pm. Come along earlier to enjoy dinner beforehand.
Please email This email address is being protected from spambots. You need JavaScript enabled to view it. or phone the Sailing Office (9969 1244 Tues-Sat) to confirm your intention to attend the Skippers Briefing or if you have any questions.
Skippers & Crew Meet and Greet
Looking for crew for the new season? Looking for a crew position? MHYC has arranged a Meet and Greet evening for sailors looking for a crew position on a MHYC Yacht.
The Meet & Greet will be held in the Harbour View Room on Thursday 26th September at 7.00pm.
Skippers seeking crew for the season will be present so potential crew can meet the skippers and ask further questions. Skippers looking for crew will address the meeting outlining the program for their yacht this season and give an indication of the type of crew they are seeking. The crew can then ask questions of the skipper presenting to make sure they understand what is being sought. After the presentations, the skippers and crew can meet one on one over a drink in the bar.
Please email This email address is being protected from spambots. You need JavaScript enabled to view it. or phone the Sailing Office (9969 1244 Tues-Sat) to advise your intention to attend the Meet & Greet session or if you have any questions.
Results are just in from the California Offshore Race Week 2019 with Quentin Stewart owner of Maverick and MHYC member, have won the
SoCal 300 Division of this prestigious event on his boat Maverick, an Infiniti 46R, ahead of Phillip Turner's Alive.
His gun crew included some other well known sailors and members from Middle Harbour, James Corrie and Steve Thomas, as well as Dave Gilmore (Australian Sailing).
Well done to Quentin and his team!!
For full results click here
Photos courtesy of Sharon Green/Ultimate Sailing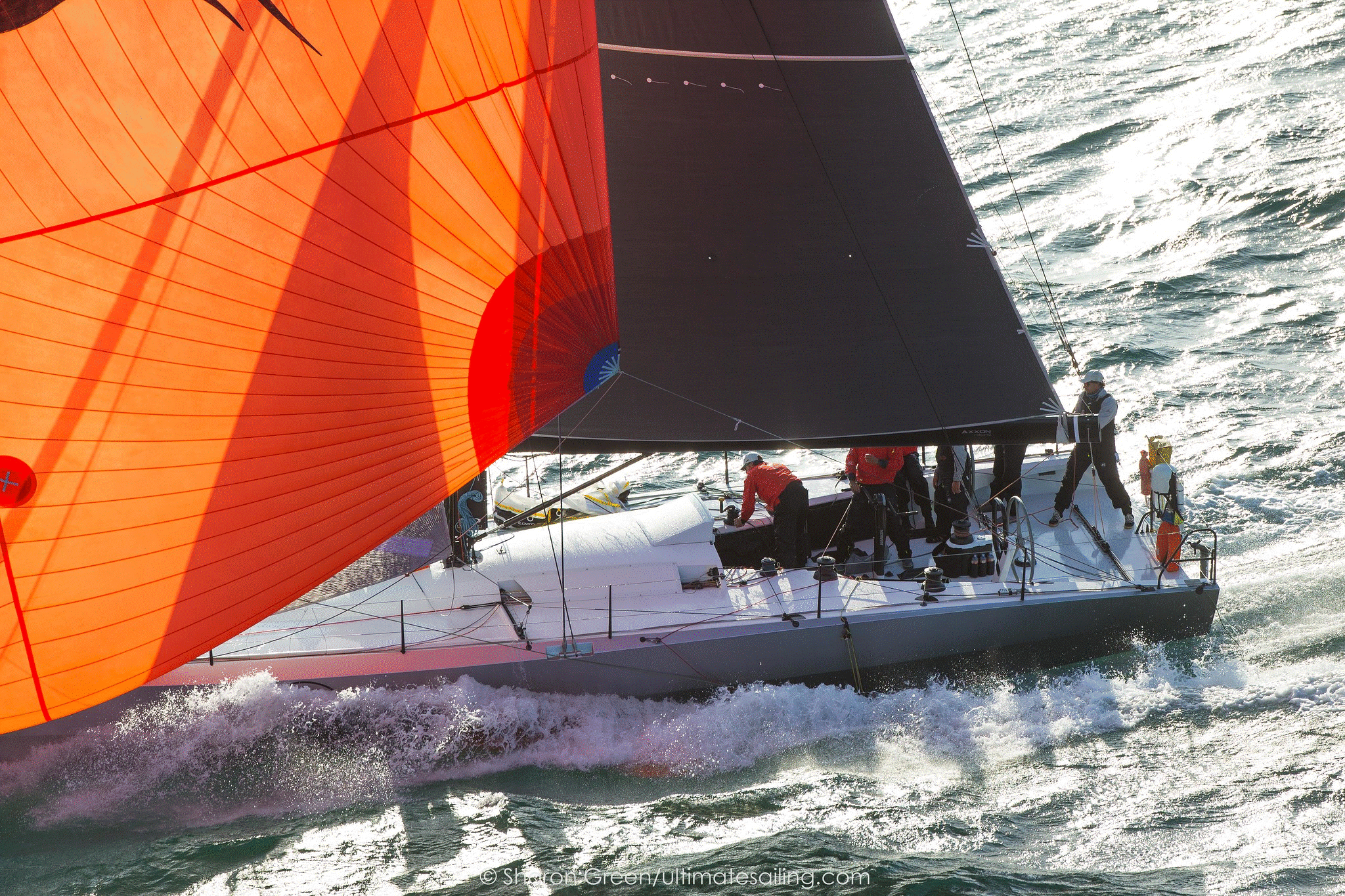 Read more: HOT OFF THE PRESS  FROM CALIFORNIA OFFSHORE  RACE WEEK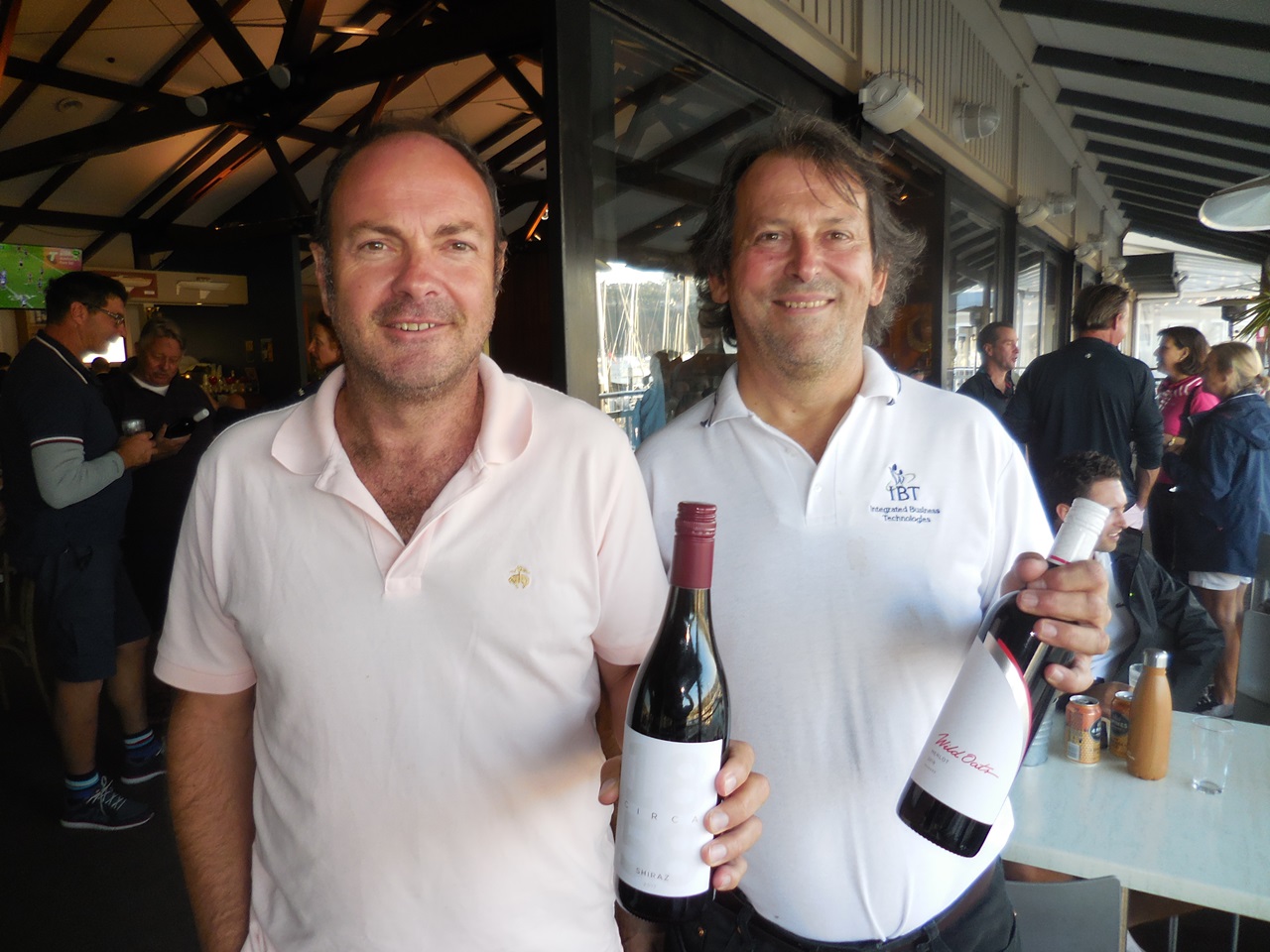 The first race in the Winter Pursuit Series was sailed at MHYC today with a gentle 5-8 knot southerly and sunny skies.
Michael Smith's Tempo took the main division honours, three minutes ahead of Stormaway (Jack Stening) and Sirius (Garth Riley). In the Saturday Social Sailors Division, Nashira was the first home but the most exciting battle was for third. In the end, Dallas O'Brien and the crew of La Madre finished eleven seconds ahead of Delphin (Simon Pratt).
To view the latest results – click here