At the mid-point of Hamilton Island Race Week, MHYC boats are performing well with six boats in the top ten of their respective divisions.
Mortgage Choice Rumba (Kerry Burke/Rob Carr/Stephanie Cook) is in second place and just two points off the lead in the PHS Green Division. Also in Green, Zeusus (Andrew Pearson) is ninth and Flying Fish Let Loose (Russell Bonner) is 15th. Jon Linton's Llama II is currently tenth in the PHS Pink Division.
In the IRC Division 3, Toy Box 2 (Ian Box) is in third place just one point ahead of Highly Sprung (Mark Spring) in fourth.
Martyn Colebrook's Nautitech 40 Catamaran Flo is placed fourth in the Multihull Black division.
MHYC Member Gordon Ketelbey's CYCA entry, the TP52 Zen, is currently in second position in the IRC Division 1 behind Marcus Blackmore's Hooligan.
All divisions take a one day break today before racing resumes on Thursday with a forecast of moderate southerly winds. We are wishing all the Middle Harbour crews well for the remaining three days of racing.
To view the latest results, go to http://www.topyacht.net.au/results/2019/hirw/index.htm
The Hamilton Island Race Week website is www.hamiltonislandraceweek.com.au/en
Read more: MHYC boats on the pace at Hamilton Island Race Week
On Tuesday September 3, CYCA is hosting an information night on navigation now and in the future presented by a director of the Australian Hydrographic Office. The presentation encompasses not only the very latest information in regards to the use of Electronic Charts. but also the future of paper charts. For anyone who ventures offshore, this should be an interesting evening t
The session is free and open to all, but book here to avoid disappointment.
MHYC member Mitch White is on the crew of the Volvo 70 Wizard that is looking like it has won the Fastnet Race on IRC overall and also IRC Zero.
From the race website....
You won't get co-owners David and Peter Askew to acknowledge it, but all the talk around the Fastnet Race Village is that Wizard is looking like a shoo-in for overall race winner on IRC handicap.
What David Askew will admit with a big grin was that this year's Rolex Fastnet Race was a lot of fun in a fast boat like a VO70:
"It was kind of an iconic Fastnet Face - a little tough getting out around the Lizard and then reaching up and reaching back, along with a tough front coming through, right as we got to the Rock. So you're reaching up there, and then the front came through with 30 knots of breeze; slam, bang on the wind."
That was 40 minutes of hard sailing up to the lighthouse, but at least it was only 40 minutes of crashing and banging in the Celtic Sea before they could turn downwind on the fast blast back home:
"Coming back towards the Scillies, 20 knots of VMG sailing downwind in 20 knots of breeze:You couldn't ask for better conditions for this boat." David admits that the prognosis is looking good for the overall race win. "You know, there's always a little bit of luck involved in that. After the front came through, the slower boats were then left going upwind to the Rock while we were VMG running in good breeze. So it's tough for them, good for us. But you know, it could have been the other way around, like it has been so many times in the past."
David knew they were on to a good thing when they managed to keep the bigger boats almost within sight, Rambler 88 up front and the 100ft SHK Scallywag in second:
"Will Oxley, our navigator, he runs his own race. He really doesn't think too much about the other boats, but he ripped off some brilliant moves early on, which kept us nipping at their heels and they never really got away from us. When you can keep the big boats like that in sight the whole way, you know you're going to do well."
When pushed harder on the notion that they already look like the runaway race winners of the Fastnet Challenge Cup, however, David Askew's having none of it:
"I don't really want to know and I never think about it too much. You know, the overall is always great, but it's difficult because you have big boats and little boats and they're sailing in different weather and so you never know what's going to happen. For us it looks like it could have been a big boat race. If you look at the conditions out there now and how the other boats are doing, it's looking good..... but I don't want to jinx it."
For the latest information, visit www.rolexfastnetrace.com
Every August, spectators and yachties from around the globe head to Hamilton Island for Hamilton Island Race Week - Australia's largest offshore keelboat regatta.
MHYC members are no exception with many migrating north to participate in this popular event, including our Commodore, Peter Lewis, and Vice Commodore Racing , Geoff Charters.
Peter and Geoff would like to invite MHYC members and their friends to join them for celebration drinks after racing on Tuesday 20th August upstairs at the pub at the Marina from 6.00pm.
MHYC boats participating in the event include Toy Box 2 (Ian Box), Highly Sprung (Mark Spring) and Gordon Ketelbey's TP52 Zen, all in the highly competitive IRC Division.
Competing in the Hamilton Island class are Mortgage Choice Rumba (Kerry Burke, Robb Carr and Stephanie Cook) , Llama II (Jon Linton), Flying Fish Let Loose (Russell Bonner), Thirlmere (Mike Logan) and Zeusus ( Laurie McAllister). Martyn Colebrook, having just retruned from his efforts at Fastnet, is racing for the first time on his Catermaran, Flo, in the Hamilton Island Mutliclass division.
Also flying the MHYC flag at the event is our dedicated volunteer Grant Breeze, who has been an integral part of the Race Managment Team at Hamilton Island for many years.
We wish all those competing the best of luck in their endevours and a safe journey back to Middle Harbour.
Read more: Good luck to all MHYC Members racing at Hamilton Island
It was an excruciatingly slow start for the first race of the Lead Edge Series today with minimal breeze in Middle Harbour as the starting gun sounded.
Unfortunately the breeze didn't pick up sending the Race Committee down to Eastern Channel to finish for a very short race.
Kayamai redeemed themselves after starting late due to engine trouble, but finding what little breeze there was on the harbour to
get the gun for 1st place helmed by Peter Winter. Box Cox came in 2nd place on Nine Dragons followed by Garth Riley on Sirius.
Chris Canty was Galaxy III was happy to complete the slow race to come in first place in a field on one to much cheering!. Hoping to provide him a
bit more competition next week.No Friends may not have got a podium position but they get a gold star for being the most picturesque boat on the day.
For full results click here.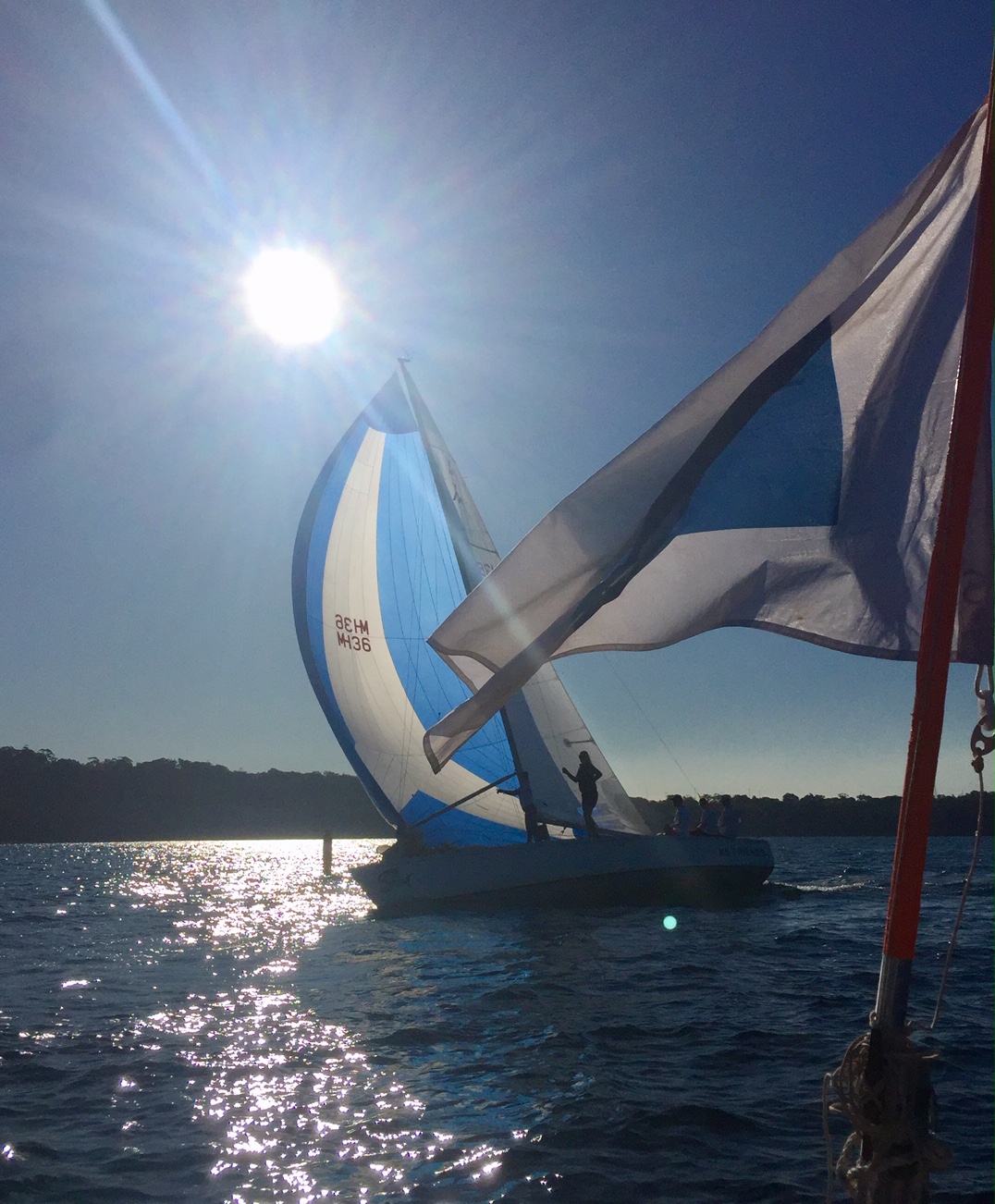 70 paddlers battled a stiff breeze in today's Spit to Zoo Paddle.
With strong and gusty winds on Sydney Harbour prior to race time, Race Directors Damien Staunton and Jeremy Spear elected to move all paddlers to a more protected course running between Middle Harbour Yacht Club and Balmoral. 43 Long Course entrants completed 4 laps (approximately 16km) while 20 Short Course competitors completed two laps (approximately 8km).
Overall winners of the Long Course race were the SS3 of Brett G, James H & James P with Olivia Lovell the fastest female. Overall winner of the Short Course was Alexander Tzannes. Yanda Morison was first female.
To view today's results, go to https://www.webscorer.com/race?raceid=190581
Full gallery of photos by Marg Fraser-Martin - click here
Photos by Marg Fraser-Martin
The final race of the Winter Pursuit Series was held today in a moderate southerly following a start delayed to let the Sydney Gold Coast fleet clear the harbour.
Division 1 was led home by Walter Carpenter and the crew of Samarkand, with Innamincka (John Crawford) and Sirius (Garth Riley) 2nd & 3rd. Evan Hodge's Nashira won Division 2, ahead of Tonic (Manfred Fahr) and Galaxy III (Chris Canty).
Jack Stening and the Stormaway crew placed consistently throughout the series to claim the overall win in Division 1, a single point ahead of Dania (Peter Charteris) and Tempo (Michael Smith). Nashira claimed the Division 2 series prize, 2 points ahead of Tonic 2nd and La Madre (Dallas O'Brien) 3rd.
The Leading Edge Pursuit Series gets underway next Saturday, August 3.
To view the Winter Pursuit Series race and series results - click here
Many thanks to Marg Fraser-Martin for all the great photos of recent MHYC racing. We have all enjoyed the slide-shows in the Harbour View room.
Read more: Stormaway and Nashira take out Winter Pursuit Series
Martyn Colebrook (top left) on Alcibiades crossed the finish line of the 2019 Fastnet race at 4am on Wednesday morning.
Martyn wrote to us a little later that morning "Glad it is over. An English summer with 6 layers and still chilly!
The perpetual dampness was the worst. Seeing the finish line was the best. We managed to go backwards when the wind died. The Rock was most impressive. A great feat of engineering. Contrary to weather predictions we had to beat most of the way past the Scilly Isles in pounding seas.
The return journey was much more pleasant, surfing down the Atlantic swell in 20 knots of wind. Fastest recorded boat speed was 15 knots. Sunshine appeared on the last day. We counted 8 pods of dolphins accompanying us at various stages.
We finished at 0405. One beer in the 24 hour beer tent before bed."
Fantastic crew, well done!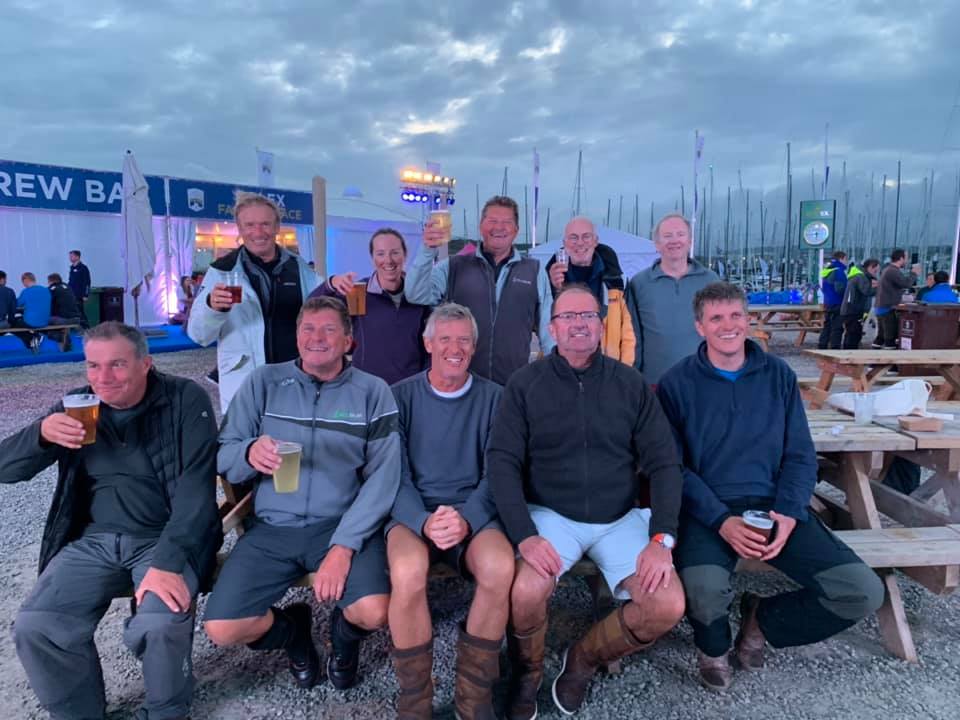 Read more: Martyn Colebrook experiences the joys of offshore racing at Fastnet
The Royal Prince Alfred Yacht Club and Royal New Zealand Yacht Squadron are excited to announce that the Notice of Race for the 1250nm Sydney to Auckland Ocean Race 2021 is now available.
Visit SydneytoAuckland.com to view and download the NOR. Entries will open on 1 August, 2019 and there is an early bird entry fee option.
The race will start on Sydney Harbour on 30 January 2021 and finish in Auckland Harbour in time to help the Royal New Zealand Yacht Squadron celebrate their 150th Anniversary and enjoy the 36th Americas Cup. This challenging Category 1 race is open to offshore cruising and racing yachts, superyachts, ocean racing multihulls, as well as incorporating a rally for cruisers.
Berths for competing boats may be available at RPAYC for a discounted rate in the build up to the race. For more details of berthing at the RPAYC and alternative berthing in Pittwater and Sydney; please contact the This email address is being protected from spambots. You need JavaScript enabled to view it.. Upon arrival in Auckland, berthing will be provided for 48hrs. The Race Committee will direct boats to their temporary berth. Berthing space is limited, so boats planning to stay on in Auckland beyond 48hrs should make their own arrangements.
The program in Auckland 2021 will be diverse; yachts from around the world. For full details and information about the RNZYS 150th Anniversary program visit: www.rnzys.org.nz.

The SailPass system is being rolled out at clubs around Australia and will be introduced at MHYC from the commencement of the 2019-2020 Sailing Season. SailPass is a temporary membership that enables someone who is not a sailing member of an affiliated club to go sailing.
The advantage of SailPass for MHYC boat owners is that it ensures all crew are affiliated with the club, are complying with the racing rules and regulations and have personal accident insurance. For non-members, SailPass provides a flexible, accessible, easy & affordable introduction to sailing for people new to the sport, online registration is mobile friendly and personal accident insurance is included.
From September 1, 2019 all participants in MHYC races are required to either be MHYC Sailing Members, a financial Sailing Member of another Australian affiliated club, or have a valid SailPass for the day. Social Members of MHYC or other clubs are required to use SailPass. MHYC Sailing Members and Sailing Members of other Australian affiliated clubs are not required to use SailPass.
Getting a SailPass is easy. Unaffiliated sailors can register for a SailPass online via the Australian Sailing RevSport portal and pay online or key in a complimentary code to obtain their SailPass for a day. Click the SailPass button on the MHYC website homepage to get started or click here.
A MHYC SailPass will be $5 per day for passes purchased from September to December 2019 and $10 per day for passes purchased from January to August 2020. From September 2020, each SailPass will be $15 per day. Owners of boats on the MHYC Yacht Register that are entered into any MHYC Series will receive ten Complimentary SailPass codes that can be distributed to crew at the owner's discretion.
Individuals can use SailPass at MHYC for no more than 15 days in each membership year. Any amounts paid for SailPasses at MHYC within a membership year can be credited to a sailing membership in the same year.
If you have any questions about SailPass, call the MHYC Sailing Department on 8969 3103 or email This email address is being protected from spambots. You need JavaScript enabled to view it..
On Saturday 27 July 2019 at 1pm, the Cruising Yacht Club of Australia started the 34th Sydney Gold Coast Yacht Race, an event that is second only in status to the Rolex Sydney Hobart Yacht Race.
Established in 1986, the 384 nautical mile race has attracted fleets of between 70 and 80 yachts each year, with entries coming mainly from New South Wales and Queensland, but also from Victoria, Tasmania, South Australia and New Zealand.
Congratulatuions to all boats that competed, with some notable results for some MHYC boats and boats registered at other clubs owned by MHYC members are competing this year.
Gordon Ketebley was 11th across the line on his TP52, Zen, also coming 7th in IRC Division 1.Tony Levett came 2nd in the Sydney 38 One Design category on Eleni TSA Management with Mike Logan's Thirlmere coming 5th.
Mark Spring came 4th in the Corinthian IRC Division on Highly Sprung and Zoe Taylor came 5th in the ORCi Division 3 on her Cookson 12, Grace O'Mally.
For full results click here. Photo courtesy Andrea Francolini