School Holiday Programs Junior (6-12 yrs) and Youth (13-18 yrs)
Junior Holiday Camps - Tackers
Tackers is an introductory, fun, games-based sailing program designed for kids aged 7 to 12. Kids do not need to have any prior sailing experience. The only requirement is that they must be ready to have fun!! All equipment is provided. In the stunning waters of Middle Harbour, kids are taught how to sail amongst sheltered bays and pristine waters. Using many of the secluded bushland beaches, our team of fully qualified and experienced instructors provide a fun and healthy learning experience that engages and challenges the students.
There are three levels to the Tackers program that your child can progress through:
TACKERS 1 - TACKERS 2 - TACKERS 3
Programs are either delivered as a 4 day holiday program. Kids receive a Tackers 1 kit and a certificate of achievement at the completion of each program.The Tackers program is delivered in small groups by an Australian Sailing qualified Instructor and Assistant Instructors.
---
Little Tackers is a special experience of Tackers, especially for 5-7 year olds prior to enrolling in a Tackers 1 – Having Fun course. It's not a prerequisite to Tackers 1 but does give kids the chance to get out on the water and see the types of games and activities that Tackers offers. The Little Tackers includes a 2.5 hour session with a qualified Instructor and Assistant Instructor and a certificate of achievement and costs $40. If kids enjoy the Tackers Intro, Tackers 1 – Having Fun is a great next step.
---
Tackers 1 – Aimed at providing a fun, safe, and affordable way to get into sailing. Tackers 1 introduces children to the basics of sailing through games on and off the water. This is using the buddy system of 2 kids per boat. On completion of the course all tackers receive a Tackers 1 Certificate, t-shirt, water bottle and a cap
---
The next level is Tackers 2 – Tricks & Techniques. Aims to build on the fun participants had at Tackers 1, progressing their sailing skills by sailing solo and teaching the basics of all angles of wind and beginner rules so that they can sail a boat on their own with lots of support, supervision and encouragement from the Instructor and Assistant Instructors. On completion of the course, tackers will receive a Tackers 2 Certificate.
---
The final level of the Tackers program is Tackers 3 – Sailing Fast! Focuses on advancing sailing skills through games and adventures on the water. This includes the start of our junior sailing program and further knowledge of rules, wind and sailing skills. On completion of the course, all tackers will receive Tackers 3 Certificate.
---
The fun doesn't stop when kids finish Tackers 3. The Middle Harbour Yacht Club offers a Junior Sailing Program for kids to progress onwards. The Junior Sailing Program is a type of introductory, fun racing where kids learn how to go around a race course with kids of similar ability, where the main focus is on enjoyment.
Upcoming Courses
---
School Holiday Tackers Programs
Please note that the Youth Sailing Program requries MHYC Youth Membership (2017/2018 Season $99.00) This can be arranged through course registration
Time: 9am – 3.00pm.
Where: Middle Harbour Yacht Club
How much: $395.00 Members - $495.00 Non members (Incl MHYC Membership)
Enrolment: Click the course enrolment button below.
MHYC will once again be running our fantastic Holiday program these School Holidays. The program provides a fun, safe and affordable introduction to sailing and the marine environment. Programs are tailored to age groups and conducted in the safety of Middle Harbour under the supervision of fully qualified instructors. We can give your child the best possible experience!
.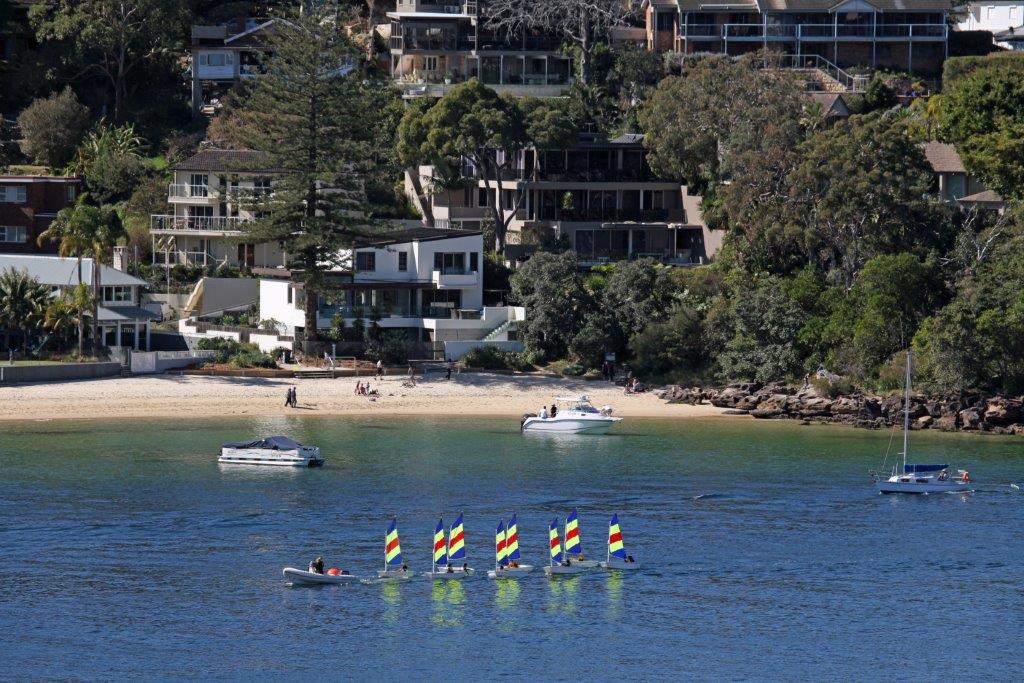 Youth Holiday Camps
This program is aimed at getting teens (11 - 18 year olds) into the sport of sailing. MHYC uses a three step process to teach the fundamentals of sailing (including spinnaker and trapeze use), based on the Australian Sailing, Discover Sailing Program. Its a great way to make new friends, adventuring around the Harbour and learning all the aspects to sailing. In this camp, the sailors will be learning on MHYC's Club 420s, which are great fun boats for learning. (photo below)