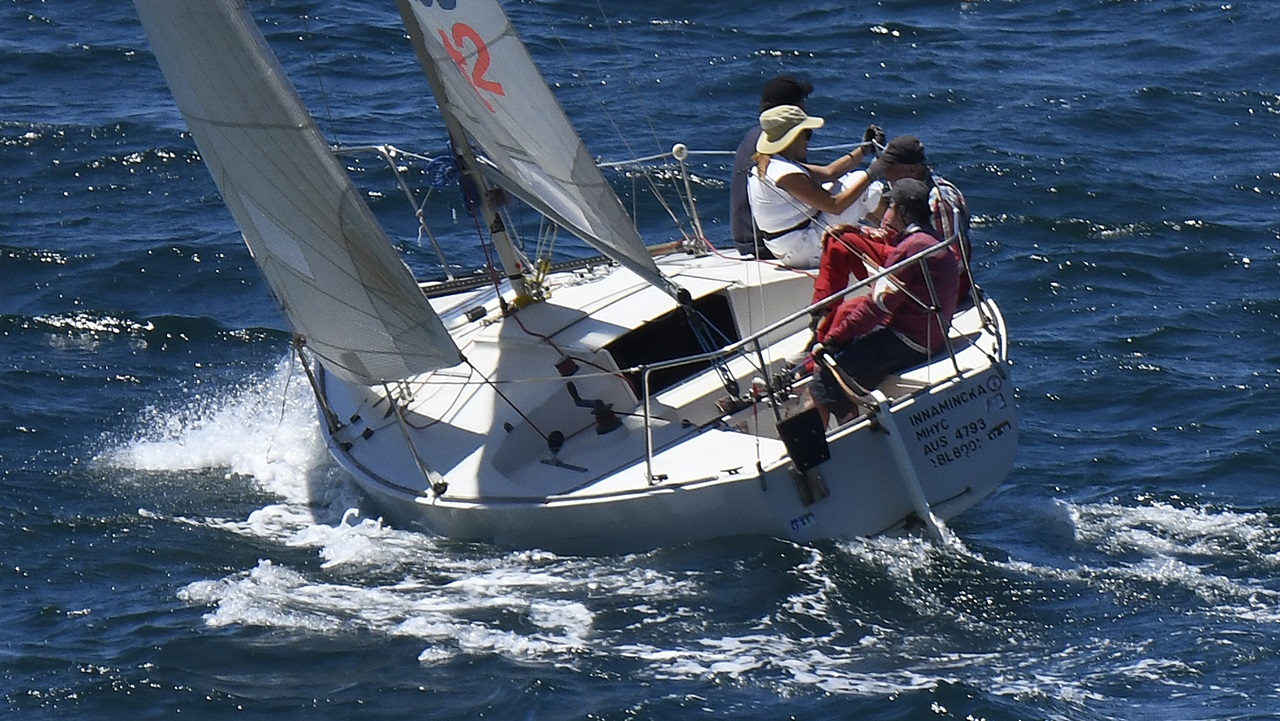 A beautiful sunny afternoon with 12 knots of ENE freshening to nearly 20 at times - perfect conditions for Race 9 of the Yacht Sales Australia Wednesday Non-Spinnaker Series 2 at MHYC.
Warwick Miller's Lumiere led the Division 1 fleet home today ahead of Kayimai (Rob Aldis) and Lazy Dog (Shaun Lane). Toy Box 2 (Ian Box) is 4 points ahead of Zen (Gordon Ketelbey) on the series score.
John Crawford and the crew of Innamincka calimed the Division 2 win, leading Sirius (Garth Riley) and Farr 'n Away (David Lee) to the line. Jim Curtis' Another Dilemma is top of the sereies table from Pearl 2 (Michael Twomey) and Sirius.
To view the latest results - click here
Photos by Marg Fraser-Martin