The 2017 Get Checked Weekend is coming up on June 17 & 18.
All yachts racing in MHYC events in the coming season are required to have successfully completed a safety audit for the category of races they are entering. The new Australian Sailing Special Regulations come in to force as of July 1.
A team of accredited auditors has been assembled for the weekend and bookings are now being taken. Please note that safety audits conducted outside of the pre-arranged times on the Get Checked weekend may attract service fees. Fire extinguisher servicing will also be available on the weekend.
To book, email This email address is being protected from spambots. You need JavaScript enabled to view it. or call 8969 3112 to advise the boat name, safety category and preferred day.
The MHYC Winter Series continued on Saturday with the first session of sprint races scheduled.
Race Officer Phil Yeomans and the team on Hugh George – Phil Clinton, Rob Ogilvie and Giff Clinton – had to make a change of course even before the first race was underway thanks to the breeze moving into the west. After a short delay, race one was underway but with the wind getting lighter and lighter, a shortened course was signalled. John Crawford's J24 Innamincka to the honours on corrected time from Powderhulk and No Friends.
With the breeze dropping out completely and little prospect of getting another start away, the second race was abandoned.
After three races in the series, Jim Curtis' Another Dilemma has a 6 point lead from Patrice Six and No Friends.
To view the results – click here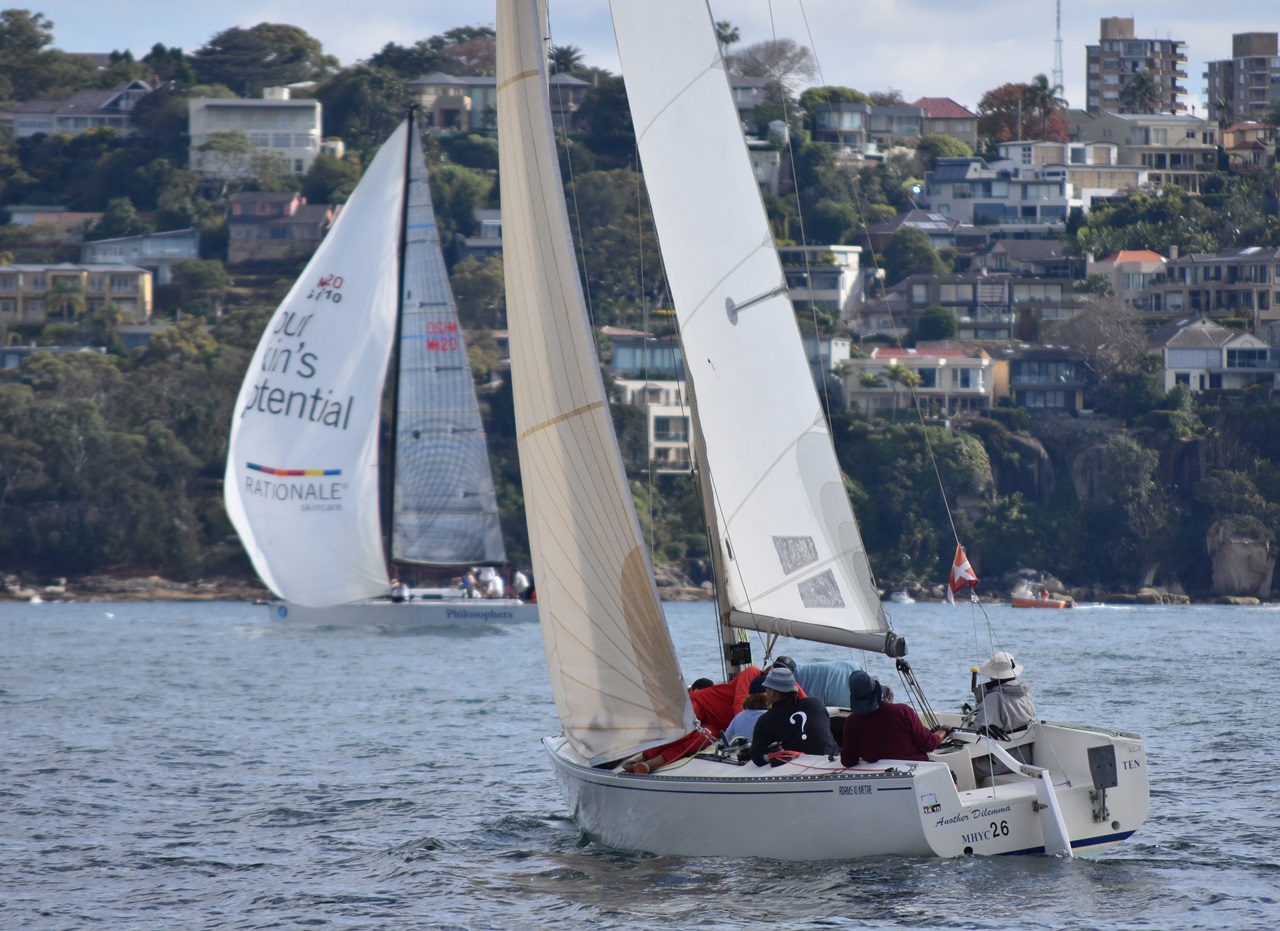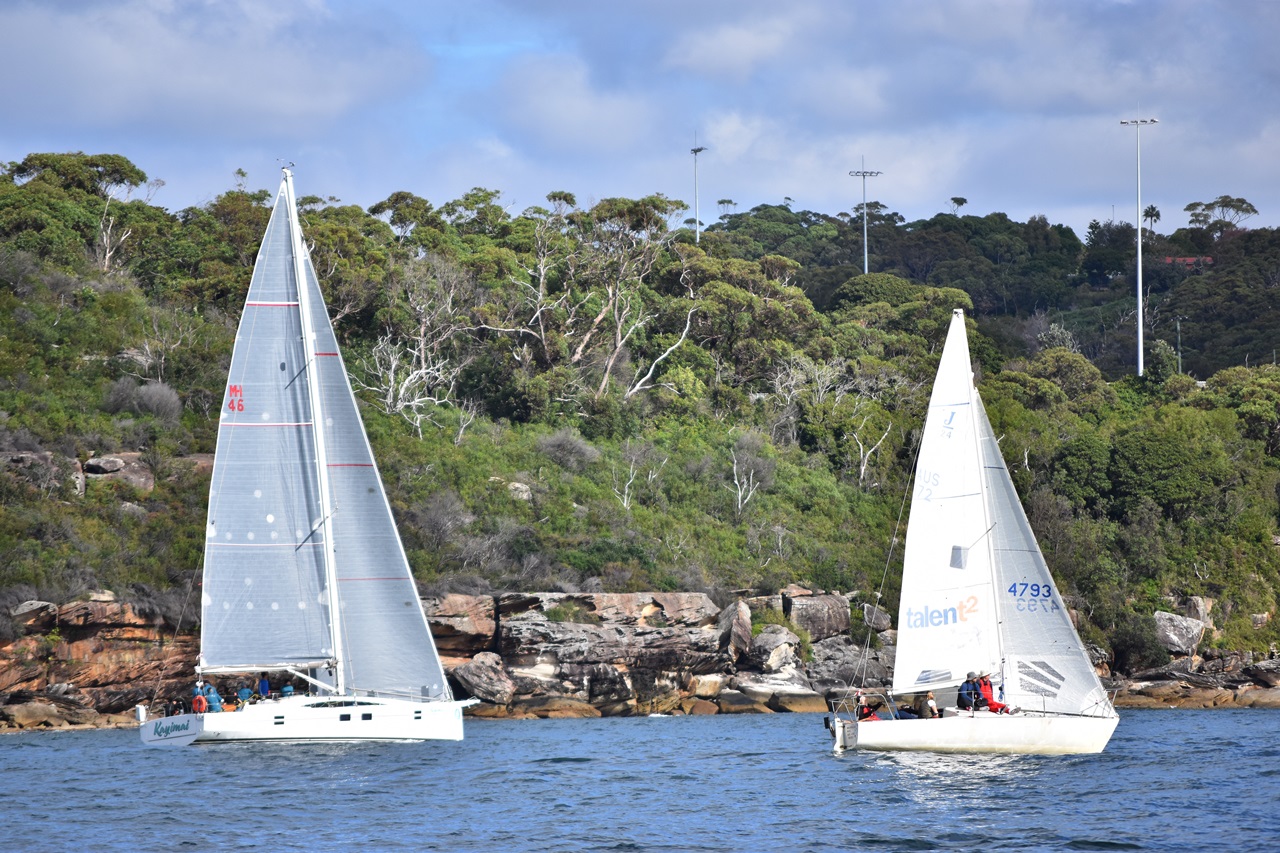 Join us at the Commodore's Black Tie Dinner on Friday 16th June, 2017, from 6.30pm and help support the Frank Likely Trust. A fun filled evening includes 3 course dinner, entertainment, live & silent auction, lucky door prizes, and more. All monies raised will go to the Frank Likely Trust towards the development of youth sailing through the purchase of a new coach boat, revitalizing the Sailing Academy and creating a "School Stars" development program to encourage and enable more youth participation in local, state and national championships and regattas.
Cost: $100 per head or get a group together and book a table of 10 for $1000.
Click here to book online.
Read more: Tickets Now Available for the Commodore's Black Tie Dinner
A Keelboat Racing Forum will be held at 7pm on Thursday evening June 8 in the Quarterdeck to review the proposed calendar of MHYC Events for the 2017-2018 season and discuss opportunities for womens and youth sailing. Representatives from all MHYC racing and cruising keelboats are encouraged to attend.
Come in beforehand for a Dinner Special – Steak or Fish with Chips & Salad and a glass of Beer or Wine for $20. Call the club to book.
Middle Harbour Yacht Club (MHYC) is pleased to announce that high profile Victorian sailing administrator, David Staley, has joined the Club as its Sailing Manager.
Staley, who was also recently appointed Vice Chairman of the Para World Sailing Committee,started work last Thursday, and it was straight in the deep end, with the MC38 Autumn Regatta held on the weekend.
"David's background as Sailing Manager and Principal Race Officer at Royal Brighton Yacht Club, as well as various roles with Yachting Victoria over six years made him the perfect choice for the role of Sailing Manager at our club," MHYC Commodore, John McCuaig said
In the past four years, Staley filled the role of Sailing Manager and Principal Race Officer for Royal Brighton Yacht Club (RBYC), delivering and overseeing over 600 events from dinghy, to one-design keelboat and mixed fleet keelboat events, inclusive of state and national championships. He also developed the Discover Sailing Centre training programs for Tackers, Dinghy, Keelboat and Powerboat.
Previously, Staley was the Project Manager for Hansa Sailing Systems Pty Ltd (previously known as Access Sailing Systems Pty Ltd), marketing and administrating for the manufacturer of small recreational sailboats exported to over 30 countries.
He was also responsible for the commercialisation of the Paralympic class SKUD 18. Through this, he established strong links with the International Sailing Federation (World Sailing), National sailing authorities and key customer organisations amongst other duties.
From 2003, Staley was Acting Chief Executive Officer of Yachting Victoria ahead of being appointed Events & Competition Development and Deputy CEO. His duties involved managing and supporting the event program for the Volvo Ocean Race Melbourne Stopover, inclusive of representation on the City of Melbourne Risk Management Committee.
Staley was also responsible for positioning Sail Melbourne (later known as the ISAF Sailing World Cup – Melbourne) as the future ISAF Sailing World Cup venue, where he supervised the successful delivery of four ISAF class world championships and the annual ISAF Grade 1 Olympic & Invited Classes Regatta as part of a comprehensive summer event program.
"I'm very excited to join the team at Middle Harbour Yacht Club. The events I've been involved at the Club in the past have all been very enjoyable. The people are friendly and it's a knockout location," Staley said.
"There's a lot to take in at the moment, but I'm looking forward to a great 2017-18 season," finished Staley, who over the years has become a qualified National Race Officer, Racing Skills Instructor, and Basic Skills Instructor and holds a number of voluntary positions in sailing.
And while Staley takes up the challenge of his new role, Roger Wragby leaves to begin a new role as Sailing Manager with RANSA after more than five years with MHYC.
"This is a great opportunity for Roger. It allows him to continue working on a part-time basis and is just five minutes from his home - no more commuting challenges crossing the Harbour Bridge every day," MHYC General Manager Karen Baldwin commented.
"Roger has been an outstanding employee and has done an amazing job during his employment. He has worked extremely hard to ensure a seamless and continuous sailing program for the benefit of our club members as well as our many visiting regatta sailors.
"He will be greatly missed, but we are also thrilled for him to be able to continue working and enjoying his passion for sailing," she ended.
David Staley with MHYC's Mike Gallagher, Roger Wragby and General Manager Karen Baldwin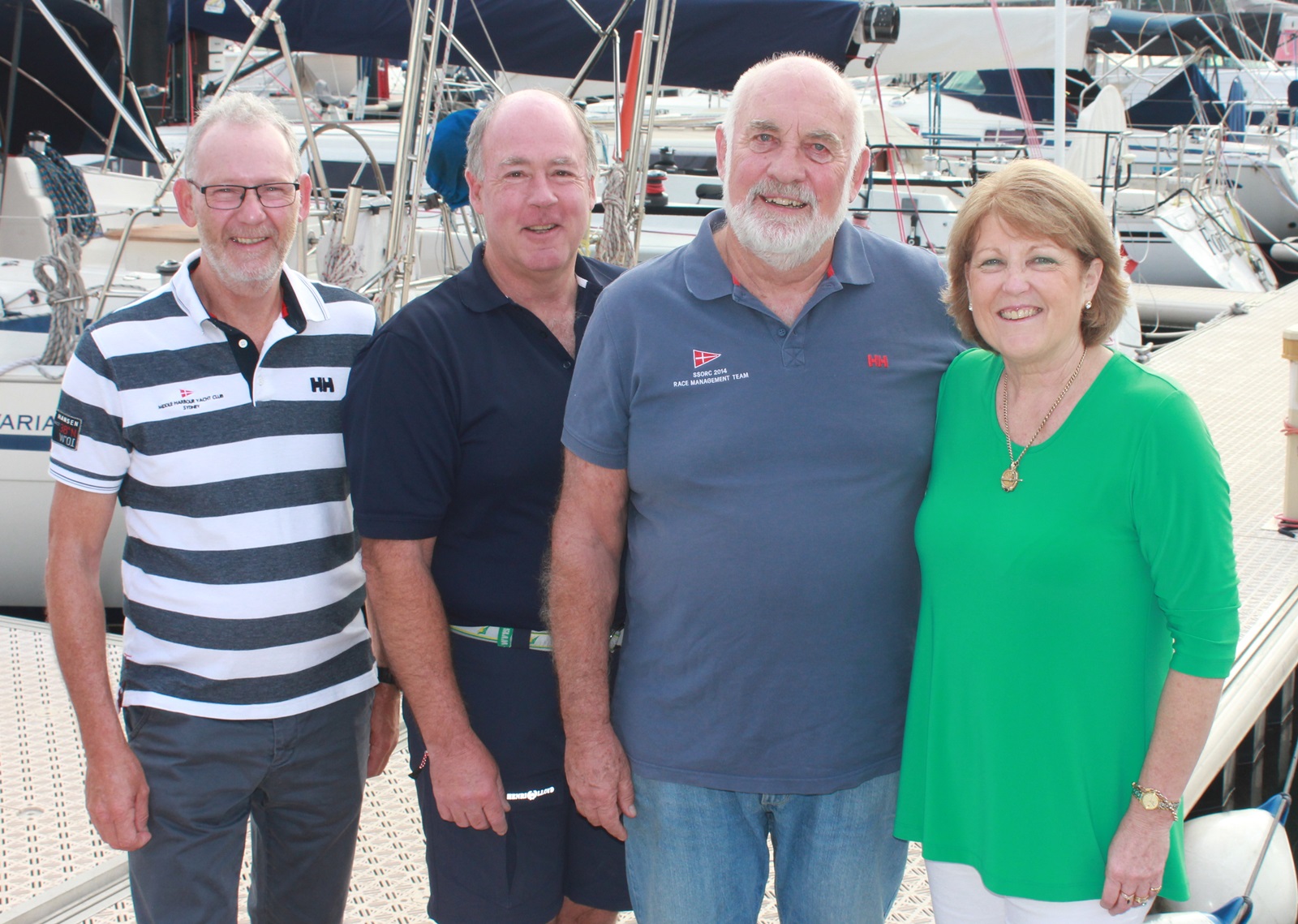 It's on again - MHYC's Vivid Cruise! Join us on Monday 5th June, 2017, on MV Sydney as we cruise around Sydney Harbour to view the Vivid Festival. Pick up from Mosman Wharf at 5.45pm for the cruise beginning at 6pm and returning at 9pm. Arrival drink, buffet dinner, tea & coffee plus cash bar - $80 per person. Call the MHYC office to book your spot or book online - click here!
Join us for a Literary Lunch with guest speaker, well known Australian journalist, Tracey Spicer, talking about her recent memoir, The Good Girl Stripped Bare. Tracey's frank and funny book follows her trajectory: from young 'bogan', to beloved television anchor, to being sacked after having a baby.
Thursday 8th June, 2017 from 12 noon
Tickets $55 MHYC Members/$60 non members
2 course lunch & arrival drink
Read more: Online Bookings Open for Literary Lunch with Tracey Spicer
MHYC's 2017 Winter Series begins on Saturday 6th May, 2017, with entries now open. Click here to enter today.
The Sailing Instructions have now been amended so that a clubhouse start and finish will be used for all inshore harbour races and a boat start and finish will be used for all inshore sprint races.
To download the Notice to Competitors - click here
First Warning Signal at 1155hrs, with a Post Race Presentation. Morning Sandbar BBQ will greet skippers and crew prior to racing and the Harbourview Bistro will be serving Post Race weekly Specials for Members and Guests to enjoy.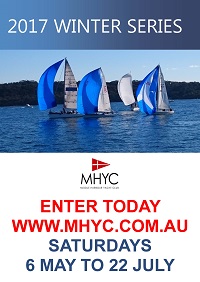 Read more: 2017 Winter Series - Entries Open & Change to SIs
Written by Roger Vaughan 'The Medal Maker', a biographical story of Victor Kovalenko Australia's most celebrated Olympic sailing coach, will be launched at a function at Middle Harbour Yacht Club on Thursday evening, 18 May.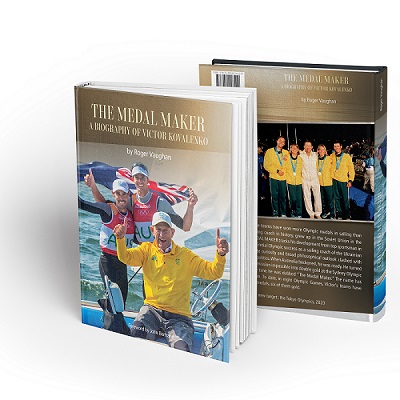 David Kellett will host the launch at the Club, home to the Australian Sailing Team, with special guests in attendance and Kovalenko on hand to sign copies of his life story.
In October, Kovalenko, who became an Australian citizen on Australia Day in 2003, will also celebrate 20 years since he arrived on Australian soil to take up a sailing coaching position, later to become Head Coach of the Australian Sailing Team.
'The Medal Maker' tells Kovalenko's life story, from his birth in Dnipropetrovsk, Ukraine, to life as a student on the Ukrainian athletic team, to 10 years later becoming an Honorary Master of Sports and subsequently President. It describes his own Olympic sailing aspirations, denied the opportunity because of a boycott on the 1984 Games.
Moving on to coach the 1996 470 Men's and Women's Ukraine crews to Olympic Gold and Bronze respectively, Kovalenko first visited Australia with his team in 1991 for the 470 Worlds.
"I stayed to help Jeni Lidgett and Addy Bucek with their 470 Olympic campaign. I loved Australia. I loved the people and the gold and green hills - Australia is my love affair," Kovalenko declared on his return in 1997.
Struggling to coax results from its 470 sailors, the Australian Yachting Federation (now Australian Sailing) asked Kovalenko to coach its male and female 470 teams, his reputation earning him the sobriquet, 'The Medal Maker'.
He shunned that moniker, saying it made him uncomfortable, but as the Olympic medal tally continued, Kovalenko became accustomed to it.
The man behind Australia's most successful results at the 2012 Olympics has received many accolades since arriving in Australia; an Order of Australia medal in 2012 and inducted into the Sport Australia Hall of Fame in 2013.
Today, this softly spoken man, whom I refer to as 'the boat whisperer', is arguably the most successful sailing coach in the world. He has coached crews to 10 Olympic sailing medals, among them Malcolm Page, the only person to win two (they were successive) Olympic gold medals and the most decorated 470 Men's sailor of all time.

In 2007, Page wrote to me: "Victor arrived and was put in charge of a woeful Australian 470 team. It must have been a daunting task to bring them to the top of the world from the bottom. Later, he took the selected boats to the Sydney Olympics and won the double 470 Gold (Tom King/Mark Turnbull and Jenny Armstrong/Belinda Stowell).
"He is one of the proudest Australians I've ever met. His citizenship certificate sits proudly on the window sill, so it will always be in the corner of his eye as he looks across Sydney Harbour and out into the ocean - and probably keeping an eye on his team training."
Page, Captain of the Australian Sailing Team from 2005-2012, finished: "I still remember his first session. The local coach was putting us through our paces and Victor was an onlooker. Our performances must have been bad, because the next moment I looked, he was falling asleep in the boat. He insists it was jetlag. I'm not so sure…
"A day later, he was in full force with that whistle and it didn't take long for us to realise that things were going to be hard - but rewarding."
Today, Page, Chief of Olympic Sailing or US Sailing, says: Victor is such a good guy - and obviously an important person to me. Oh, and he's also done a pretty good job at coaching as well!"
Married with one son, Kovalenko says he could not have accomplished all he has without the support of his wife, Tatiana. "She looks after everything."
'The Medal Maker' will be distributed in Australia from 19 May through Boat Books at 38 Oxley Street, St Leonards, NSW, or order online at: This email address is being protected from spambots. You need JavaScript enabled to view it.
Those outside Australia can order via: www.altamiracreation.com/books
Di Pearson

Read more: Launch of 'The Medal Maker' – the story of Victor Kovalenko
Would you like to make this young man's day? Then come to Sailability, and you might make your own day too, sailing an Access dinghy which can't capsize. Brush up on your dinghy skills or like me learn to sail a small boat with confidence.
When asked what Mikey liked about sailing the answer was: Everything. He loves being on the water, loves the action. If he is not doing something he gets bored and sailing is the thing he most looks forward to.
He loves the wind on his face and enjoys the socialisation with the group of volunteers. He likes the attention and feels that he is the STAR! – He sounds like the rest of us sailors.
We can always do with more volunteers to help make people like Mickey's day, if you have an occasional Sunday to help we would love to see you. Sailability is run the 2nd and last Sunday of each month.
For more information please ring Sally O'Neill 0411 886 539